How Can I Make My Marriage Work Again?
Marriages are supposed to last until the end of our lives. At least, in theory. Some marriages last even beyond death and some don't last at all. Staying with one person for decades sounds dreamy and romantic. In reality, being with the same person forever gets boring and tedious.
The problem with marriages, or anything else for that matter, is if you get too comfortable, it gets boring. If it's too challenging, then it gets stressful.
Human double standards is a pain.
But it's a reality we have to deal with, so if your marriage is not working now, it's either because you have too many problems or not enough.
If you find yourself asking, how can I make my marriage work again? It depends on which end of the spectrum your marriage is right now.
Your marriage has become comfortable and stale
Think about it this way, love, marriage, and romance are three different things. They overlap a lot which is why people believe they are the same things, but they are not.
You can love your dog, your country, and sushi, but you can't marry them. Love can send a thousand Greek ships to war or poison your own children.
Marriage is a legal contract, a promise, and a commitment. It's a mere formality and its definition changes based on culture, religion, and point in history.
Romance is the spice that makes either love or marriage fun.
So, what you need is romance. If you are comfortable with your married life, and it has become a repetitive blur that even sex becomes a chore, it's not hard to imagine that most people will find it absolutely boring.
Especially if you compare it to the days when you were single and free.
Being responsible parents and spouse means you spend all your time putting food in the table and keeping your house and children clean. It leaves very little time for fun and romance.
That is the challenge. Find the time and money for romantic play. Get out of your comfort zone. It doesn't have to be just sex, you married your current partner because you enjoyed their company above all others when you were still dating.
So, go do something fun with your partner, whatever fun thing it was that made you fall for each other. Playing sports, going camping, food trips, going to concerts, or out drinking in a bar. Just have fun like two young lovers.
It's difficult to find the time and money, but make plans to make it work. The anticipation and planning is part of the romance too.
Do it regularly, AT LEAST four times a year. 4-12 days out of 365 to improve your relationship with your spouse is not being irresponsible. It improves your mental fortitude, relieves stress, and boosts your immunity. If you spend the time in between your escapades planning and preparing for the next, then you will have a romantic marriage all year round.
Find a way, or else after a couple of years, one or both of you will be spending your next date in a hospital after someone breaks down from mental and physical fatigue. It is just as expensive and time-consuming, but not as fun.
So how can you make your marriage work again after it's become dull and boring? Date each other again.
Your marriage is full of problems
On the other end of the spectrum, your marriage itself is the cause of your mental and emotional fatigue.
There are several root causes.
Lack of money
This is easy because it's not a problem related to marriage per se, but an outside force that's pressuring the union. The stress caused by financial troubles is making one or both spouses vent at each other and straining your marriage.
But if you think real hard about it, money problems are not an effect of marrying someone. There are poor single people with the same problem. Unlike the other problems listed below, if you are living alone, you won't have any of those problems. But financial difficulties can happen even if you are on your own.
So help each other be financially responsible, there are seminars and even youtube videos on how to solve this problem. You can fix it together. It is not a marriage issue, but something marriage can help fix.
Absent spouse
This can range from a total jerk who's always out drinking with friends to spouses in uniformed services that makes them leave for months at a time.
If the cause of absenteeism is something noble such as protecting peace and democracy, then you're just going to have to live with it. Maximize your time together and communicate electronically.
If it's about a total jerk who forget they are married, then I suggest you read this article.
Infidelity
Put your foot down and get a marriage counselor. Nobody deserves to be treated this way. If you want your marriage to work again, then both parties will have to put an effort with the help of a neutral party.
In-laws from hell
Unless your in-laws are paying your bills, in which case refer back to the "lack of money" section, then you shouldn't put up with their interference.
There is a clear line between advising, guiding, and abusing.
As an adult, you should already know it. If they mean well, then you're just going to do what you can and be patient.
If there's malice involved. Fight back, but don't expect your spouse to take your side.
Work (without backstabbing) on getting your spouse to take your side, the only reason your in-laws have a say on how your marriage goes is that your spouse allows it. Only they can stop it and make your marriage work again.
Lack of appreciation/communication
Then just do it. No secret sauce here.
Technology distractions
A lot of people nowadays spend too much time in front of an LCD screen. This can be solved by communication and a fun activity together. You can't just tell them to stop without offering an alternative. People do it to relieve the stress of their daily lives. So make sure you have something to good to offer.
Cultural differences
This is a big problem. Discuss it over a round table with everyone involved including both sides of the family.
Little things
Everything from incessant snoring, toilet seat habits, and squeezing the toothpaste in the middle. Pet Peeves get on our nerves and years of it will blow up someday especially when dealing with something else that's stressful. Talk about it and try to change. I'm sure it works both ways.
How can I make my marriage work again? Work, that's the operative word there. There's no magic artifact or secret formula. Put in an effort and have your spouse do the same.
Share this article on
Want to have a happier, healthier marriage?
If you feel disconnected or frustrated about the state of your marriage but want to avoid separation and/or divorce, the marriage.com course meant for married couples is an excellent resource to help you overcome the most challenging aspects of being married.
Learn More On This Topic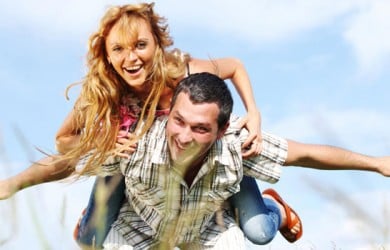 You May Also Like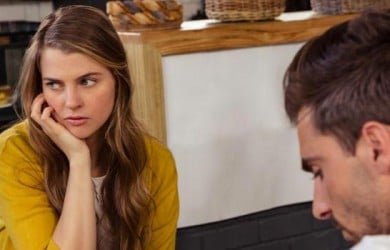 Popular Topics On Married Life