What Healthy Black Love Looks Like
Black love is what black people will continue to cherish. It stems from history, heritage, culture, and the foundation of how they love so deeply, which this article is all about.
History shows that during the slave trade, black people were denied marriage, and even if they were lucky enough to get married, the chances of dissolving it were high.
According to many Slave Narratives in the Articles of Congress, black couples jumped the broom to officiate their marriage; men risked being flogged for visiting loved ones.
Despite all the challenges, black love grew stronger and still stands. In 1993, activist Ayo Handy Kendi incorporated National Black Love Day on Feb. 13 to celebrate black love.
Black love is power and a seed that will continue to live with black people. It is multidimensional and beautiful and will forever be cherished by black men and women in showing love for one another, even in tough moments.
Black love is an expression of pure and real love, with no form of selfishness, always available to show empathy in responding to the needs of each other in a more understanding manner, even against all odds.
It is shown by continuously loving each other, even in tough moments.
Some say love is love, irrespective of how and when you choose to express it, while others say showing love the right way, even in the most difficult times, is the real deal, and that is what black love truly is; it stays with you, through thick and thin.
Black love and relationships are expressed towards the Creator, self, family, black community, and the entire back race. White people also demonstrated love towards blacks by dealing with their racial perception.
The relationship between black couples is not without issues of low marriage rates, high rates of divorce, and educational and income gaps. Still, in all the challenges, love in black couples can stand the test of time, no matter what is thrown at it.
This experience is what healthy black love is known for, and these black love signs are evident in every black love relationship. It creates an atmosphere for relationships to keep growing and blossoming, even in adversity.
What you should know about black love
If you have ever experienced true love and care in your relationship or have seen couples publicly display their love for each other despite their struggles and challenges, then you have an idea of black love.
What is Black love? Black love is unique, and it's a special kind of love that is unapologetically expressive of its root and heritage while upholding the values and culture that come with it.
This kind of love is known for breaking all barriers and pulling down walls standing in its way to express love the right way practically.
Jasmine Diane shared her black love experience, and in her expression of what black love means, she says, "When I think about Black Love, I think about loving someone special through the good and the bad times.
There is nothing like having a partner who loves and appreciates you while identifying your societal struggles and setbacks".
The true definition of black love can be likened to the experience we had while growing up, living in an environment where love in its true form was shown to us in abundance by our parents.
They encouraged us to be the best we can be, be true to ourselves, and never to look down on anyone in life but to lift them with words of encouragement and show love to them, even in our low estate.
Having a solid foundation from a sincere place of love, trust, support, and commitment to each other is truly what black love is all about. This has truly helped in modeling how best to love without walls.
What does healthy black love look like?
Now that the concept of black love has been established, there is a need to know what healthy black love looks like.
1. There is teamwork
In every relationship and marriage, having teamwork as one of its core values is a sure way of knowing a healthy black love. It creates room for teamwork, increases emotional intimacy, and strengthens relationship bonds, by showing mutual support for each other.
When you consider your partner's opinion, especially the very good ideas they have, and you work together, it helps you both come up with better solutions and ideas on how to take care of the family, business, and projects.
This will help you appreciate all your successes and achievements better, knowing fully well that you both tried in your little way to make it a reality.
2. There is effective communication
Healthy Black Love is all about communicating with each other without any form of restriction, and that is because the more you communicate, the more connected you are to each other.
You have probably heard that communication is an important part of every relationship. When missing, it can lead to misunderstanding, which can be very costly if not properly handled.
Make sure you are not holding back on critical issues in your relationship; communicate your fears and doubts, always leave the communication channel open for discussion and do it at the right time.
Please talk about your concerns before they become problems and get worse.
Related Reading: 

6 Steps to Effective Communication in Relationships
3. There is respect
Mutual respect is key in every relationship and, more importantly, in a romantic relationship. Showing respect for each other makes you accept your partner just the way they are, without expecting them to change to please you.
Healthy black love is one in which both parties have mutual respect without fear of being taken for granted. It is often said that you cannot love someone you do not respect! If you say you love your partner, make a conscious effort to respect them to understand them better.
Why is black love special?
Watch this video to learn what healthy black love means to people.
What makes black love special is the uniqueness that comes with it. Black couples are known for staying together with their significant other, irrespective of their struggles, making it a special love.
1. Black love is genuine
It is a special kind of love that is pure and genuine, with no selfish interest but always there to support and give your partner the needed encouragement to be the best they can be in life as you progress together.
The love story of the former President and first lady of the United States of America, Barack, and Michelle Obama, is one of many love stories that truly depict what black love is and how genuine it is.
The two African-American black lovers keep displaying their love for the world to see; despite all of the challenges of navigating that position of authority, they use every opportunity to express their love for each other, extending it to their two lovely children.
During a 2011 appearance on The Oprah Winfrey Show, the 2009 Nobel Peace Prize winner told Oprah and the world of his love.
He created one of the best black love quotes I have ever read "I couldn't have done anything that I've done without Michelle … not only has she been a great first lady, she is just my rock. I count on her in so many ways every single day."
Theirs is an example of true love, filled with support for each other, making it a healthy kind of love.
Related Reading: 

15 Tips to Identify Characteristics of Love



2. Black love is trusting
Another special attribute of black love that makes it special is the fact that it is trusting. Trust is an important factor that can determine the success or failure of any relationship or marriage.
When you trust your partner, it becomes easy for you to be free to open up to your partner about anything and vice versa.
In an interview with the multi-award-winning press Goge Africa, a foremost and popular tourism program on TV here in Nigeria, the two black lovers shared their story of black love and how trusting each other has contributed to the success of their marriage.
Trust is necessary for maintaining black love and intimacy in relationships and marriage, so build yourself up to the level of trusting yourself and your partner.
Related Reading: 

15 Ways on How to Build Trust in a Relationship
Summing up
A healthy black relationship is one with support, genuine love, communication, trust, mutual respect, empathy, and teamwork, allowing you to express and receive love just as you want.
Do you want to learn more about what it takes to maintain a healthy relationship and build a happy married life? Take a course.
Share this article on
Want to have a happier, healthier marriage?
If you feel disconnected or frustrated about the state of your marriage but want to avoid separation and/or divorce, the marriage.com course meant for married couples is an excellent resource to help you overcome the most challenging aspects of being married.
More On This Topic
You May Also Like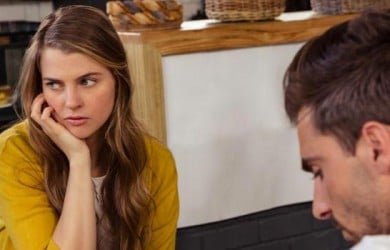 Popular Topics On Married Life