10 Best Long Distance Relationship Songs to Reconnect with Your Spouse
Freedom is not free. It is paid for every day by uniformed personnel and their families. We may despise war, but we support our troops. There are men and women in uniform that sometimes live thousands of miles away from their families so we can peacefully pursue our desired way of life. They deserve every honor and respect we can give.
Related Reading: Communication Advice for Long Distance Relationships 
Long distance relationship songs are one way to support them
The culture of dedicating songs to servicemen has a long history and even played a part during the wars of the last century. Military spouses do their best to connect with their loved ones and songs is a great way to relieve their loneliness.
Here is a list of long distance relationship love songs that military couples can listen and appreciate.
The best long distance relationships songs are powerful and hit hard. It's especially true to those who are in a relationship with a soldier for a long time who couldn't fully commit because of their duty. You love the person and you know they love you, but you begin to resent their circumstances.
Faithfully by Journey is an appropriate song for long distance relationship couples suffering from this fate.
It is a great song for young couples that started so well and then one of them ended serving in the military. There are countries such as Israel, Norway, and South Korea where military service is mandatory.
Right here waiting is a good example of long distance relationship songs for a couple that's together before Military service and temporary service deployment is keeping them apart.
This Vietnam war classic was directly dedicated to fighting men deployed abroad. We can't have a list of songs about long distance relationship without mentioning this one. Revived by newer artists like Chantal Kreviazuk, Northwoods revival, and a few others, it is the song that epitomizes the pain of leaving loved ones for deployment duty.
This song was originally composed by John Denver but performed by Peter, Paul, and Mary. It's for lovers missing each other due to overseas deployment and the standard for long distance relationship songs.
This ballad by a more contemporary artist hits the nail on the head. Just like Right here waiting, it shows how long distance relationship songs help lovers cope with the pain and anguish of being in love, in a committed relationship, but the benefits are not there to be had.
The song is great for the younger crowd, but the piano ballad itself gives it a classic late 80s to 90s feel. It also talks about how patience can wear thin waiting for your loved one to come home.
This other John Denver song is performed by the great man himself. A list like this is not complete without a great long distance relationship country music song. The country music genre is known for its deep emotions of loss and longing. Take me home, Country Roads is a bit more upbeat than the usual country music, but it definitely conveys the feeling of being uprooted.
Military personnel come from big cities and small towns. Once they are deployed, there's no telling where in the world they will serve. This John Denver classic is perfect to describe the feeling of our brave men and women who miss their home.
This upbeat R&B song may sound like it belongs to a church than a military relationship. However, the song itself perfectly describes what couples in a long distance relationship feel.
LDR couples without a doubt, love each other. However, the world circumstances, especially for those with jobs like the military, will not always let families be together.
This song by Marvin Gaye and Tammi Terrell is a good change of pace from the usual sentimental ballads that make up most of the long distance relationship songs.
One of the oldest songs in the list. Popularized by the Righteous Brothers, it has since been re-recorded dozens of times in many different languages. It is the ultimate song that talks about missing one's significant other.
Separation anxiety is common among military couples. The distance and time of not seeing each other with only sporadic communication can strain any relationship. This classic song can help alleviate that anxiety and release your pent up frustrations.
This Titanic song is a female power ballad that puts a lot of other power ballads to shame. It's a great song for military couples whose affection is as strong as ever, and no distance can weaken their relationship.
This song is great to uplift your spirits and get back on the saddle. It's one of those healing long distance relationship songs that you only need to hear once to have a lasting effect.
One of the newer songs in the list. This Ed Sheeran hit is great when you find it hard to sleep at night. It talks about everyone living under the same sky regardless of how big the distance is between two lovers.
It's a cute long distance relationship song for deployed military spouses who can't stop thinking about their partner during long lonely nights.
Speaking of cute long distance relationship songs, this one is a cut above the rest. The lyrics accurately depict the feelings of a lonely spouse after their partner is deployed overseas. Unlike other songs that only implied how much they miss their lover, this song blatantly spell-out the words.
Avril Lavigne and her juvenile voice may sound like she's not serious about missing her lover, but her words say otherwise. It is a great song for young couples who can't appreciate some of the older songs on the list.
Long distance relationship songs help couples cope with the burden of love. Unlike other reasons why couples are apart, military personnel does it in the service of their country and her citizens. We thank you for your service.
Related Reading: 9 Fun Long Distance Relationship Activities to Do with Your Partner 
Share this article on
Want to have a happier, healthier marriage?
If you feel disconnected or frustrated about the state of your marriage but want to avoid separation and/or divorce, the marriage.com course meant for married couples is an excellent resource to help you overcome the most challenging aspects of being married.
Learn More On This Topic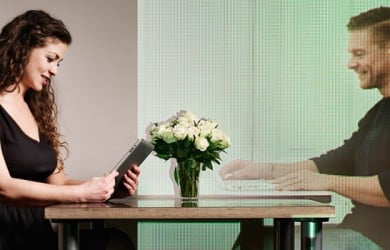 You May Also Like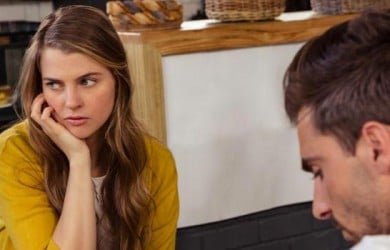 Popular Topics On Married Life