11 Signs of Unsupportive Husband During Pregnancy
Pregnancy transforms not just a woman's life but also her relationship with her spouse.
But what if the supposedly joyous event turns into disappointment?
What will you do if you start noticing signs of an unsupportive husband during pregnancy?
This article explores how pregnancy affects marital relationships, identifying unsupportive behaviors and offering effective strategies to address them.
How can pregnancy affect your relationship with your husband?
Pregnancy should be a milestone that brings couples closer, yet sometimes, it challenges and strains even the strongest relationships.
Why does this happen? How can a beautiful person even negatively affect your marriage?
Emotional challenges, hormonal fluctuations, and physical changes can alter a married couple's communication and intimacy dynamics.
Sometimes, due to added stress, expectations, and other outside factors, one may notice that they have an unsupportive husband.
It's not just the woman who experiences drastic changes. Even the husband could also be overwhelmed with all the changes happening, including the expectations that will follow.
As the signs of an unsupportive husband during pregnancy show, the wife could start feeling alone and even abandoned.
11 signs of having an unsupportive husband during pregnancy
Recognizing signs of an unsupportive husband during pregnancy is essential.
By knowing the signs of an unsupportive husband during pregnancy, you'll be able to find effective ways to deal with this situation.
Here are some signs of an unsupportive husband during pregnancy:
1. Dismissive attitude
If your husband constantly downplays the significance of your pregnancy or belittles your concerns, it may be a sign of unsupportiveness.
2. Lack of involvement
Expect many doctor's visits, prenatal seminars, and even shopping. This could be a great way to bond, but what if he lacks involvement?
A disengaged attitude towards prenatal appointments, discussing baby preparation, or even avoiding discussions about the pregnancy can indicate a lack of support.
3. Emotional distance
When pregnant, you are more sensitive, thanks to the hormones skyrocketing.
This is why you can detect if your husband seems emotionally distant during your pregnancy. It may be due to his discomfort or misunderstanding about the changes you're experiencing.
4. Limited empathy
More than ever, as a pregnant spouse, you need the love and support of your husband.
An unsupportive husband during pregnancy might struggle to empathize with the physical and emotional challenges you're going through.
5. Insensitive remarks
Frequent insensitive or thoughtless comments can reveal a lack of understanding about pregnancy's emotional and physical toll.
It also causes resentment and hurt, especially when you feel like you're all alone in your pregnancy journey.
6. Ignoring needs
If your husband constantly ignores or fails to meet your needs for comfort, care, or assistance, it could be a sign of unsupportiveness.
7. Unwillingness to educate himself
A partner who shows little interest in learning about pregnancy or refuses to engage in discussions about it might not be providing the support you need.
8. Diminished communication
If your husband becomes less communicative or avoids discussing pregnancy-related topics, it could signify his discomfort or lack of interest.
9. Absence of affection
Is your husband not supportive during pregnancy? You'll know and feel that decreased physical affection, such as hugs, kisses, or cuddles, might indicate emotional distance and a lack of support.
10. Failure to share responsibilities
One of the signs of an unsupportive husband during pregnancy might not contribute equally to household chores or responsibilities, adding to your stress during pregnancy.
11. Reluctance to adapt
Your spouse should start adapting and educating himself to cope with the changes.
If your partner resists making necessary changes to accommodate your pregnancy, such as adjusting schedules or making lifestyle modifications, he may not fully understand the demands of this phase.
9 effective ways to deal with an unsupportive husband during pregnancy
Handling an unsupportive husband during pregnancy requires a delicate balance of patience, resilience, and effective communication.
Pregnancy affects not only the mother but also the dynamics of the relationship.
During this crucial time, couples can navigate challenges, grow together, and forge a stronger bond, making the pregnancy journey truly memorable.
Here are strategies to help you address unsupportive behavior and foster a nurturing partnership.
1. Engage in open communication
Initiating open conversations is the first step towards bridging the gap between you and your spouse. It begins by sharing your feelings, concerns, and needs.
Express how his behavior makes you feel, focusing on the emotions rather than blaming or accusing.
Encourage him to share his perspective as well. Open dialogue creates a space for understanding, empathy, and mutual growth.
2. Educate him about pregnancy
Another way to learn how to deal with an unsupportive husband during pregnancy is to help your husband understand the realities of pregnancy can lead to greater empathy and support.
You can do this by sharing relevant articles, books, or online resources that shed light on the physical and emotional changes you're experiencing.
3. Start sharing the experience
Encouraging your husband to participate in prenatal activities can deepen his connection to the pregnancy journey.
Invite him to prenatal appointments, ultrasound scans, and birthing classes.
This active engagement not only provides insights into the medical aspects but also allows him to feel included in the process, creating a sense of bonding with you and the baby.
4. Set clear expectations
Defining clear expectations for support and involvement during pregnancy is vital.
Sit down and discuss roles, responsibilities, and how you can work together as a team.
This transparent conversation establishes a foundation for shared commitments and helps prevent misunderstandings. Remember, you're working together.
5. Seek professional guidance
What if communication barriers persist or the signs of an unsupportive husband during pregnancy remain unchanged? This is when seeking couples counseling can be immensely beneficial.
A trained professional can facilitate healthy dialogue, offering an objective perspective and providing strategies to improve your relationship dynamics.
Counseling creates a safe space for both partners to express their concerns and work toward mutual understanding.
6. Cultivate empathy and shared responsibility
Sharing responsibilities and demonstrating empathy is crucial to transforming an unsupportive situation into growth.
Divide household tasks equitably, acknowledging that pregnancy may limit your physical abilities.
Creating a cooperative environment where both partners contribute fosters a sense of partnership and shared commitment.
7. Foster intimacy amidst challenges
It may be hard at first, but try and allocate time for shared activities that promote emotional closeness.
Whether taking leisurely walks, enjoying movie nights, or engaging in hobbies you love, these intimate moments strengthen your emotional connection and offer a reprieve from the stresses of pregnancy.
8. Practice empathy and patience
Understanding your husband's perspective is crucial. He might be navigating his worries and uncertainties surrounding pregnancy and impending parenthood.
Approach conversations openly and encourage him to share his concerns and fears.
This empathetic approach can bridge any gaps in understanding and lay the groundwork for a more supportive relationship.
9. Embrace gradual progress
Remember that change takes time. The signs of an unsupportive husband during pregnancy will not disappear overnight.
Encourage gradual progress and be patient as both of you adapt to the evolving dynamics of pregnancy.
Celebrate even the minor efforts your husband makes towards being supportive.
As you work together to navigate the complexities of this phase, fostering open communication, empathy, and shared responsibility will help you transform challenges into opportunities for growth.
Being empathic is very important if you want to thrive in any relationship. Watch this video to learn more about it:
Commonly asked questions
Here are the answers to pressing questions that can help you deal with having an unsupportive husband:
How should a husband treat his pregnant wife?
"What should husbands do during pregnancy? I'm not asking too much, right?"
A husband should treat his pregnant wife with empathy, patience, and active engagement.
Attending medical appointments, listening to her concerns, and providing emotional support are vital.
Assisting with household chores can ease the physical strain and promote partnership.
Is it normal to feel hate towards your husband during pregnancy?
"I feel weird, but why do I hate my husband during pregnancy?"
Don't worry. There is nothing wrong with you.
Experiencing heightened emotions during pregnancy is expected due to hormonal changes. Sometimes, you can't wait to see him, and sometimes, you can't stand seeing him.
Feelings of frustration or resentment are often fleeting and linked to the challenges of pregnancy.
Communicating openly with a partner about these emotions is crucial, fostering understanding and alleviating concerns.
What happens when the unsupportive behavior continues after the baby is born?
Persistent signs of an unsupportive husband during pregnancy and even after childbirth could strain the relationship further.
Parenthood requires teamwork, and we mean a lot of it. Having an unsupportive partner can lead to isolation for the new mother.
Communication is crucial; if issues persist, seeking counseling and involving family and friends can help address challenges for the well-being of both parents and the child.
Conclusion
Pregnancy is big news and, indeed, genuinely life-changing.
However, there are times when you recognize signs of an unsupportive husband during pregnancy.
Unsupportiveness, misunderstanding, and resentment could strain the relationship and significantly affect the mother and the baby.
Taking proactive steps can prevent undue strain on the relationship.
Through open communication, empathy, and shared commitment, couples can weather the challenges of pregnancy, emerging with a more profound connection and a resilient partnership that extends into the journey of parenthood.
Share this article on
Want to have a happier, healthier marriage?
If you feel disconnected or frustrated about the state of your marriage but want to avoid separation and/or divorce, the marriage.com course meant for married couples is an excellent resource to help you overcome the most challenging aspects of being married.
Learn More On This Topic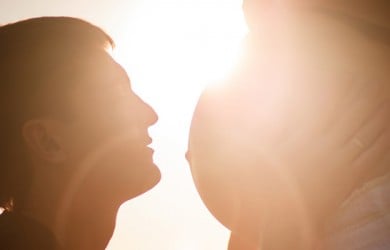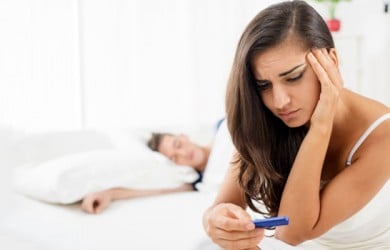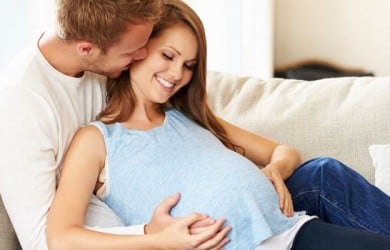 You May Also Like