Getting Married Checklist-Legal Things to Know Before Getting Married
You want to get married go to your man or woman of your dreams as soon as possible.
The wedding ceremony generates a profound spiritual and physical bond between a man and his wife and, socially between two families.
It is required by society to make the marriage union legally binding in the court of law and obtaining legal documents.
If you are planning to get married, or have already scheduled a date, you may find the following before marriage checklist tips very useful.
However, because the marriage requirements vary from state to state, you can find out what the law of your state says or you may seek advice from a family law attorney. So, are you ready for marriage checklist?
Legal requirements for getting married
The legal requirements for marriage vary from state to state.
Some of these requirements are marriage licenses, blood tests, residency requirements, and much more.
So, what needs to be done to get married?
Here's an important item to check off in getting married checklist.
You need to ensure, before you get married, that you have fulfilled all your state's required marriage requirements before your wedding day.
Recommended – Pre Marriage Course
1. Marriage ceremonies
A good number of states have legal requirements about the marriage ceremony itself. It would also be helpful to lookup for what to do before getting married online for a state's legal requirements about the marriage.
This includes- who can perform the wedding ceremony and is there supposed to be a witness in the ceremony. The ceremony can be performed by either a justice of the peace or a minister.
2. Prenuptial agreements
A prenuptial (or "pre-marital") agreement can assist to specify the property and financial rights and obligations of the people who are about to be spouses.
It also includes the rights and obligations that the couples have to adhere to if their marriage relationship ends.
Your checklist before marriage should include understanding how a prenuptial agreement works.
It is a common legal step taken before marriage that outlines the state of finances and personal liabilities, in case a marriage does not work out and the couple decides to call it quits.
A prenuptial agreement can be really instrumental in building a healthy marriage, and prevent divorces.
If you are planning to enter into a pre-marital agreement, you need to be fully aware of what the law requires to be done to ensure that the agreement is legally considered valid and enforceable.
3. Altering your name after marriage
Marriage is a life-changing decision for everyone. For some of you, changing your last name is what changes legally when you get married.
After marriage, neither spouse is legally bound to take the other spouse's surname, but a lot of new spouses decide to do so for customary and symbolic reasons.
One of the things to do before you get married is deciding whether to alter your name after marriage or not.
There are a few things you can do to facilitate the change of name as fast as can. Something you need to incorporate in getting married checklist.
4. The marriage, money, and property issue
After marriage, your property and finances will, to a specific extent be combined with those of your spouse. That's what legally changes when you get married, as marriage entails certain legal implications when it comes to matters of money, debt, and property.
Comprising as key steps to marriage, you ought to be aware of what is included as marital or "community" property, and know, how to keep certain assets as separate property if you intend to do that.
Other financial matters or things to consider before getting married include previous debts and tax considerations.
5. Marriage license
Legal things to do before you get married include obtaining a marriage license.
A marriage license is a document issued, either by a religious organization or state authority, authorizing a couple to marry.
You can obtain your marriage license at the local town or city clerk's office and occasionally in the county where you plan to get married.
Since these requirements vary from jurisdiction to jurisdiction, you should check the requirement with your local marriage license office, county clerk or family law attorney.
Also, watch this video on how to get a marriage certificate:
6. Marriage ceremony in a different jurisdiction
All marriages, no matter where the marriage rites are carried out locally or overseas are valid in any state in so far as they are legal in the jurisdiction where it occurred.
Getting married checklist is incomplete without checking this item off.
7. Waiting time for the marriage license
The couple usually needs to wait for a few days to get their marriage license after application.
The waiting time normally differs from state to state and may last from one day to one month. A number of states, though, do not need a waiting period at all.
Ask for a few extra certified copies of the original marriage license. That's an important component of a checklist before getting married.
You would be required to pay an extra fee to get these and particularly if you wish to effect a change of name, you would require extra fees. Factoring in these complications, it is best to keep this one high on your pre marriage checklist.
Although marriage is a happy union between two people, it is as well a legal agreement between two people. A family law attorney can help you to review your options and advise you on what you need to do free of charge.
This getting married checklist is all you need to know when getting married to navigate the legal stuff that entails when you decide to get married.
Share this article on
Planning to get married?
Just engaged or contemplating marriage? Discover how to transition smoothly into the next phase of your relationship with Marriage.com's Pre-Marriage Course. Begin your incredible journey with this guide designed by experts and lay a strong foundation for your path of togetherness - forever!
More On This Topic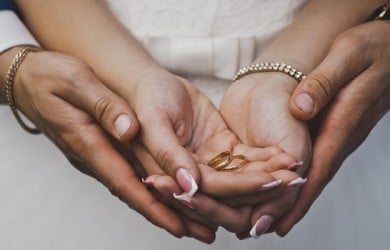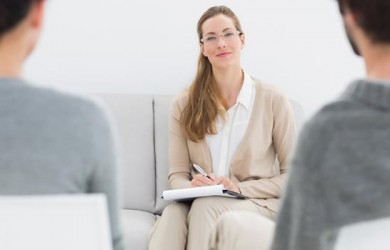 Recent Articles
You May Also Like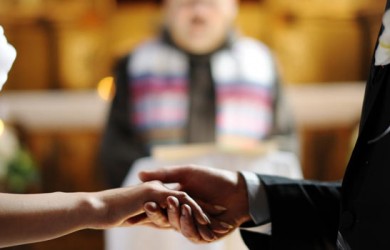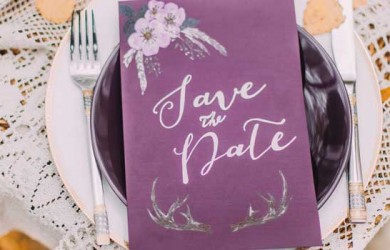 Popular Topics On Getting Married