Getting Married? Here's the Checklist
Look, I get it.
You love your partner and you're ready to spend the rest of your life with them. But before you take that big leap and look at your bride or groom through tears of joy as you say "I Do", make sure you read on to know you're ready for marriage.
Some say that love is enough to make a marriage work. Let's nip that in the bud from the start.
1. Love is not enough to make a marriage work
There are many layers to your potential marriage that will be built on the love that you share, but it won't be enough by itself. Love will keep you afloat when your marriage is on the rocks. Love will keep you from slamming doors and storming out when you think you've had enough.
Love is simply your foundation. What you build on top of that becomes the beauty of your marriage.
Before you get married, you need to understand what else you need to bring to the table in order to enjoy the rest of your life with your partner. Some simply endure those years, let's find a way for you to enjoy them.
Recommended – Pre Marriage Course
2. Communication
Cliché? Absolutely. But oh so necessary. As time wears on, you and your partner need to continue to communicate with each other.
"But I talk to them every day, that should be easy."
Sure you talk to them, but do you communicate with them? Do you still share your dreams with them? Do you still open up when they've hurt you? Do you still listen with compassion and respond with intention?
Because that is what's required.
The closer you get to a person, the more comfortable you'll become. The more comfortable you are, the less you'll feel the need to listen to them intently and talk to them sincerely which pushes you further apart.
Be open. Be honest. Make communication a consistent habit in your marriage and you'll be on the right track.
3. Trust
If you don't have trust, you'll live a life of stress and anxiety. If you're looking at the dinner table and someone you love, but you know in your heart that you can't trust them, run. Run fast.
When you commit yourself to your partner for life you should know deep down that you have nothing to worry about.
They may say that they love you. Make sure you feel that.
They may say that they respect you and your relationship. Make sure you feel that.
They may say that they wouldn't ever do anything to hurt you. Make sure that you feel that.
The games should've stopped long before you even considered marrying this person. If there's still a hint of deception and game playing going on, give it time before you think about taking the plunge.
Actions speak louder than words, but you knew that. How you and your partner act within your relationship will determine how much trust there is to hang on to. If there isn't much to speak of, you're in the wrong place.
4. Finances
A Citibank survey found that 57% of divorces can be tied to some sort of financial strain, so this is definitely an area of your relationship that you should spend some time on before you walk down the aisle.
Money is a taboo subject to bring up, but if you enter into holy matrimony without discussing it at all, you're setting yourself up for some headaches down the line.
Here's the thing, though: the amount of money that you have isn't the important part. You could have a thousand dollars to your name or a million dollars, the amount isn't what makes waves in a marriage.
The expectations of income, wealth, and standard of living is what needs to be shared. If you or one of you is okay with living in a cheap apartment, while the other is looking for nice houses on Zillow all day long, there's going to be a disconnect. There's going to be tension that results from this difference in expectations.
If you're both cool with kicking it in your studio apartment until you have kids, then that's awesome. If you both are looking to make an impact on the world and make good money doing it, that's great, too. The closer your expectations are about everything in the world of finance, the less stress you will create within your relationship.
Get the conversation started well before your wedding day and you should be just fine.
Engagement rings are expensive.
Weddings will cost a lot more, still.
Know your limits and what you want in your financial lives and you won't become a part of the 57% that Citibank cited in their research.
5. Patience
"Patience is a virtue."
-Some Old Greek Guy
A wedding only lasts for 24 hours. A marriage lasts a lifetime.
Within that lifetime you and your spouse will rub each other the wrong way, press every button available, and drive each other nuts. It's natural to get that wound up about a person that you spend most of your days with.
Therefore, patience is one more attribute to pursue as you build on top of your foundation of love.
You need to be able to slow down and think about the big picture when your husband forgot to pick that item up at the grocery store.
You need to be able to take a deep breath and remember that you love your wife when she deletes all of your DVR recordings on accident.
The person you end up with is human, as are you. You will both make mistakes. The more you both practice patience, the better off you'll be in the long run.
Take a deep breath. You're not perfect, so you can't expect them to be.
Conclusion
Your marriage can be as amazing as you're willing to make it. It can be beautiful if you're willing to put the work in it and see it through day after day. Don't be sucked in by the fairy tale of a wedding day. Be drawn in by the opportunity to spend your life by your greatest love's side.
Share this article on
Want to have a happier, healthier marriage?
If you feel disconnected or frustrated about the state of your marriage but want to avoid separation and/or divorce, the marriage.com course meant for married couples is an excellent resource to help you overcome the most challenging aspects of being married.
Related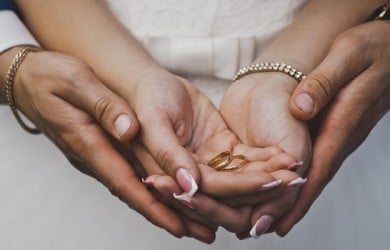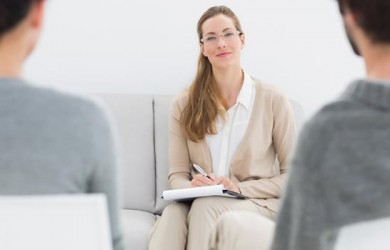 Recent