15 First Night Tips for Groom
If you are a virgin man getting married, you are probably stressing about all the wedding details and the sex act itself.
Will I be able to perform? Will I make my partner happy? What are her expectations? What is mine? You have a lot of questions going around in your mind.
Wedding night for virgins can be distressing, and it can make you feel all kinds of nervous.
Take a deep breath and relax. There is nothing to be anxious about. There is almost nothing a handful of first night tips for groom won't solve.
You need to prepare and read first night sex tips to feel better.
15 First night tips for groom
Here are some first night tips for groom that will help make this passage less stressful and hopefully a joyous event.
1. Communication with your partner
You and your partner have never been sexually intimate, and you have your apprehensions about your wedding night.
It is likely that she is nervous, too. Seek out a time when it is just the two of you, and have a conversation about what you both are feeling. Try and identify the exact nature of your fears.
Are you apprehensive because she has the experience and you don't?
If you are a virgin male and a virgin, one of the wedding night tips for groom would be to ask her if she is scared of any potential pain that might occur with the first act of intercourse. (Reassure her that you will be gentle and always listen to her if she asks you to stop or slow down.)
2. Disclose your fears
Explain that you anticipate that you might be unable to perform or, to the contrary, reach orgasm too quickly to satisfy her.
For virgin men, putting all of your fears out there will help diffuse them and allow your partner to respond with comforting words (and share her worries with you).
This kind of communication is important for virgin men and a good exercise that you can transfer over to other moments in your married life when you will need to communicate sensitive feelings with each other.
3. No need to feel ashamed about communicating about sex
This is going to be your life partner.
It is expected that you two will have many, many conversations around this subject during the span of your marriage. And that's a good thing! Sex is a beautiful part of marriage, and you will always want to feel free to address this topic with each other.
4. You might need some extra help the first time
If both of you are virgins, you might want to have on the nightstand a tube or bottle of lubricant, or "lube," as couples call it, to help ease the act and make it less painful for your partner.
For virgin men, it is essential to know that not all women will have pain or bleed with the first act of intercourse, especially if she has been an active athlete or used tampons or sex toys on herself.
These will break the hymen, which is the membrane that partially covers the vaginal entrance in virgins.
As a virgin man, you must know that hymen is easily broken by tampon or sex toy use, so if she doesn't bleed when you first sleep together, it does not indicate that she is not a virgin.
Using a lubricant will ensure that things go smoothly and will enhance both of your pleasures. Don't hesitate to apply again if necessary.
5. Worried about your erection?
It is usual for virgin men to be concerned about their erection and orgasm. Practicing ahead of the important day is one of the important first-night tips to enjoy a pleasurable wedding night lovemaking.
The most common concern among virgin men is climaxing too soon and not lasting long enough to bring your partner to climax.
If you are used to self-pleasuring, you may want to practice that close to the wedding day, so you last a little longer than if you haven't climaxed in a while.
6. Remember the second time will be better
If you orgasm too quickly, no big deal. This is your first time having sex with a woman, and it is exciting.
Tell her exactly that, so she understands that you find her beautiful and sexy. Then wait a bit, and try it again. You'll be pleasantly surprised at how fast you will get back to lovemaking after the first orgasm.
One of the important tips for male virgins is to remember that the second time will be better; you will last longer and have more confidence since you'll have already done this once before!
7. What if you can't get an erection or sustain one?
How to prepare for wedding night if you feel anxious about not getting an erection or sustaining one? Do know that this may happen for the first time.
The nervous system is tricky, and if you are anxious about this first time, your penis may be listening to that fear and letting you down.
Advice for virgins? Remember, it's no big deal. Not just for virgin men, but even for the experienced lot.
Take the pressure off of both of you, and do something else.
An excellent tip for virgin men? You can explore your partner's body with your eyes, hands, fingers, and mouth.
Intimacy is not just about the penis and penetration.
There are plenty of ways to help her relax and reach an orgasm that does not involve your penis.
The most comforting fact that the virgin men should know is that after a few sessions of getting to know her like that, it is likely that your penis will cooperate. When that happens, full steam ahead!
8. Take your time
Although your brain may be telling you to "go for it, finally you can have sex!" you will want to savor this extraordinary moment.
You can finally be sexually intimate as husband and wife, with all the sacredness that that act means.
9. Do something sexy together before sex
Another one of the first night tips for men to make this wedding night memorable is that when you get to your long-awaited wedding night, take your time.
You have just had a big day, and now it is the two of you alone. Maybe a bath together, or a message to help you relax. Stretch out on the bed and hold and kiss each other, slowly and gently.
10. Use sex toys
Introducing wedding night sex toys is one of the fun tips for the wedding night to enhance the pleasure quotient of having sex on wedding night.
It can be too much preparation for first wedding night for groom but, if it feels right, why not?
When looking for tips for virgin men, the most crucial tip for virgin men all set to tie know is to talk to each other and ask each other what feels good, and what doesn't.
This is a beautiful moment and one that you will never forget, so don't rush things.
11. Use protection
Whether it is your first time or not, you should always use protection and practice safe sex unless you and your partner are trying to get pregnant.
Other than protecting an unexpected pregnancy, it will also protect you from STDs. Use condoms or ask your partner to use some safe contraceptive option.
12. Play a game
Some people take their time to get comfortable around people. If you and your partner want to break the ice effortlessly, play a sex game.
There are many steamy yet straightforward sex games, including sex dice, strip poker, twister, never have I ever, etc. Take your pick and play. It will ease your partner and give you both some time to bond.
13. Take advice from experienced friends
Please try to ask for wedding night sex tips from people who you genuinely know and trust. False or inexperienced information can ruin everything.
Confide in your trusted loved ones and ask for wedding night advice. Listen to them carefully and then research about it. The more you know, the more confident you will feel.
If you don't have someone to talk to, you can always ask a licensed counselor for wedding night sex tips for groom.
14. Don't shy away from talking
One of the most crucial first night tips for boys is to leave the introvert zone and get talking. Some men are under confident talking to women or initiating any conversations.
Silence on the first night after marriage between a couple can invite bigger emotional problems. Do not be lost for words. Instead, try to make small conversations about recent things.
Talk about how beautiful she was looking, has she experienced any inconvenience or has anything she would like to talk about in her mind.
Be patient and keep intense eye contact, and find words to fill in the silence.
15. Don't forget about personal grooming
One of the first night tips for groom is to take care of his hygiene and other things. Grooming is an integral part of wedding night preparation.
Men are generally blamed for their sloppy grooming, so a well-groomed man with less body hair makes a better impression. Make sure to groom your facial hair properly and keep your body hair in check.
It would be best if you also cleaned your nails and feet, and you must take care of your skin. Look out for ill-fitted or mismatched clothes. They can make you look shabby.
Taking care of all the grooming mistakes a man can make is one of the most common honeymoon tips for groom.
Watch this video to know more:

Conclusion
What happens on first wedding night can never be precisely predicted, but you can always learn what to do on first night with the help of these first night tips for groom.
Don't be paranoid about it. It doesn't matter if you are a virgin or have some experience. If you can connect emotionally with your partner, everything will work out for the better.
Share this article on
Want to have a happier, healthier marriage?
If you feel disconnected or frustrated about the state of your marriage but want to avoid separation and/or divorce, the marriage.com course meant for married couples is an excellent resource to help you overcome the most challenging aspects of being married.
Learn More On This Topic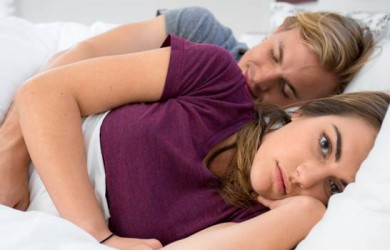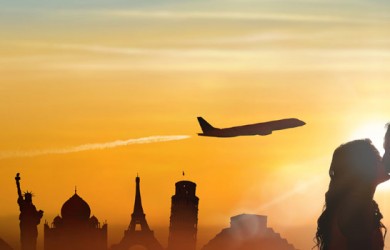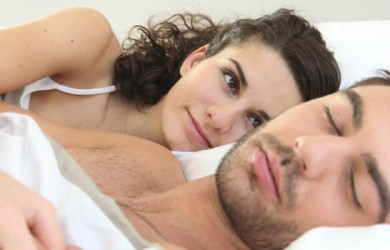 You May Also Like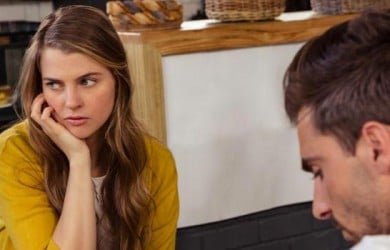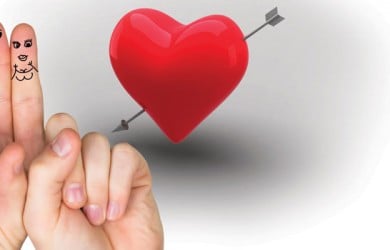 Popular Topics On Married Life