Talking to Your Teenager Kids About Sex
Being a parent is never easy, and being a parent of a teenager has its own specific challenges. Halfway to adulthood, but still with the needs of a child, teenagers walk in a fine line between a desire for complete independence and a strong need for a sense of connection with you.
Add their budding sexual identities into this mix and parents need to gear up for some of the most tricky waters of childrearing to navigate.
Here are some tips to make this life passage—and talking to them about sex– a bit smoother.
First, some facts
Are teenagers having more sex now than ever before? Popular culture would have us believe so. But in fact, most teenagers aren't doing it. Research on this subject shows that 42% of high school students are sexually active; compare that with the numbers from the late eighties, when 60% of high school boys stated they were having sex.
So, despite the idea that we are currently living in the hook-up culture, teenagers are actually less sexually active today than they were 30 years ago.
What made the difference? Undoubtedly more education about STDs, AIDs, and other sex-related risks.
Speaking of education, let's talk
If you have teenagers, you will want to establish and nurture the lines of communication with them, especially when it comes to sharing sexual education guidelines.
You are their number one source of sexual education.
As a parent of teens, you already know that they often shut down when you offer to sit and talk with them, so let's look at some ways to create the best atmosphere in which to talk with them about sex.
Choose a time that is good for both of you
You want this talk to take place in a relaxed way, so asking them if they are using protection while driving them to soccer practice is not the best way to open up the discussion.
Some parents have had great success with easing into this difficult subject by watching a movie that focuses on teen sex with their teens (for example "Blue is the Warmest Color" or "The Spectacular Now") and then segueing into a casual conversation following the film.
Don't fear that the talking will encourage them to be sexually active
Education does not translate to action. If you are worried your teens will interpret what you are saying as permission to go out and have sex, don't be.
Teenagers whose parents have talked to them about sex have sex later than average and are more likely to use birth control when they do have sex.
Starting the conversation
A good way to begin might be to say "I want to talk to you about a sensitive subject. This conversation might be uncomfortable for both of us, but it is an important one. And just because we are talking about sex it doesn't mean you need to go out and experiment. But if you do, let's look at ways for you and your partner to be safe."
Ideally, you will have an ongoing conversation
That means that your teen is comfortable asking you questions whenever something comes up. You'll have a lot to cover in your talks so don't try to pack in everything in one evening. The purpose of the initial discussion is to show your teen that you are someone they can come to when they need non-judgemental, expert answers to their questions.
Here are some topics you might want to address:
1. Male and female reproductive systems
The basics about how a baby is made, and which parts are involved. (You can leave IVF and other types of conception for later.)
2. Sexual intercourse
Both for pleasure and for making babies.
3. Pregnancy
Touch on the myth that a girl cannot get pregnant her first time, or during her period. Many teenagers believe this.
4. The right to abstinence and postponing sex
Especially important if your religion has rules about these.
5. Ways to get pleasure without penetration
Masturbation, oral sex, and just plain old hugging and kissing.
6. Birth control
There are loads of new methods now available so be sure to inform yourself before talking about this with your teen. Many parents keep condoms in the bathroom so that teens can access these easily. Let them know they are there and no one is counting them so they don't think you are policing their sexual activity. Better safe than sorry.
7. Sexual orientation
Your teens probably know all the acronyms (LGBTQ, etc) so do talk about not only heterosexual orientation, but homosexual, pansexual, transsexual, bisexual, gender fluid, and other. Again, talking about alternative sexualities will not "make" your teen gay.
8. Sexually transmitted diseases
HIV/AIDs, syphilis, chlamydia, herpes, genital warts, gonorrhea, and other unpleasant consequences of unprotected sex.
9. The notion of consent
Very important in today's climate. Ask your teen what they understand by "consent". Talk about rape, and what defines rape. You can cite cases in the media and ask their opinion regarding consensual and non-consensual sex.
10. Drinking and sex
How mind-altering substances can affect sexuality and the ability to consent.
11. Emotional consequences of having sex
Talk about the different ways boys and girls experience the emotional side of sexual intercourse.
As you explore these sensitive subjects, bear in mind:
Your own values regarding sex

Your attitude toward alternative sexualities

How honest you wish to be about your past experiences and partners
Remember you have the right to say you are uncomfortable talking about certain things (but in that case, refer your teen to another resource; don't leave them uninformed if they need certain information.
Share this article on
Want to have a happier, healthier marriage?
If you feel disconnected or frustrated about the state of your marriage but want to avoid separation and/or divorce, the marriage.com course meant for married couples is an excellent resource to help you overcome the most challenging aspects of being married.
More On This Topic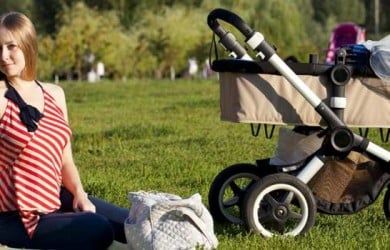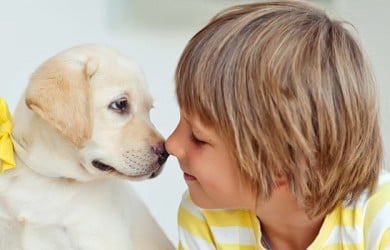 You May Also Like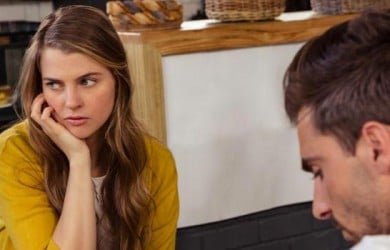 Popular Topics On Married Life