My Husband Is a Disappointing Father: 10 Ways to Handle It
The moment you become a parent, your life will change. You experience and learn so many things.
Of course, it's common to make mistakes along the way, but these lessons make us better parents. However, not everyone may become a hands-on parent to their children.
"My husband is a disappointing father, and I feel heartbroken about this."
If you have been noticing that your husband is an irresponsible father to your children, then you're right to address the issue.
Maybe you and your partner are in love, a good and happy couple, but when it comes to the kids, he's not the person you'd expect him to be.
This could cause you to feel disappointed, challenged, sad, irritated, and even resentful.
Don't lose hope. With the right approach and guidance, you can definitely help him be a better father to your kids.
5 Signs your husband is a disappointing father
"My husband is not a good father to our kids. It frustrates me so much!"
First, an irresponsible or disappointing father is not the same as an abusive father. This is very important before we can go further into this article.
If you and your kids are experiencing abuse, may it be emotional, physical, or sexual, please act quickly and contact someone who could help. These tips won't work with an abusive father or husband.
We all know that a father plays an important role to his kids. Being an irresponsible or disappointing father can affect the child and the family.
Let's check out some signs of a bad father:
1. He's always right
One of the qualities of a bad father is that they think they are always right.
When he has decided, even though their decision won't benefit the kids, or he realizes that he's wrong, he still won't change his mind or even hear out any other suggestions.
For a father like this, his rules are the only rules. Since his the one who has the authority, he must be obeyed.
Related Reading: 

10 Things That Will Happen When You Meet the Right Person
2. He could be overbearing
"My husband is a bad father because he's involved too much with our kids to where he's being too overbearing?
Too much can also damage your kids. Being a helicopter father won't help your kids, either.
Sure, your husband may be a loving father, but doing everything for them and being involved in everything they do can also be damaging.
Doing too much could also be a bad parenting trait and could feel like you're suffocating your child.
Some fathers can be overprotective to where the kids will feel like they are in prison. They would also lose the ability to decide independently and solve their problems.
3. He doesn't allow his kids to express their feelings
One bad parenting habit a parent could have is that they don't allow their kids to explain their feelings, show their emotions, and share their opinions.
Just because they are kids doesn't mean they cannot decide for themselves and they can't express their emotions.
Some parents would get angry if their kids showed emotions they didn't like. An irresponsible parent would ask them to stop.
They can't explain their side or even show that they're hurt because that's considered as talking back.
Related Reading: 

20 Ways Men Express Their Feelings Without Words
4. He's too distant from his kids
If some fathers can be overbearing, some fathers lack interaction and could be too distant from their kids. He may be a good provider, but he goes home from work but doesn't pay attention to his kids.
What makes a bad parent is that some fathers think their responsibilities end with providing the child with what they need, like food, clothing, and school expenses.
Being a father is more than that. The kids also need your presence, your interaction, and to feel your love.
5. He compares his kids
"My husband is a disappointing father because he won't stop comparing our kids with other kids."
Nothing is more painful than a father who doesn't appreciate. Rather than seeing their children's milestones, talents, and skills, they'd rather compare, discriminate, and criticize.
This would leave a lasting effect on any child because they, too, won't be able to see their worth and will have very low self-esteem.
My husband is a disappointing father: 10 ways to handle it
"I sometimes feel like he's an irresponsible husband and father. Maybe it's just because I'm just disappointed with him and don't know how to fix our problem."
Feeling like you're a single parent could indeed feel frustrating. Your husband is there, he provides, but you feel disappointed because he's not being a good father to your kids.
It's not too late. Here are some strategies that you could try.
1. Try to learn why he's like this
Before you would tag your husband as an immature and disappointing father, you must first understand the whole situation.
You know more than anyone how good a person he is. Now try to see what makes him unable to learn how to be a good husband and father.
Did he grow up with an absent father? Does he work all day and come home exhausted? Is he having problems at work?
Some fathers don't know how to be present for their kids, while others have deeper reasons they aren't there for you and your kids.
Know the reason and then plan your next step.
2. Talk to your husband
Being a better father and husband starts with realization because sometimes, your husband may not be aware that his actions hurt you and your kids.
Talk to him and explain to him why you feel like he's distant or disappointing. Of course, this would also involve listening to his explanations and what he could do about it.
Related Reading: 

8 Tips to Communicate Effectively With Your Husband
3. Work on his love language
What is your husband's love language? Both of you must know what love language you are comfortable with.
You may offer your time for your kids, and his love language might be giving gifts. Work on his love language and help your husband find the best love language he can use.
Remember that you can be different but still understand each other's unique way of showing love.
4. Start with family time
Seeing that he's willing to work on his actions toward your kids is good news. However, he may feel confused about where to start.
Start with family time. Go out and watch a movie, go on a picnic, or have a swim. Being a part of a family activity is a good start for your husband to build rapport with the kids.
Family tensions are normal, but should you approach them? Coming from the personal expenses of Steph Anya, LMFT, she will explain 6 proven tips on how you can address family tensions.
5. Praise the things he's good at
If you see that he's trying his best to learn how to be a better father and husband, appreciate him for that. Don't criticize him if he makes a mistake, loses his cool, or is clueless about his actions.
Instead, praise him for his efforts and for trying. This will inspire him to be better.
Related Reading: 

101 Sweetest Things to Say to Your Husband
6. Give him tips
Give him tips since you're the one closest to the children. Let him know what each kid likes, and from there, he will get a better idea of what approach he could use to be closer to them.
Related Reading: 

35 Key Tips on How to Get Him to Commit to a Relationship
7. Seek common ground
If there will be challenges along the way, don't forget to seek common ground. Always talk to each other and make it a habit to check progress.
Be there for him so that he can let you know if there are challenges along the way, such as his busy schedule. From there, you can work things out better.
8. Maintain balance
It's also important that we maintain balance. Giving too little attention or too much attention can be bad.
Your husband might want to make it up by being involved with the kids, but make sure they don't go overboard.
Balance is the key.
Related Reading: 

10 Amazing Tips for Balancing Marriage and Family Life
9. Try working as a team
It's time to stop saying, "my husband is a disappointing father," and start claiming progress. You're in this together, so instead of resenting him, work together as a team from now on.
Be there for each other and work as a team.
10. Seek professional help
"My husband is an irresponsible husband and father, and we've failed to try to make it work."
There could be cases where even how much you try, it doesn't work. There is still hope. You and your partner could ask for professional help.
If you don't have time to visit a licensed therapist, you can opt for a save my marriage course. It will help you and your husband understand, plan, and execute actions that will produce positive results.
10 effective tips on how to be a good father
Being a better father and husband is every man's dream, but sometimes, things don't go as planned.
Guidance, support, and open communication would help any man be a good father to his kids, but the will must be there.
A good deal of people may ask, what makes a good father? Here are just some tips on how to be a better father.
Be a good husband first
Be a good person
Teach your child the importance of hard work
Give your child your time
Be funny
Listen to your child
Show your love
Always encourage your child
Teach your child life lessons
Always try your best
These tips will make a huge difference in your life as a husband and a father. It will be a long journey, and you'll learn more each step of the way.
Each one of these tips will be further explained here.
FAQ
Let's look at the answers to the questions asked about bad parenting.
How does a bad father affect his child?
Parents play an important role in their children's development. Being a parent is not only about giving them food, clothes, and education.
Being a parent is so much more. A bad father can have a tremendous impact on a child.
The father's attitude affects the unborn child even before the child is born. The mother will suffer if she feels alone, and the fetus also gets affected.
When a child learns the meaning of love in early childhood, an absent or irresponsible father will probably lead to disruptive behavior, bullying, and resentment. The child may start to feel like they are incomplete, unwanted, and unloved.
As a teenager, the long-lasting damage of an irresponsible father can be seen. Often, teens without a father would rebel, seek love somewhere else, and try drinking or other substance abuse.
Later, their resentment and hatred could continue to hunt them and play a role in how they would act when they have their own family.
What can you do when you have an unhelpful husband?
An irresponsible husband and father doesn't mean it's a lost cause. The first thing to do is assess the situation and talk.
If your husband understands and is willing to work on his behavior, do your best to work as a team to support your husband.
But what if your husband isn't interested in being a good father? Maybe, you can seek professional help.
If all else fails, you may need to consider if you still want an absent and irresponsible father to your kids or if it's time to move on.
Takeaway
"My husband is a disappointing father, but now I know it's not too late."
No one wants to have an irresponsible father to their kids. It's disappointing and sad to witness this.
However, as long as your husband understands the effects of his actions and he's willing to change for the better, you can still work things out.
Of course, it would take time for this to happen, but it's not impossible. You must be supportive of each other and know that soon you'd be the best parents for your kids.
Share this article on
Want to have a happier, healthier marriage?
If you feel disconnected or frustrated about the state of your marriage but want to avoid separation and/or divorce, the marriage.com course meant for married couples is an excellent resource to help you overcome the most challenging aspects of being married.
More On This Topic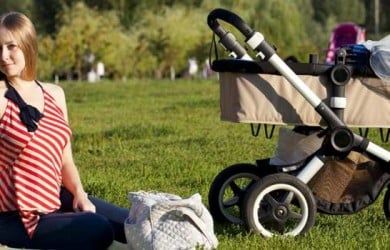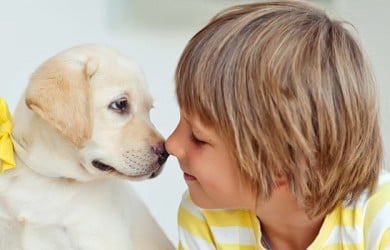 You May Also Like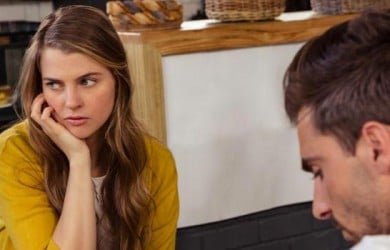 Popular Topics On Married Life