Trauma Dumping: What Is and How to Handle It
There could be a intrinsic contradiction in how others expect you to deal with your emotions, which is ultimately confusing. The message is usually that emotions need to be felt and experienced, and individuals should find a support system to discuss these feelings.
It is also important to avoid trauma dumping or oversharing too much personal information. That's particularly true with someone you've only known a short time for fear of creating an awkward or uncomfortable situation for the other person at the most inopportune moment.
Equally important is to ensure you establish a healthy support system, recognize who your audience is, and understand when you can approach these sorts of conversations.
Ideally, a mate should be among your strongest supporters, but a partner can also be overwhelmed by traumatic details they're unprepared for. That's especially true when it's unloaded all in one sitting.
For someone who has experienced an exceptionally horrible childhood, this is a conversation you might want to prepare a significant other for and then break it up over a span of several different communication periods.
An utterly inappropriate scenario would be to shock a mere acquaintance when you come upon them by having them ask how you are with you, replying that you're awful because you're considering suicide. Many individuals are emotionally unprepared to handle this sort of heavy information.
Related Reading: 

10 Handy Tips for Letting Go of a Relationship
What is trauma dumping in a relationship?
When considering the trauma dumping meaning, it's more than the mere expression of having a bad day or discussing problems at the office.
Oversharing trauma is when a partner unloads many of their traumatic experiences with their mate, and the person feels unable or unwilling to deal with the information.
It can negatively impact or drain the "audience" to leave them affected mentally. There's a disregard for your mate's emotions and what they might be going through, but the behavior is generally done without conscious thought, involuntarily.
The person doesn't recognize the severity of the information they're dumping most often because they have since become distant from the situation as a means of coping.
The mate talks about the incident(s) in a way that someone would have a general conversation while a partner is left in utter confusion and devastation from the events.
There's no "shared" discussion, however. The dialogue is one-sided in a releasing context, letting go repetitively going over the same thing or several things.
The indication is there can be a mental disorder behind the behavior, in some instances, perhaps narcissistic personality disorder or another cognitive personality disorder.
Can trauma dumping be manipulative?
The trauma "dumper" is aware they're sharing information and doing so with someone who may or may not want to listen, often forcing the audience to hear details whether they prefer to or not.
It can be deemed as manipulating the situation to suit them and overstepping the other person's boundaries.
They may not be aware of the harsh details because they've already found ways to cope with these events. Still, the other person is mentally unprepared and is therefore emotionally affected.
Related Reading: 

20 Signs & Symptoms of Emotional & Psychological Trauma in Relationship
But can trauma dumping be toxic?
The intent isn't there to create a toxic environment, but because of the often intense material that creates emotional effects for the mate, the relationship experiences a negative impact.
5 signs of trauma dumping to watch for
It's true sharing with loved ones, especially a partner's life experiences, your emotions, fears, and even worries often help to process challenges but then comes the point when you tip the scales with oversharing a trauma response.
What people might not necessarily understand with trauma or toxic emotional dumping is it's not about the discussion per se.
The seriousness of the issue is having a sensitive conversation, unsolicited, with someone who might be incapable of hearing the information for specific reasons, unwilling, and in an inappropriate place or moment.
In many cases, the individual believes their partner, another loved one, or a close colleague to be a safe contact for releasing details they don't see as sensitive or severe.
They have found a method for self-protection allowing them to speak as if they're venting their frustrations, intending to receive sympathy leaving those listening feeling:
Uncertain how to handle the responsibility of the information received

Awkward in listening to the sensitive nature surrounding the trauma

Resentful that you don't recognize the effects the trauma will have on their emotional state.
Trauma or emotional dumping relationships can result in people trying to create distance between themselves and the dumper. That's especially true with the person ruminating over the same event or idea consistently, hoping for continued concern or the same response repeatedly.
The "dumper" wants validation but isn't aware they're dumping. If you're looking for trauma dumping signs or signs of emotional dumping, check these trauma dumping examples:
In this ted talk, Jill, an award-winning journalist and communications leader details how letting go healthily can be healing:

Related Reading: 

Do Emotionally Unavailable Dumpers Come Back Post-Breakup?
Five trauma dumping examples
When trauma dumping, the conversation is a "monologue" with no one able to participate in the discussion to share their ideology or opinions on the context, offer guidance so you can get help, or help with their emotional state after hearing what's being offered.

The exact details are presented repeatedly with no progression forward, changing the content and attempting to cope with what's being said. It's precise.

The relationships you form go merely one way.

You don't listen

to the other person's experiences or attempts at conversation. You dump, and they listen.

No one can seek your advice, nor do you ask how they are or what's happening with them.

The dumper is generally unaware of their dumping or how it affects the people in their social circle or their partner.
After looking at the signs and potentially recognizing some of these within yourself, the suggestion is to reach out to a professional counselor or therapist for guidance.
These experts have the necessary tools and knowledge to work through the underlying trauma that hasn't been breached and that you're currency protecting yourself from actually dealing with.
The therapist can also introduce you to appropriate support groups where you can speak with others who have gone through similar traumas and are capable of having productive discussions that will benefit your specific situation.
Then you can go back to your close-knit relationships in a much healthier mindset knowing how to stop trauma dumping instead, having an intimate mutual dialogue.
Why does trauma dumping in a relationship happen?
When considering trauma dumping, the intense "oversharing" of distressing details can leave mates, relatives, and close friends feeling virtual helplessness.
The individual that is oversharing trauma is described as "wildly" vulnerable with their behavior, thus projecting their energy onto those in their presence strictly because they are challenged in being able to adequately (quote) "organize, process, and filter (end quote) their emotions.
Related Reading: 

16 Powerful Benefits of Vulnerability in Relationships
In many cases, there's the suggestion that a personality disorder is behind the circumstances.
As mentioned in the beginning, there is a bit of confusion over the cultural contradiction regarding releasing emotions with those who support you, especially a spouse or partner, or internalizing them, which can result in mental unwellness.
Perhaps, instead of being curious as to why individuals are dumping about substantial issues that are bothering them, it's a good idea to start teaching these individuals to understand what's underlying, learn how to process these traumas, and find productive ways to express their emotions.
Hence, it benefits them and doesn't distress a partner or loved one. An excellent way to do that would be through an effective counselor.
How to overcome trauma dumping
Overcoming trauma dumping with someone who isn't intentionally or consciously participating in the activity can be challenging.
One thing a mate or other loved one can help with is guiding the individual to appropriate support groups or counselors who can adequately help with the trauma.
A problem with trauma or even emotional dumping is it will likely not help you.
In most cases, the details you're sharing are not being processed; you're "ruminating" or dwelling over what were negative situations or circumstances that took place.
There's no progression or capacity to move forward when the information is not processed in your brain and dealt with mentally.
A partner or other loved ones don't have the tools to guide you through the traumas you experienced, nor do they have adequate training.
Related Reading: 

How to Move Past Shared Trauma as a Couple
With this sort of sensitive emotional upset, you need a bit more emotional support like that of a trained, well-qualified counselor. A few tips to follow:
Avoid dumping with friends and family members.

These individuals are unequipped to help adequately, nor will you be accepting of any help they attempt to provide, frustrating their efforts.

Allow a partner or spouse to

help you seek the guidance of a professional counselor

and ensure that you set the appointment up for individual therapy.

The professional's position will be to pursue the trauma underlying the dumping issue. When you're given the tools to cope with the root of the trauma, it will be less likely it will cause you a reason to ruminate over the "scars" any longer.

It will be important to use the coping skills

you've been taught when finding yourself in challenging situations where you feel triggered to avoid going back into dumping habits.

Participate in support groups

of others experiencing the same behavior who can share similar stories and offer beneficial feedback.
The expert's position is to teach you how to process the details of your trauma, show you how to express yourself productively with others, and allow you to understand all that you're experiencing.
When you're ready to speak with someone outside of the clinical setting sans dumping, your friends and loved ones will be available in the typical support system context for a healthy, mutual conversation that benefits each person.
Final thoughts
Sometimes there are details in our life experiences that go beyond what our mates or loved ones are, mentally capable of fathoming if you will.
Instead of overloading them with information that they will struggle to try to handle, it's better to engage in therapist trauma dumping.
A "trauma dumping therapist" can help you understand the underlying circumstances, express those emotions and process these so you can progress healthfully in your life. This book is an excellent first step in healing emotional trauma.
Share this article on
Want to have a happier, healthier marriage?
If you feel disconnected or frustrated about the state of your marriage but want to avoid separation and/or divorce, the marriage.com course meant for married couples is an excellent resource to help you overcome the most challenging aspects of being married.
More On This Topic
Recent Articles
You May Also Like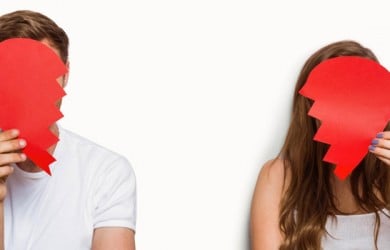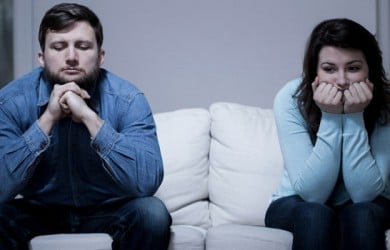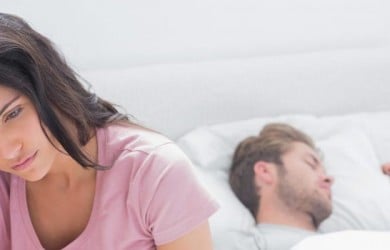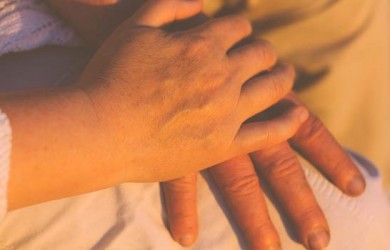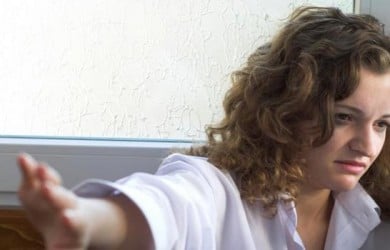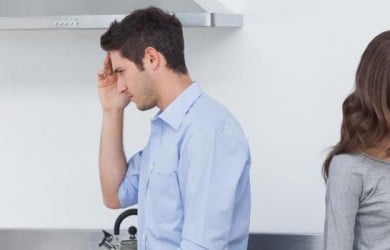 Popular Topics On Marriage Help