10 Tips to Help Stop Ruminating
Do you suffer from excessive negative thoughts that often take a toll on your relationships and mental wellbeing? In medical science, it is known as rumination.
Many also seek help on how to stop ruminating. As per a study by the University of Liverpool, nearly 0.8% of the world population often goes through extreme negative thoughts and repeated rumination cycles. A ruminating mind causes procrastination, anxiety, and even depression.
Brooding rumination can make the problem worse. You may end up suffering more and more. It is like an endless pit!
But fortunately, it is possible to stop ruminating. Rumination requires proper care and medical attention, and effort. There are different ways to prevent unnecessary negativity from affecting your life.
Here is a tell-all for rumination and how to stop ruminating. Read on to know more!
What is rumination?
Fortunately enough, psychologists offer a decent explanation of what is ruinating.
In medical terms, rumination is a condition that causes people to repeatedly and unintentionally repeat thoughts or a string of thoughts. In most cases, people tend to repeat negative thoughts.
The procedure often becomes dark and depressing. But, as you have it, meditating is a habit for many people. Despite knowing that these repeated thought processes can harm your mental health, you do it.
Rumination causes you to focus solely on your thoughts. Hence, it makes you lose your focus on other things. Some people also lose their ability to focus on other things as well. Most people also tend to blame themselves during the whole rumination procedure. In short, your thought process does not have an "Off" button. It continues to go on and on for endless cycles.
Many people also cannot stop ruminating and may require some professional help to break the repetitive thought process.
Does rumination qualify as a mental condition?
Recently, the University of Liverpool psychologists conducted online research on rumination. They said it is the most significant predictor of common mental health problems.
According to them, rumination is a "silent" mental health problem. The impact of rumination is often hidden and does not come with any visible symptoms.
On top of that, you can underestimate the effects of rumination. It is more like a disease that causes other underlying diseases.
As per research by the American Psychological Association, the main adverse effect of rumination is clinical depression. Those who ruminate have a 20% chance of getting depressed or suffering from an eating disorder. It can also affect sexual health in some individuals.
Hence, those who suffer from repetitive thoughts must seek professional rumination help.
What causes ruminating?
Some different causes and issues lead to a ruminating mind. It does not happen suddenly. In different people, the causes are also different.
Here are some common causes for ruminating-
●
Stress or traumatic events in life
Stress and traumatic events of life are what cause rumination in most adults. Scientists use the "Rumination-stress-reactive" model to explain this.
If you have undergone some traumatic events in the past or have lost some dear people, you can become a victim of rumination. Additionally, people who have recently undergone a breakup tend to suffer from ruminating thoughts.
●
Social anxiety
Social anxiety is also a common cause of rumination. Those who suffer from low self-motivation and social anxiety often repeat negative thoughts in their mind.
Also Try: 

Do I Have Social Anxiety Disorder Quiz
●
Mental belief
Most people tend to believe that by self-humiliating themselves, they can improve. They confuse self-reflection with rumination.
● History of abuse
Those who have a history of physical or mental abuse also tend to suffer from ruminating.
Other stress-inducing factors also cause rumination.
Whatever the cause is, you need to find ways on how to avoid rumination for a better and healthy life.
Top adverse effects of rumination
Wondering how to stop ruminating? First, check out the adverse effects of rumination-
1. Depression
One of the adverse effects of rumination is depression. Those who urinate frequently have a 20% higher chance of developing severe clinical depression.
Related Reading: 

How to Deal With Depression in a Relationship
2. Phobias
Repetitive negative thoughts cause phobias. Your repetitive thought process may cause you to develop uncanny fears of different things, including relationships, your financial condition, future life, etc.
3. Eating disorder
Both stress eating and anorexia are adverse effects of ruminating. People may eat more to stop their negative thought processes. On the contrary, some individuals stop eating due to this thought process. Hence, if you are suffering from an eating disorder, try to check out how to stop ruminating thoughts first.
4. OCD
Ruminating thoughts increase the chances of developing OCD or obsessive-compulsive disorder. Those who have existing OCD may end up making their condition worse.
For more clarity, check out this video on rumination and OCD:
Schizophrenia
In extreme cases, ruminating causes schizophrenia or unusual imaginative things in some individuals. A 2014 study also revealed that those with existing Schizophrenia might develop severe depression for rumination.
10 ways to stop rumination
But fortunately, there are ways to stop ruminating. You can follow different strategies to break the whole repetitive thought process. If self-help does not work, you can ask a therapist how to stop ruminating.
Here are the top ten ideas that can offer help for rumination-
1. Distract your mind
Distracting your mind from that negative memory or thought can be helpful. If you feel that you are going on the whole procedure again, try something that diverts your attention. You can try calling a friend, watching a movie, coloring pictures, reading a book, doing chores, or taking a stroll around the park.
2. Avoid triggers
The primary solution to stop ruminating is to identify the triggers. It would help if you found those things or activities that repeatedly cause you to revisit those negative thoughts. Try to limit your interaction with those triggers. If possible, eliminate them.
For example, if you have some toxic relatives who cause you to remember your negative memories, take a break from them. If you are away from triggers, you will be less likely to have evil thoughts.
Related Reading: 

11 Ways to Successfully Navigate Triggers in Your Relationship
3. Set a time limit for thoughts
Those who ruminate often love to think and imagine. Hence, setting a time limit for thoughts is a great solution to stop ruminating. For example, set a time limit of ten minutes for thinking about something once.
If you have any thoughts, force yourself to stop the thinking process after the ten minutes pass. This causes your brain to lose interest in the process, and you get relief.
4. Write down what bugs you
Is something bugging you? Take some time, grab a paper and pen. Write what you feel without any pause or issues. It will help you release the bottle of thought and stress to a great extent. Writing also helps you to let go of negative thoughts. Continue doing it. You will gradually find that you ruminate less than before.
5. Learn to let go
Learning to let go of things in life is one of the leading solutions to stop ruminating anxiety. You need to understand that everything is not under your control, and you need to accept things as they are. It can be challenging but learn to let things go.
This will cause the negative thoughts to go away too!
6. Meditate
Rumination increases when you are anxious and stressed. Meditation helps your brain to relax. It also offers inner calmness. Try to meditate daily for fifteen to twenty minutes. You will feel more relaxed with positive energies that stop the ruminating process.
7. Get a hobby
Hobbies are a great answer to how to stop ruminating. While a hobby distracts your mind, it also allows you to focus on something else than your thoughts. On top of that, hobbies also help you relax and enjoy yourself.
So, if you do not have a hobby, it is time to pursue it with your heart.
Related Reading: 

6 Hobbies That Will Strengthen Your Relationship
8. Exercise
Exercise releases endorphins (the "happy hormone") and helps to balance cortisol levels. Besides that, it also distracts you from thinking about something repeatedly. A little physical labor can also help you to unwind more. Those who exercise regularly also feel more relaxed and happier. You can go for a run, do yoga, join Zumba classes, or swim- anything that offers some good exercise!
9. Learn to love yourself
Self-love is one of the best remedies for preventing ruminating. Try to indulge in the things you love and give yourself some time. You can go on self-dates, take a solo tour or even spend some time doing productive things.
All those things improve your self-esteem and offer some positivity to your mind.
10. Seek professional help
If you cannot stop ruminating by yourself, it is time to seek some professional help. You can enroll in therapy sessions or visit a psychologist. They will help you overcome negative thoughts to ensure you do not ruminate a lot.
Is it possible to stop rumination?
Yes, it is possible to stop rumination. If you are serious about how to stop ruminating, it is possible.
You can follow the tips mentioned above for this purpose.
Please remember that you are strong and you can do it. Have some faith in yourself to fight ruminating thoughts.
Conclusion
Rumination is a mental condition where people tend to have repetitive cycles of negative thoughts. Running happens due to past traumas, low self-esteem, or abuse. It can cause depression, anxiety, and other mental conditions as well.
But, if you are willing to fight rumination, there are ways for it. Hence, take a little leap of faith to stop the thought demon.
Share this article on
Want to have a happier, healthier marriage?
If you feel disconnected or frustrated about the state of your marriage but want to avoid separation and/or divorce, the marriage.com course meant for married couples is an excellent resource to help you overcome the most challenging aspects of being married.
More On This Topic
You May Also Like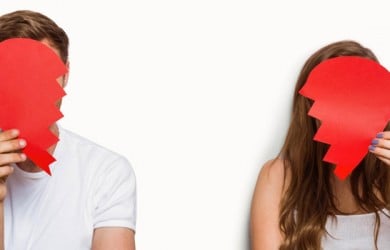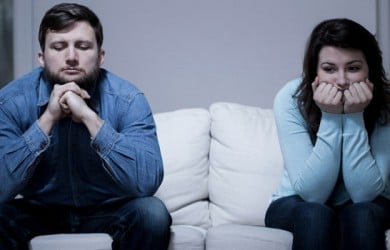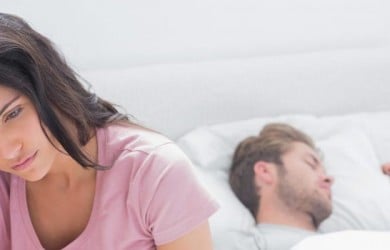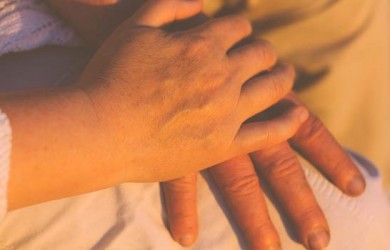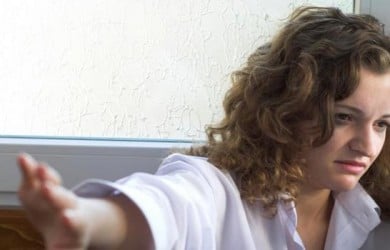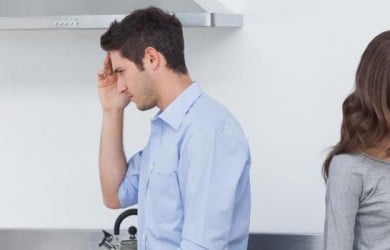 Popular Topics On Marriage Help