15 Signs of a Clinically Covert Narcissist Husband
Have you ever wondered if you have a covert narcissist husband? There may be signs that they are exhibiting which can give you a clue. Keep reading for more information on this subject, so you can know for sure whether you are in a covert narcissist marriage or not.
What it means by a covert narcissist husband?
If you are married to a covert narcissist, this means that your husband will likely have covert narcissistic personality disorder, or at least exhibit some of the behaviors that are associated with this mental health condition.
The covert aspect of it indicates that he isn't showing all of these narcissistic signs to everyone, and you may not have even known about these behaviors when you first got together.
To find out more about narcissistic personality disorder, check out this video:
Covert vs overt narcissism
There are slight differences when it comes to covert and overt narcissism. In terms of covert narcissistic traits, these will be something that not everyone will notice and see.
If you have a covert narcissist husband, you will likely get to see these traits, but others may find them kind and self-confident.
On the other hand, overt narcissists will show obvious signs to everyone around them. They will likely be able to understand that a person wants to be the most important one in the room.
15 signs of a clinically covert narcissist husband
At times, it can be difficult to find out if your husband is a covert narcissist or is just being irksome. Here are some of the most obvious signs of a covert arcissist husband that you may want to pay attention to.
1. He conveniently forgets things
One way that you may become aware that your husband is a narcissist is in the way that he conveniently forgets things.
It may start small like he doesn't show up for dinner, but then it could escalate to him making plans for himself when he knows there is something important that you have going on.
Instead of telling you he doesn't want to hang out with you or attend the event that is important to you, he will plan something else at the same time, or in some cases, entirely ignore the fact that you had plans.
This is one of the clues that you have a passive aggressive narcissist husband as well.
Related Reading: 

25 Possible Reasons Why Your Husband Lies and Hides Things
2. He always wants attention
Another of the narcissist husband traits you may notice is that he wants attention at all times. He may consider every single thing that happens to him a big deal and need you to offer him up support and help, no matter what he is going through.
Moreover, he may not even want you to talk to other people when he is around.
3. He can't take criticism
No matter the situation, your husband won't be able to take criticism. Even if you remind him to do something or you aren't really critiquing him in any way, he may become offended and claim you don't love him or care about him.
This could really make you feel bad about how you are treating your partner, especially if you believe what he says about you. However, you should know that it may not be true just because he says it.
Related Reading: 

10 Unacceptable Criticisms From Your Partner
4. He gaslights you
A covert passive aggressive narcissist husband will often gaslight you. This means that they will try to make you feel like you are misinformed or not in your right mind when you bring something up or want to talk to him about his behavior.
For instance, if you say something about how you want to be treated better by him, he may turn around and say that you are imagining that he is treating you disrespectfully and that there is no evidence for this.
5. He feels entitled
In many cases, a narcissist will feel entitled to things. This can show up in a number of different ways.
They may want to do what they want all the time, they may need the best of everything, like clothes, a car, and a house, or they might expect you to go out of your way to cater to their needs.
Again, if you are unable to meet their expectations, they may gaslight you or say that you don't care about them.
6. He's often jealous
Too much jealousy can be one of covert narcissist traits. Since a vulnerable narcissist husband wants to have the best of everything, they may become very jealous of others when they don't have the things they want.
Perhaps another employee got the promotion that they wanted; this could cause them to become quite envious of that person and they might also become rather angry.
Related Reading: 

20 Signs He Is Jealous but Won't Admit It
7. He gets mad a lot
In fact, they may get mad frequently. This may be because they feel like everyone around them should be catering to their needs, and when this doesn't happen, they will become frustrated.
A narcissist sees themselves as the best and most talented person in the room, so when others do not feel or act this way around them, this could cause angry outbursts.
8. He thinks he's never at fault
When you have a covert narcissist husband, you will notice that they are never at fault, especially when you are arguing about something. They are unable to take the blame in any disagreement and they probably don't think that they do anything wrong either.
This is another situation where they may try to gaslight you and want you to feel like you are imagining things.
Related Reading: 

15 Ways on How to Stop Finding Fault in Relationship
9. He won't make an effort
You have probably heard that it takes the cooperation of both partners to make a relationship work. This is something that can be problematic when you know that my husband is a covert narcissist.
Chances are that they will be unwilling to put an effort into your marriage, or to help you do anything. This may mean that you have to do most of the chores and work at home.
10. He has no empathy
Something else that may be concerning for you is that another of the examples of covert narcissism is that a person has no empathy for the people that care about them.
This could mean that they don't mind making you upset, they aren't concerned about your opinions, and they have no regard for what you may want out of the relationship.
This is something that may make you feel like they don't care about you and is a classic sign of narcissism.
Related Reading: 

10 Ways on How to Cope With Lacking Empathy in Relationships
11. He keeps you from family
Even though he may not want to hang out with you all the time, there's a good chance that he will frown upon you reaching out to family and close friends, in many instances.
He may want you to keep paying attention to him and not be too concerned about the support and comfort that you need.
12. He thinks he deserves the best
Have you ever seen someone cry because they didn't get the present they wanted? This is something similar. A narcissist will become angry or jealous when they don't get the best of everything.
There may be money stipulations that keep them from getting the best clothes, house or car, and this will cause them to be upset.
For some people, they may feel like they deserve the best of everything and never work for any of it. They will expect it to be handed to them.
13. He's mean to you
Is your husband mean to you? This could be because he is a narcissist. He may not be able to have much compassion or love for others, especially if he has been diagnosed with narcissistic personality disorder.
At the same time, you should try your best not to feel bad about yourself if you are being treated unfairly in your marriage.
14. He helps when it benefits him
Since your partner could experience covert narcissism, this usually indicates that the narcissistic tendencies they exhibit aren't always obvious. They may be quite nice and helpful when they want to be.
For instance, they may help you with the chores and keep telling you about all the ways they made your life easier, even if they helped you with the smallest tasks.
15. He tries to shame you
When your spouse isn't getting their way or they become upset, they may try to shame you. They may tell you about things you did, even if they aren't true, or try to make you feel bad about yourself. This is similar to gaslighting and something that isn't fair to you.
It is okay for human beings to make mistakes, and you shouldn't have to feel ashamed when you mess up sometimes, especially if it wasn't a big deal.
Related Reading: 

What Is Toxic Shame? Signs, Causes and How to Cope
5 ways to cope in a marriage with a covert narcissist husband
When you don't know what to do concerning how to deal with a covert narcissist husband, there are a few ways to cope for you to think about.
1. Understand what's going on
Once you suspect that your partner is a narcissist, you should do everything you can to learn more about the condition. Knowing about the traits and signs associated with this disorder can help you understand your husband's behavior better.
This may also allow you to not be affected as much when he tries to hurt your feelings or gaslight you.
2. Take care of yourself
You also need to do everything you can to take care of your own health and wellness when you are trying to learn more about how to help a covert narcissist. This includes sleeping and eating properly, and making sure you are exercising.
It may help to stick to a strict schedule for a while, so you can concentrate on your own mental health. You can also talk to friends and family, to ensure that you have a support system by your side.
3. Set rules for the relationship
When you are ready to do so, you should set rules and boundaries for your relationship. If your partner isn't treating you properly, this is not something that is okay.
Talk to your spouse about the rules you have for your relationship and if they aren't willing to follow them, this can let you know that they don't respect you or are unwilling to compromise.
In other words, this can give you the information you need to determine what you want to do about your relationship.
Related Reading: 

25 Essential Rules for a Successful Relationship
4. Have your own space
No matter if you decide you want to learn more about how to live with a covert narcissist husband or you want to consider other options, you need your own space. It can be helpful if this space is in your home.
This should be an area that you can go into that no one else is able to, so you can take time to practice mindfulness, relax, and unwind when you are feeling stressed or upset.
Having a space of your own where you can stay calm can be beneficial for your health.
5. Talk to a therapist
You can also talk to a therapist when you don't know what to do about a narcissist husband. A professional will be able to provide you with the information you need to make the best decisions for your life and future.
You may also consider marital counseling, in some instances. This may also be able to alleviate some of the conflict within a marriage. Moreover, if your spouse does have NPD, they may be able to get the individual counseling they need to manage certain symptoms they experience.
Act for your well-being!
It can be difficult to determine if you have a covert narcissist husband or not, since the signs may not be present right away. However, once they show themselves, it can also be hard to determine what to do.
In some cases, you may want to continue in the relationship and other times, you may feel like you aren't being appreciated and need to seek out other options.
Keep in mind that support is available at any time, so feel free to work with a therapist when you are unsure what to do about your marriage.
Share this article on
Want to have a happier, healthier marriage?
If you feel disconnected or frustrated about the state of your marriage but want to avoid separation and/or divorce, the marriage.com course meant for married couples is an excellent resource to help you overcome the most challenging aspects of being married.
More On This Topic
You May Also Like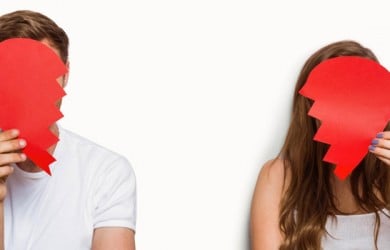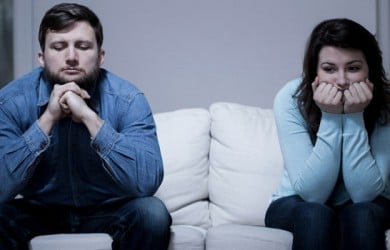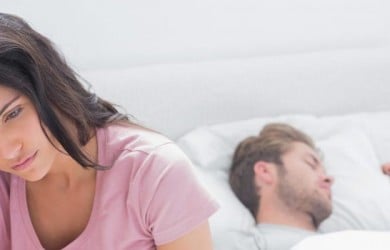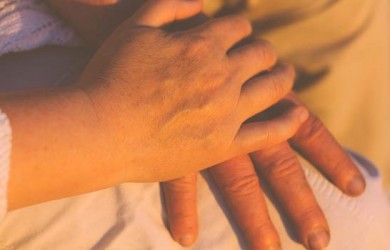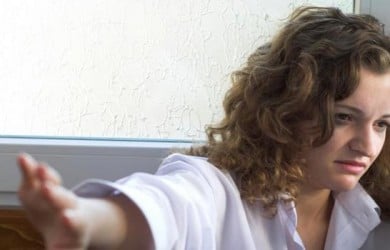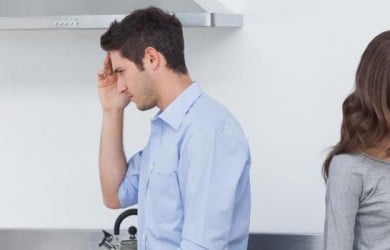 Popular Topics On Marriage Help