What Is Gaslighting in a Relationship?
Gaslighting sounds like a prank played by delinquent teenagers.
If only it was like that, then it wouldn't be so bad, but gaslighting is actually worse than a bunch of bored teenagers having cheap fun.
Gaslighting in relationships is a psychological method to manipulate the thoughts of another individual by seeding doubts to create a delusion.
It is done to gradually create a different perception of the world based as interpreted by the controller.
Gaslighting in relationships sounds like an espionage weapon used during a psywar operation. In a way, it is.
What does gaslighting mean, and why do people do it? Civilizations are built upon relationships between people, and those relationships are structured for organization and control. Some people want to be the one in control.
What is the definition of gaslighting?
What is gaslighting in relationships, and how is applied today?
The modern human is different from those that existed two generations ago and all other generations from the start of the homo sapien race.
For the first time in our history, we are bombarded with way too much information as opposed to the lack of it in the past. However, the avarice of humans is and has always been insatiable.
Direct attacks on humans is no longer an easy option with the Universal Declaration of Human Rights. Because of that, control is administered using underhanded means, and gaslighting is one of those methods.
Also watch:
Every individual sees the world from a certain perspective
There are centric norms that we consider as acceptable behavior, and both the extreme end of the spectrum are considered abnormal or even psychotic behavior.
The way these perceptions are developed is influenced through physiology and by the environment as a form of learned behavior.
If a person's brain is normal, then most of their perception is a learned behavior based on their environment and culture.
Such knowledge and habits are acquired consciously, and subconsciously, gaslighting attacks both the habits at the same time.
Think of it this way; look at an orange fruit. It is obviously colored orange. Use positive and negative reinforcement and twisted rationality to convince someone that it's blue.
Do it every day for as long as it takes. One day, they will believe an orange fruit is blue.
What's the point of convincing someone an orange fruit is blue?
Convincing someone to see the world in a different light opens up a lot of possibilities. It is no different from hypnotism or brainwashing.
Slavery is now illegal (even if it still exists). However, training others to follow your will is technically not slavery.
Gaslighting abuse
Gaslighting is frequently used in relationships. Between two intimate individuals, it's normal that one tries to influence the mindset of their partner in one way or another.
After all, healthy relationships with proper communication do that to prevent conflicts.
Gaslighting abuse is taking that communication and influence to its extremes. One party continuously subjects their partner with doubts, hints, and indoctrination. The household is like a communist reeducation camp.
If there is resistance from the partner, then things change. The relationship becomes toxic overnight. Here is a shortlist of examples of gaslighting in a relationship.
They lie – They omit details or create them to fit their narrative.

They deny something even with proof – Like a lawyer for gangsters or rogue governments.

They use leverage – They will hold what you hold dear hostage and will not hesitate to use them.

Battle of wills – They will try to wear you down over time.

They will use positive and negative reinforcement – self-explanatory.

They project – They will accuse you of different offenses to keep you defensive.

They isolate you – Brainwashing will not work when there's a lot of conflicting information. They will attempt to cut out outside influences that contradict them.
What is gaslighting in a relationship?
It is one party trying to brainwash their partner. The more resistant the partner is, the more toxic the entire relationship becomes.
Communicating to influence each other is part of a healthy relationship. However, it should respect each other's opinions and work both ways. The objective should also be aligned with each individual's goals.
Once it's relentlessly manipulative, then it becomes gaslighting abuse.
But how to stop gaslighting in a relationship?
Here are a few things to keep in mind for surviving gaslighting:
Be alert to recognize patterns of undermining behavior.
Do no tale such behavior personally.
Do not push them to change their behavior, seek professional help.
Rethink your commitment to the relationship.
Have a support system in place.
Ground yourself to reaffirm your self-esteem.
Gaslighting narcissism
Gaslighting emotional abuse is one of the favorite tools of a narcissist sociopath. A narcissist perceives the world in a whole different way. They believe it revolves around them.
Narcissists are some sort of delusional superhero that is entitled to special treatment by peasants and other inferior beings.
Narcissist sociopaths know they are delusional, they just won't consciously accept it. That is why when something contradicts their pretty little world; they do what they can to change it.
If they are really some sort of Ubermensch, and some narcissists are, then they wouldn't have to work so hard for entitlement and rewards.
The garden variety narcissists, however, is a typical loser with delusions of grandeur.
They need to convince people around them about how great they are, and gaslighting is one of the ways they do it.
Unlike narcissists with real achievements such as a successful businessman turned politician, or that basketball star claiming the title best player of all time. There are people all over the world who respect and admire their acclaims.
A loser narcissist achievements are just an illusion and wouldn't even excite the interest of a tabloid editor.
Either way, both types would continue to proclaim their greatness loudly. Truth or fiction, both would do this with a passion. In an intimate setting, they know and understand that gaslighting works better.
They will use and abuse it until people around them believes in the same delusion that the world revolves around them.
Gaslighting is a tool of cowards and losers
When someone exerts gaslighting, they use it to control people because they are unable to achieve anything themselves.
It is a psychopathic tool used by the mentally deranged to drive other people down to their level. If you feel your partner is gaslighting you, resist.
There can be a thin line between healthy communication and gaslighting in marriage. If they are willing to exchange ideas and compromise, then it's not gaslighting; if they are not, then maybe it is.
Make sure to do a self-evaluation and not be a gaslighter yourself.
Share this article on
Want to have a happier, healthier marriage?
If you feel disconnected or frustrated about the state of your marriage but want to avoid separation and/or divorce, the marriage.com course meant for married couples is an excellent resource to help you overcome the most challenging aspects of being married.
More On This Topic
You May Also Like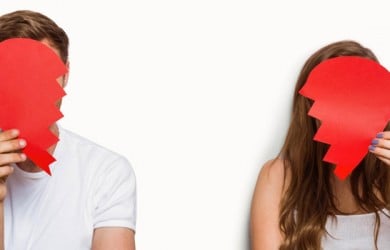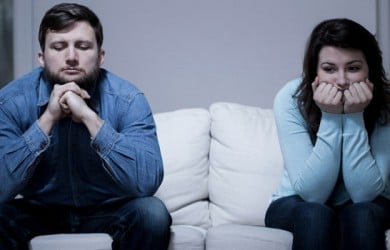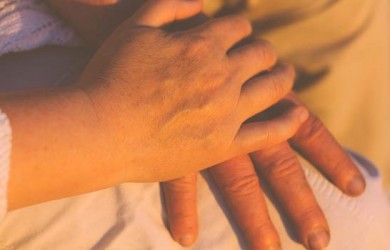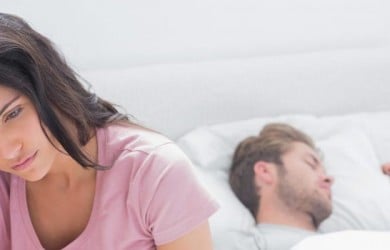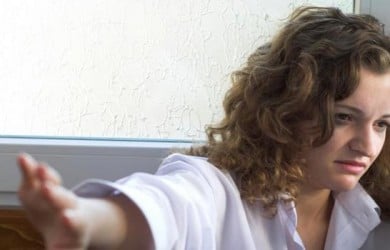 Popular Topics On Marriage Help