Replacing Codependency in Relationships with Self-Love Recovery
Little did I know my quest to rename "codependency" would take me to New York City where, on June 2, 2015, I participated in a panel discussion with several well-respected members of the mental health community.
Harville Hendrix, an international relationship and psychotherapy expert (and endorser of my English language books) is a personal hero of mine and I genuinely am thankful for the opportunity to learn from him during that event.
Of the six panel members, I formed an immediate connection with Tracy B. Richards, a Canadian psychotherapist, artist, and wedding officiant. While my portion of the discussion consisted of the codependency, narcissism, and Human Magnet Syndrome concepts, Tracy's focused on the healing power of self-care, self-acceptance, and, most importantly, self-love.
An unlikely synergy
We instantly bonded while sharing a warm, synchronistic feeling of comfort and familiarity. It also seemed apparent our "children"—my Human Magnet Syndrome and her "Self-Love is the Answer"—fell in love at first sight.
Once back at work, I couldn't stop thinking about and referring to Tracy's thoughts on self-love.
Over time, her simple, but elegant, ideas took up more and more real estate in my head. It was no surprise when her concepts began to crop up in both my personal efforts regarding my family-of-origin challenges and my codependency psychotherapy/treatment work.
In no time, her theories found their way into my instructional articles and videos, as well as several of my seminars.
The following statements illustrate the logic of my new self-love discoveries:
Codependency is impossible with Self-Love Abundance (SLA).

Codependents have significant deficits in self-love.

Childhood attachment trauma is the root cause of Self-Love Deficiency (SLD).

Self-Love Deficiencies are rooted in chronic loneliness, shame, and unresolved childhood trauma.

The fear of experiencing suppressed or repressed core shame and pathological loneliness convinces the codependent to stay in harmful relationships.

The elimination of Self-Love Deficit and the development of Self-Love

Abundance is the primary goal of codependency treatment.
Remaining true to my conviction to retire "codependency," I first needed to come up with a suitable replacement.
Self-love is the antidote to codependency
I would not stop my search until I discovered a term that would describe the actual condition/experience, while not triggering a person to feel worse about themselves.
My luck changed in the middle of August 2015, while writing an article on codependency. In it, I penned the phrase, "Self-Love is the Antidote to Codependency." Recognizing its simplicity and power, I created a meme, which I then posted on several social networking sites.
I could not have predicted the overwhelmingly positive reaction to my meme and its meaning, as it provoked deep and reflective discussions about how and why the lack of self-love was intrinsically connected to codependency.
This was when I knew I was on to something big!
Like other codependency-related discoveries, it would marinate in my mind before delivering its most important lesson—the follow-up epiphany.
My eureka self-love moment came to me almost two months later.
Self-love deficit is codependency
While developing material for my new Codependency Cure seminar, I created a slide entitled "Self-Love Deficit is Codependency!"
Once it was in print, I was carried away by a flood of exhilaration and anticipation. This is when I heard myself say, Self-Love Deficit Disorder is Codependency! I am not exaggerating when I say I almost fell out of my chair with excitement.
Instantly realizing the importance of this simple phrase, I immediately started including it in articles, blogs, YouTube videos, training, and with my psychotherapy clients. I was absolutely amazed at how many codependents, recovering or not, comfortably identified with it.
I was consistently told how it helped people better understand their problem, without making them feel defective or "bad."
About that time, I made a conscious decision to replace "codependency" with Self-Love Deficit Disorder.
Despite it having many more syllables and making me tongue-tied numerous times, I was intent on carrying out my "codependency" retirement plans. Fast forward to one year later: tens of thousands of people, if not more, have embraced Self-Love Deficit Disorder as the new name for their condition.
The consensus has been that Self-Love Deficit Disorder is not only an appropriate name for the condition, but it has also motivated people to want to solve it.
SLDD the Problem/SLD the Person
In a matter of weeks, I decided to embark on a worldwide campaign to retire "codependency," while simultaneously building a broader awareness and acceptance for its replacement. I executed my plan through YouTube videos, articles, blogs, radio and TV interviews, professional training and educational seminars.
If there was an official codependency association, I would have besieged them with requests to allow me to replace it with the more appropriate term, Self-Love Deficit Disorder (SLDD), with the person being Self-Love Deficient (SLD). I am proud to say SLDD and SLD slowly seems to be catching on.
The codependency cure is self-love abundance
As much as I do not approve of the use of negative words typically found in mental health diagnoses, I firmly believe "Deficit" in Self-Love Deficit Disorder is essential, as it specifies the problem for which treatment is needed.
Unlike other disorders, once SLDD is successfully treated, it's cured—requiring neither subsequent treatment nor any worry about recurrence or relapse.
With the resolution of any disorder, I believe the diagnosis assigned to a person should be revoked or replaced with another that indicates positive or improved mental health.
This thought was inspired by my work with the Major Depression diagnosis, which shows no signs or symptoms once properly medicated. The same idea applies to SLDD: why hold onto that diagnosis? This line of thought inspired me to create a term representing the permanent resolution of SLDD —the Codependency Cure.
The next step was to create a name for SLDD treatment. In February 2017, I began to refer to such treatment as Self-Love Recovery (SLR), as it was a natural extension of my new self-love terminology.
Share this article on
Want to have a happier, healthier marriage?
If you feel disconnected or frustrated about the state of your marriage but want to avoid separation and/or divorce, the marriage.com course meant for married couples is an excellent resource to help you overcome the most challenging aspects of being married.
More On This Topic
You May Also Like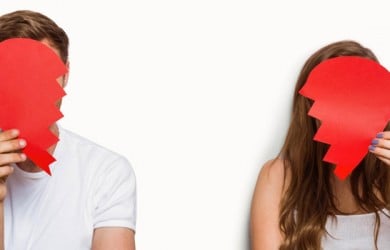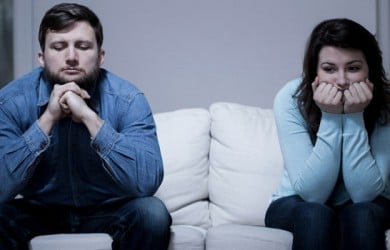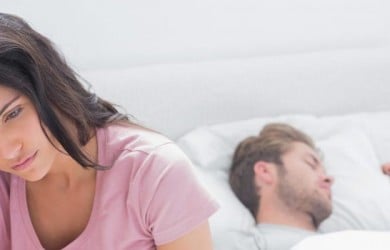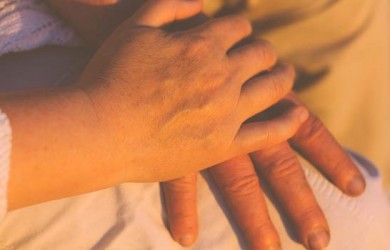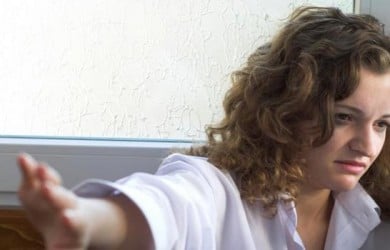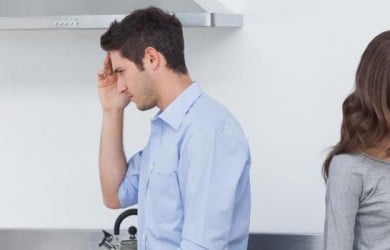 Popular Topics On Marriage Help