What Is a Borderline Narcissist & Why Do They Create Drama?
Personality disorders are regarded as mental illnesses and should be properly addressed by a licensed psychiatrist.
These disorders can occur in the behavioral, emotional, and cognitive processes of the mind and are generally marked by the sudden shift between extremes, such as sudden bursts of intense feelings of frenzy to passive, bored, and morose states of spirit.
In this article, we'll be talking about the compatibility and chances of getting together for a borderline and narcissistic personality disorder couple. Because the rate of mental illnesses is ever rising at frightful rates, people who suffer from different conditions may find themselves getting together.
Should borderline and narcissistic personality disorder couples be together? How well would they get along?
What is a borderline narcissist?
We all have friends who always brag about themselves and talk about the many accomplishments in their life as a couple.
But what happens when things seem to go a little bit too far with all the bragging? When it becomes a little bit too much.
There is a clear difference between having a healthy normal type of narcissism and having a narcissistic personality disorder. A narcissistic personality disorder is a very troubling mental illness that affects both the afflicted and the people around him more than people think it does.
The Mayo Clinic writes that narcissistic personality disorder, or NDP, is "a mental condition in which people have an inflated sense of their importance, a deep need for excessive attention and admiration, troubled relationships, and a lack of empathy for others."
People diagnosed with borderline personality disorder frequently exhibit intense, overpowering emotions and changes in mood. So, borderline and narcissistic personality disorder couples have trouble maintaining their interpersonal relationships and suffer from anxiety.
They have an innate ability to adopt a chameleon-like social disguise, and they can easily blend into the social circumstance they have at hand. Individuals suffering from BPD can easily exhibit feelings of guilt and remorse. They have low self-esteem and present a fragmented and confused sense of self.
Here is a guide on various personality disorders that will help you understand their psychology. Watch here.
Why are borderlines attracted to narcissists?
This is why there is a good chance that a borderline personality disorder may seem attracted to a narcissist. This is because individuals who suffer from narcissistic personality disorder are very confident and full of self-esteem. The borderlines will try to cling to them because they find this very attractive.
A person with a fragmented sense of self and feelings of abandonment will naturally feel drawn close to a colorful and strong sense of self. The manipulative narcissist will also be drawn to the borderline's fear of abandonment.
This relationship can only work if each partner is conscious enough of their own disorder and reach an agreement to bring out the best in each other. Since both disorders are self-centered and based on self-perception, the relationship can easily become resentful if the couple isn't careful and aware of their conditions.
Borderline and narcissistic personality disorder couples face a lot of drama and struggle to keep their relationship balanced and less toxic.
Why do borderlines create drama?
Borderline and narcissistic personality disorders or individuals are always craving love and affection. The narcissist can exploit this in a very perverse way.
Love from a narcissist isn't always expressed as sincerely as it sounds. This is because narcissists have cognitive empathy and lack affective empathy. When the borderline inevitably gets a very upsetting mood swing, there is a chance that the narcissist will not care.
Also, because the disorders often result from childhood traumas, they often suffer from an injured sense of self and struggle to build an identity. They present an innate ability to lie, cheat, manipulate, and also tend towards self-destructive and risky behavior.
The couple may try to project each other's negative emotions and frustrations onto one another, resulting in a never-ending circle of shaming and complaint.
What is the difference between borderline personality disorder and narcissism?
Borderline personality disorder and Narcissistic personality disorder differ from each other in some respects. Here are some differences between the two.
1. Feelings of self
One of the most basic ways in which Borderline personality disorder (BPD) and narcissistic personality disorder (NPD) differ is the feelings people have of themselves.
For someone with BPD, they think they are unloveable and have questionable self-worth. People with NPD, however, have an inflated sense of self and think very highly of themselves.
2. Behavioral differences
Another difference when it comes to narcissism vs. borderline is the behavior.
Behavioral differences when it comes to BPD and narcissistic couples mean that people with BPD are likely to be clingy. At the same time, those with NPD are usually distant and detached in relationships.
3. Typical traits
Some typical traits can vary significantly regarding the two personality disorders. For instance, someone with BPD is likely to have abandonment issues, while someone with NPD is likely to gaslight their partner.
Related Reading: 

10 Personality Traits That Lead to High-Conflict in Relationships
4. Feelings of destruction or harm
While the feelings of destruction or harm may be common between the two disorders, the difference lies in who these actions are directed towards.
For people with BPD, the harm is directed towards them. People with this disorder are likely to self-harm or be suicidal. However, people with NPD have a feeling of harm towards others.
5. Sensitivity
People with BPD are likely to be extra sensitive and can be easily hurt emotionally. People with NPD, however, are only sensitive to criticism. They also lack empathy towards others and are less likely to be affected by something someone is going through if it does not concern them.
Related Reading: 

What Is Rejection Sensitive Dysphoria? Causes & Symptoms
How NPD affects BPD
If a person has both narcissism and BPD, then it may be a common assumption to think that they cannot or will not get better with time. People with NPD are also less likely to respond to treatment, or even take any, in the first place.
How the two disorders affect each other in a single person or between two people who have the respective disorders and are in a relationship is that they make the relationship dysfunctional. A relationship between someone with NPD and BPD is less likely to be healthy or last if people are not able to seek help from the right treatment.
What happens if you are in a relationship with someone with BPD?
It would be safe to say that a relationship with someone with BPD cannot and will not be smooth. It can be defined as a lot of turmoil, drama, and problems that do not define a healthy relationship. Romantic relationships with someone with BPD are also short-lived.
However, if the person with BPD finds a way to manage their symptoms, they can have a strong and healthy relationship eventually. Having a strong support system can also help people with BPD sustain a long, healthy relationship.
While treatment does not cure BPD, it can help you control and manage the symptoms to the point where they are no longer harmful to your partner.
FAQs
Here are some frequently asked questions about the struggles and dramas of borderline narcissistic couples.
Is narcissism a symptom of BPD?
No, narcissism is not a symptom of BPD. However, it is not like the two are not related. Statistics show that around 40 percent of people with BPD are likely to be narcissists.
Can a borderline and narcissist have a healthy relationship?
Narcissist and BPD relationships are tricky.
As mentioned above, a relationship with either someone with BPD or NPD can be very stormy and haywire. It cannot be termed a healthy relationship. The narcissist and borderline marriage may be complicated.
However, it is not impossible for someone with BPD and NPD, respectively, to have a healthy relationship if both of them can find ways to manage their symptoms and ensure that their behavior does not harm their partners.
How long does the average BPD relationship last?
Studies have found that the average length of a relationship for someone with BPD is a little over seven years. However, some relationships are known to last decades or even two. This only goes on to show that while it may be a challenge to manage the symptoms of BPD or NPD, it is not impossible for people with the disorders to have a healthy relationship.
Wrapping it up
Dealing with individuals suffering from a narcissist personality disorder can be very hard work, but borderlines still choose to get entangled in romantic relationships with them.
In the first phases of their relationship, the borderline perceives the narcissist's character as strong, alluring, and romantic, but that is just a mask that the narcissist puts on to lure his prey.
Although there are ways for the borderline to cope with the narcissist's character, the relationship can easily slip into chaos and disappointment, often with scars that could have been avoided.
So, relationships of borderline narcissistic couples are toxic or not, you be the judge of it. However, if you require any professional help navigating your relationship, relationship counseling is the way to go.
Share this article on
Want to have a happier, healthier marriage?
If you feel disconnected or frustrated about the state of your marriage but want to avoid separation and/or divorce, the marriage.com course meant for married couples is an excellent resource to help you overcome the most challenging aspects of being married.
You May Also Like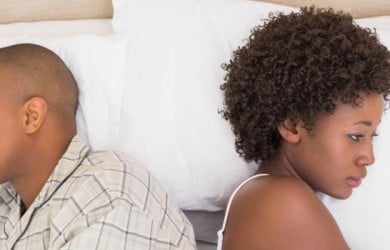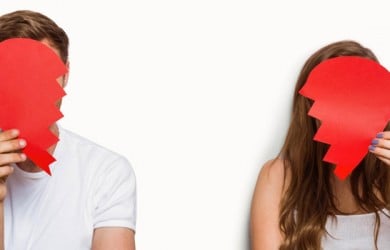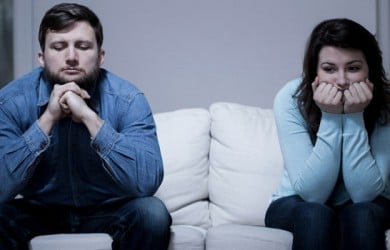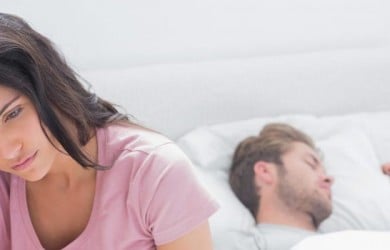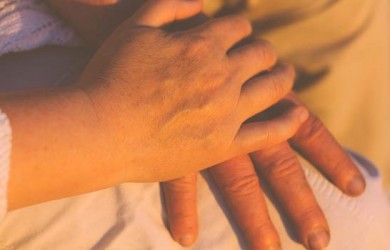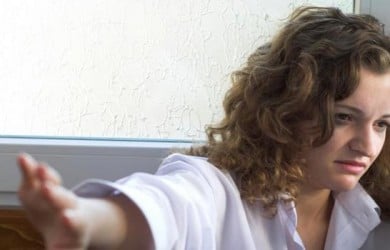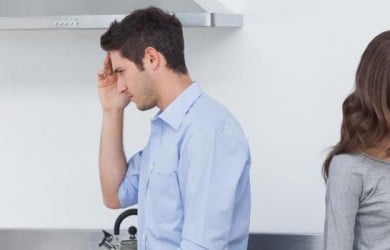 Popular Topics On Marriage Help