Living like a Married Widow Due to Loss of Intimacy

Without intimacy, marriage becomes miserable, sex becomes selfish, and the bed becomes defiled. Far too many marriages have disintegrated into relationships without intimacy and love. They still play the part, do their responsibility, continue with their commitment; but as we stated earlier, God wants more, and our relationships deserve more.
Revelation 2:2–4 (KJV) I know thy works, and thy labour, and thy patience, and how thou canst not bear them which are evil: and thou hast tried them which say they are apostles and are not, and has found them, liars,: And hast borne, and hast patience, and for my name's sake hast laboured, and hast not fainted. Nevertheless, I have somewhat against thee because thou hast left thy first love.
To leave our first love means that we no longer have the true love or best love in our relationships. We are going through the motions of love, but lack the emotions of love. Our relationships and marriages, in many cases, have lost their intimacy.
The general loss of intimacy and love has had a detrimental effect on our society.
Our spouses feel unloved and unconnected
Genesis 29:31 (KJV) And when the LORD saw that Leah was hated, he opened her womb: but Rachel was barren.

Leah is married but feels no love or connection from her husband
Our children feel unloved and unconnected
Colossians 3:21 (KJV) Fathers, provoke not your children to anger, lest they are discouraged.

Ephesians 6:4 (KJV) And, ye fathers, provoke not your children to wrath: but bring them up in the nurture and admonition of the Lord.

When fathers fail to provide intimacy to their children they become angry and act out that anger in misguided behaviour.
Our family feel unloved and unconnected
1 Corinthians 3:3 (KJV) For ye are yet carnal: for whereas there is among you envying, and strife, and divisions, are ye not carnal and walk as men?

Romans 16:17 (KJV) Now I beseech you, brethren, mark them which cause divisions and offences contrary to the doctrine which ye have learned; and avoid them.

We gather together at our jobs, churches, and other places, but we don't feel loved or connected.
And so, we have become a society of married widows and parented orphans. We are married, but live as though we are not. We have natural and spiritual parents but exist as if we do not. We see the phenomenon in scripture in the 2nd book of Samuel.
2 Samuel 20:3 (KJV) And David came to his house at Jerusalem; and the king took the ten women his concubines, whom he had left to keep the house, and put them in ward, and fed them, but went not in unto them. So they were shut up unto the day of their death, living in widowhood.
When marriage is not consummated
David took in these women as his concubines or wives, treated them like wives, provided for them as wives, but never gave them intimacy. And so they lived as though they had lost their husband even though he was still alive. Let's look at this passage again in the New Living Translation.
2 Samuel 20:3 (NLT) When David came to his palace in Jerusalem, he took the ten concubines he had left to look after the palace and placed them in seclusion. Their needs were provided for, but he no longer slept with them. So each of them lived like a widow until she died.
Jewish writers say that the widowed queens of Hebrew monarchs were not allowed to marry again but were obliged to pass the rest of their lives in strict seclusion. David treated his concubines in the same manner after the outrage committed on them by Absalom. They were not divorced, for they were guiltless, but they were no longer publicly recognized as his wives.
These women lived being married, but without any intimacy from their husband. They were married windows.
In the 29th Chapter, we see another married widow. In this case, although she was having sex (because she kept getting pregnant), she was nevertheless a married widow because she was unloved and unconnected to her husband. Let's go and look at the story of Jacob and Leah.
When the wife feels unloved and disconnected
Genesis 29:31–35 (NLT) 31 When the Lord saw that Leah was unloved, he enabled her to have children, but Rachel could not conceive. 32 So Leah became pregnant and gave birth to a son. She named him Reuben, for she said, "The Lord has noticed my misery, and now my husband will love me." 33 She soon became pregnant again and gave birth to another son. She named him Simeon, for she said, "The Lord heard that I was unloved and has given me another son." 34 Then she became pregnant a third time and gave birth to another son. He was named Levi, for she said, "Surely this time my husband will feel affection for me since I have given him three sons!"
Once again Leah became pregnant and gave birth to another son. She named him Judah, for she said, "Now I will praise the Lord!" And then she stopped having children.
Now although this is a powerful story of what we should and should not do when we are unloved, it doesn't dismiss the fact that being married and unloved is a very painful place to be.
Leah was married and unloved by her husband (the KJV of the bible actually says that she was hated). Although she had nothing to do with the predicament she found herself in, she nevertheless had to live with it. Jacob was in love with her sister Rachael and was tricked into marrying her. As a result, he hated her.
Now God opens up her womb and allows her to have four children. This shows us that even four thousand years ago, married couples were having sex without intimacy. She was a married window. She may have been getting sex, but she was not receiving intimacy.
Leah never got her husband to love her, and this is a testament to drawing closer to God as she did, learning that He loved her all along. That being said, we don't want our spouse to live a lifetime in marriage, but feel like they are a widow. Married, perhaps even having sex, but feeling unconnected and unloved.
Share this article on
Want to have a happier, healthier marriage?
If you feel disconnected or frustrated about the state of your marriage but want to avoid separation and/or divorce, the marriage.com course meant for married couples is an excellent resource to help you overcome the most challenging aspects of being married.
Learn More On This Topic
You May Also Like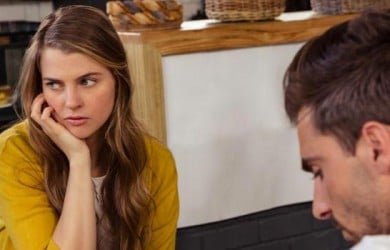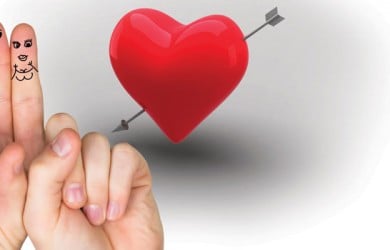 Popular Topics On Married Life