What is Emotional Cheating
Cheating is not solely a physical act. Adultery includes emotional cheating, although it doesn't involve sex.
But, how is that possible, and what is emotional cheating?
Well, we are referring to emotional infidelity in a marriage when a person chooses to place their emotional investment outside of the primary relationship.
Emotional adultery usually starts innocently through meaningful friendship and develops over time into an intimate bond. This new relationship is something a person can't be transparent about with their partner because they are aware it is not all that innocent, and their partner wouldn't approve of it.
Although not as easily defined as the physical one, emotional infidelity can be just as detrimental to a marriage.
Read along to know what emotional cheating is and how to spot it.
What is emotional cheating?
When trying to respond to what is emotional cheating, we need to be mindful that there isn't a fixed definition.
In broad terms, emotional cheating in a relationship is an intimate relationship with a person outside of marriage, which affects the level of intimacy, emotional connection, and balance of the marriage.
Many experts in the effort to respond to 'what is emotional cheating in a marriage' describe it as cheating without having sexual intercourse. What constitutes an emotional affair are three components: an emotional connection, an element of eroticism, and a lack of transparency.
A more detailed answer to what is an emotional affair will differ from one couple to the next because their concepts of what is emotional cheating vary.
Emotional betrayal is based on the standards and boundaries they've to agree on for themselves as the couple. So each couple needs to answer individually what is emotional cheating for them and agree on boundaries they won't break.
However defined, emotional affairs are not to be taken lightly since they can lead to sexual affairs and inflict a lot of pain.
A study showed that emotional cheating escalates to a physical affair for nearly half of male participants and one-third of female ones. However, even without any escalations into a physical affair, emotional cheating still has significant negative effects on partners.
How does emotional cheating affect marriage?
Emotional unfaithfulness inevitably affects the spouse's marriage, whether the spouse finds out or not, since the emotional investment is directed elsewhere. What is emotional cheating's influence on marriage and how to recognize it before it is too late?
Unlike sex affairs, emotional ones can't be blamed on poor decision making or alcohol. Building an emotional connection requires time to develop.
Since emotional affairs are a result of many small decisions made over time towards keeping the extramarital relationship alive, once it is all out, dealing with it is more troublesome than dealing with a one-night-stand affair.
What is emotional cheating's effect on the marriage?
Distancing and alienation of spouses (even when the emotional affair is not revealed)

Broken trust and seeking assistance due to pain and hurt feelings

Breaking up or divorce due to irreparable damage done to the relationship

Feelings of guilt, betrayal, shame, and anger

Changed perspective about future relationships

Loss of self-confidence
Potential consequences speak to why dealing with emotional infidelity can be extremely challenging and why so many people seek professional help when faced with it.
Signs your spouse is having an emotional affair
There is a significant change in the partner's behavior.
Not every major behavioral change is a sign of an emotional affair but is worth looking into. Something is likely up when they are suddenly hitting the gym, improving their appearance, spending more time on Facebook, or withdrawing from you.
You can't be anywhere near their phone.
If your partner is positioning themselves away from you when texting, going to the bathroom to send messages, or adding passwords where there were none before, they could be hiding something.
Unless they are planning your surprise birthday party, this is a red flag to consider.
They feel withdrawn and distant.
Their emotional needs are being fulfilled elsewhere; hence it stands to reason they will pull away from you.
It could be that the emotional gap that has been created is increasing the physical distance too, and you feel isolated and ignored.
You no longer feel like a priority.
An emotional affair needs time and energy to develop. Therefore effort that used to be directed towards your relationship is now put elsewhere.
As a result of this, you might notice them glued to their phone, sharing a lot less with you, and answering in one-word sentences.
Even when they are with you, you feel they are preoccupied with something else, and you don't feel heard or important. Simply, you detect you are not their priority anymore.
Are they getting defensive when you try to point out something is wrong? Do they try to make you out to be the suspicious and guilty one for bringing these questions?
Gaslighting isn't always a sign of emotional cheating. However, if it is new, it can be an effort to hide something they feel guilty about by putting the blame on you.
They lash out on you more frequently.
Arguments are part of any relationship, and after a while, you learn where the major "landmines" are.
With an emotional cheating spouse, you feel everything is a cause for a battle. They lash out on you out of frustration or guilt about things they never used to get mad about.
They are defensive about the 'friendship.'
The depth of the emotional connection that has taken place is one of the reasons why emotional affairs are hard to end. Hence, when your partner feels you are endangering that 'friendship,' they will defend it passionately. They are not willing to see it end or have anything come between them and their "friend."
They are not interested in physical intimacy.
A big part of any relationship is the physical aspect of it, be it kissing, hugging, holding hands, or sex.
When your loved one suddenly seems disconnected during the act of physical intimacy or rejects it altogether, without you being aware of any major issues happening in your lives, this could be cause for concern.
You are having more sex than usual.
When your husband or your wife is having an emotional affair, their sexual appetite can grow. Their libido has increased, and they feel more erotically charged due to the flirtatious conversations they are having.
It could be that the desire that they feel in the relationship with another is embodied in the bedroom with you.
They seem to know a lot about their 'friend.'
When someone is important to us, we take the time to get to know them.
Hence, if your loved one suddenly starts dropping their friend's name in every conversation sharing small details about them, it could be a reason to worry. Not only do they know a lot about them, they care enough to keep mentioning them.
This is usually one of the first signs that the emotional affair is originating. When it has developed further, your partner might become too careful or feel guilty to mention the person that often.
How to recover from emotional cheating?
There are many paths to take in seeking to recover from an emotional affair. However, if any of them are to be successful, they need to involve a joint effort.
Both partners need to be committed to improving on the core issues that existed prior to the affair. It is recommended to involve the help of a professional too.
There are some steps in dealing with an emotional affair that can be beneficial:
Limiting or stopping the connection with the 'friend.'

Starting a conversation on 'what is emotional cheating' for each of you & restating the boundaries around it

Understanding what was the emotional affair's purpose

Addressing underlying issues or core problems predating the affair

Discovering how to compensate affair gains

Finding ways to show concern and care for one another

Having a weekly check-in & communicating on a daily basis about practical issues, plans, events, and personal feelings

Learning how to fight fair and have healthy conflict in your marriage

Repairing hurts and manifesting genuine empathy

Organizing date nights to introduce novelty

Setting aside enough time to reconnect and increase physical intimacy.

Finding resources to help you like

books

or

marriage courses

Seeing a couple's therapist
On your journey to recovery, may this quote guide your way:
"Love is not words, it's actions, and love isn't feelings, it's a decision." — Steven Furtick
Emotional cheating by texting is not to be disregarded since it can do significant damage to the relationship. An emotional affair usually starts innocently as a friendship full of understanding and recognition with an element of attraction neither side is willing to admit exists.
Although it doesn't involve the sexual element (yet), it includes emotional intimacy, feelings of attraction, and secrecy. When discovered, it can break trust, confidence, and even the marriage itself.
There are signs to look out for that can be used to detect it on time and react sooner when your partner starts isolating themselves to spend more alone time on the phone, picking fights out of the blue, sharing personal details, and getting defensive about their new 'friend' you need to take notice.
Emotional affairs can drive you further away or closer. It depends on what you do with it. If you begin the journey of coming back to one another, it can be helpful to enter couples counseling courses or individual coaching to help you navigate this journey with more ease.
Also Watch:

Share this article on
Want to have a happier, healthier marriage?
If you feel disconnected or frustrated about the state of your marriage but want to avoid separation and/or divorce, the marriage.com course meant for married couples is an excellent resource to help you overcome the most challenging aspects of being married.
More On This Topic
You May Also Like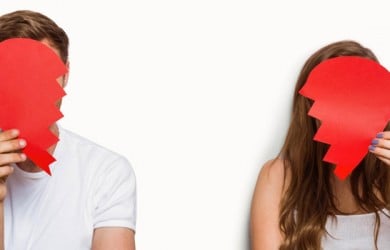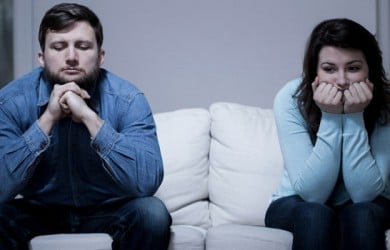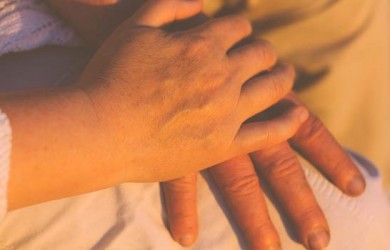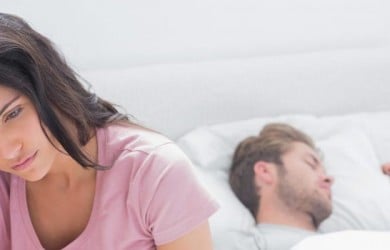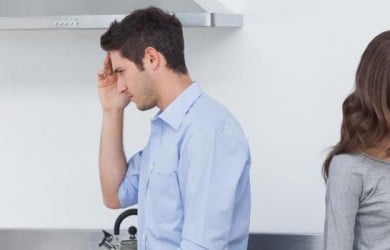 Popular Topics On Marriage Help