What Is an Emotional Affair? Is Your Partner Having One?
If you are wondering what an emotional affair is, you are not alone. While sexual infidelity is easier to define, what constitutes an emotional affair can be very confusing at times. Also, in this day and age of Tinder, and various social media platforms, a person can stay locked in quarantine and still establish intimate relationships with people anywhere in the world.
That may include you or your partner.
So how can you define an emotional affair? Plainly said, it's when a committed person establishes a relationship with someone else on an emotional level. They've built this connection to the point of attraction, or even love.
45% of men and 35% of women admit to some form of emotional infidelity; the numbers are 20% higher than physical affairs. The question is when does it cross the line of friendship to become an affair?
Emotional cheating: Where do you draw the line?
Everyone knows that once a committed person gets sexually involved with someone else other than their partner, it doesn't matter if it's with someone they barely know, have known for a long time or even a sex worker – that is cheating.
But what about an emotional affair?
Where do we draw the line between cheating and socializing?
It's a thin line. It wouldn't be healthy to prevent your partner from interacting with anyone because of a risk of infidelity. But there are times when the "Harry met Sally rule" takes over, the bond of friendship goes a bit further and turns into an emotional affair.
Emotional infidelity is when you have deep feelings for someone other than your partner, and you indulge in deliberate acts to develop it.
How you feel about someone is sometimes uncontrollable; it is a deep-seated instinct in our soul and psyche.
That is especially true if the person is kind to you. But what you do with those feelings is something you can control. Actions that would develop those feelings further is emotional cheating.
Stages of emotional affairs
What is emotional cheating, and why is it wrong? While some counselors and people close to you would consider it harmless, it's no different than speeding on the freeway. It's fun and liberating but it also opens you up to major accidents.
There are several stages of emotional affairs. Knowing where you or your partner are can help save your relationship.
Just friends –

It starts off as an innocent relationship between two people who may be getting closer to each other by chance or because they are looking to confide in a person other than their partner.

More-than-just-friends –

This is the stage where the connection becomes stronger. Even if they don't admit it, there are feelings as they think about this friend and daydream about them. Thoughts about the partner take up less and less space in their mind.

Complaining partners –

After you develop a certain level of comfort, it becomes easier to compare this person with your partner and start complaining about your relationship. You feel more and more dejected about your primary relationship and less hesitant about sharing that with this friend.

Decision-making partners –

This is almost the final stage as the cheating partner ignores the primary partner and starts depending on their "emotional partner" for making small and big decisions.

At this stage, there's a complete disregard for the primary relationship. it becomes difficult to balance one's attention between the two relationships. If this gets out of hand, it can cause a breakdown of the primary relationship.
Why do emotional affairs happen?
While emotional affairs may happen, they don't happen overnight. Unlike physical infidelity where a couple may cross the line in the spur of the moment, emotional infidelity develops over time. There can be times that your partner could even be wondering whether what an emotional affair is and if they are having one.
Emotional Vulnerabilities

– While everyone would say

trust is the foundation of a healthy relationship

, leaving your partner to their own devices can foster feelings of neglect and under-appreciation. The lack of validation can lead to some partners reaching out to others for it.

Opportunities and Chances

– A lot of partners try to remain loyal, even if they feel something is lacking in their relationship. Most would not actively seek out "replacements" to fill the gap.
But in the course of work, socializing, and other "normal" activities, they can meet other people who are opening themselves up to them. While it's unhealthy to prevent your partner from interacting with other people, you can't control whatever actions that may come from a third party.
Subtle Development –

Once your partner starts developing deep emotional bonds with a third-party, they would either entertain those feelings by fostering further interaction with each other or the relationship would just cool down naturally.
Deliberate actions by your partner to develop those feelings or accept the advances from others crosses the line between a platonic friendship and emotional infidelity.
Mutual development

– You also can't control how other people feel for each other, that includes your partner. But once those feelings are out in the open (at least between the two of them), then emotional affairs break down the foundations of the relationship.
While there are cases when the other party or your partner is just being nice because that's who they are, the "deep intimate feelings" may not be mutual.
If it is mutual, then you would know what is an emotional affair first hand.
Signs of emotional cheating
While stages come in progression, signs come in as subtle hints and flags that can warn you that something is amiss.
How do you know if your partner is involved in one? Well, here are the tell-tale signs:
They stop reaching out – When people who are sad, depressed, happy, excited, scared, bored, or just for the heck of it, they first reach out and share their feelings with their partner. If your partner has stopped sharing their feelings with you, despite you reaching out, it's a red flag.
They complain about you – Private matters between couples are, well, private. If they find comfort in consistently talking about your relationship matters with someone else – that's a big sign.
You are not a priority anymore: When somebody else starts becoming emotionally important to your partner, this is bound to happen. Suddenly, they may start canceling dates saying that they're busy, don't remember things you told them recently or seem distracted even when you are together
They talk a lot about this person: Becoming more interested in another person means that they have a lot of interesting discussions. So if a certain person's name starts popping up every now and then with or without any context.
They have become protective about their phone: If they get annoyed when you touch their phone or get anywhere near it, spend a lot of time texting and using social media and don't leave the phone unattended, it can be a sign.
Keeping secrets from your partner – They are unconsciously guilty. They lie and pretend that nothing is going on, and try to convince their partner (and themselves) that nothing really is going on. This is one of the most common emotional affair signs.
There is ongoing research on the reasons why people turn to cheating, including the number of people who resort to an emotional affair and it has seen some interesting responses from different genders.
Here's a helpful video by Relationship Expert Susan Winter about the impact and consequences of an emotional affair:

Moving past emotional infidelity
Now that you know what an emotional affair is, moving past it to fix your relationship is a choice you are going to have to make. Letting it continue may lead to sexual infidelity.
Want to know how to end an emotional affair? Simply ask your partner to break contact with that person. Step back on your endearments and unnecessary conversations. If the other party notices how things have gone "cold," the emotional affair may break up naturally.
If your partner is having one, pay attention to your relationship, and discuss it as responsible adults. Do not get angry and be comforted by the fact that it hasn't progressed as far as it did. If you keep wondering how to get over an emotional affair then know that forgiveness and change is the best way.
When one partner reaches out to someone else for emotional support, that means there is a fundamental weakness in the relationship. Ideally, partners trust each other completely and serve as each other's emotional support.
If someone is having an emotional affair, then there's an underlying problem in the trust and support department. Consider talking to a counselor to understand what is an emotional affair in detail, find the problem and resolve it as a couple.
Emotional affairs are just a manifestation of a weak relationship. Dig deep and strengthen your bonds together as a couple and be emotionally and physically available to each other.
Share this article on
Want to have a happier, healthier marriage?
If you feel disconnected or frustrated about the state of your marriage but want to avoid separation and/or divorce, the marriage.com course meant for married couples is an excellent resource to help you overcome the most challenging aspects of being married.
More On This Topic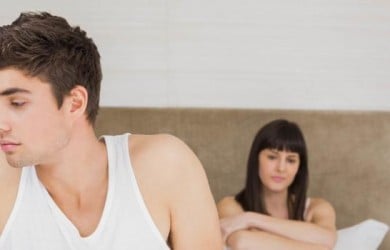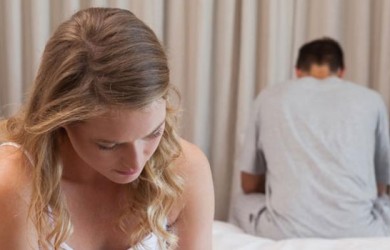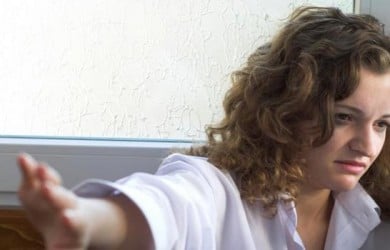 You May Also Like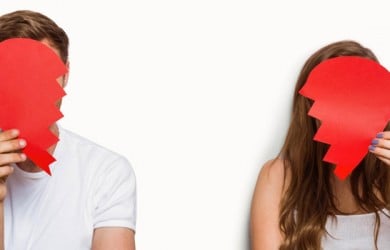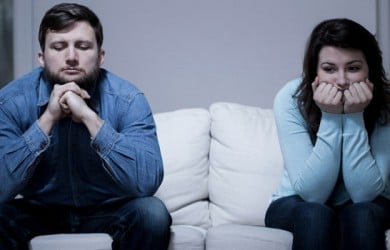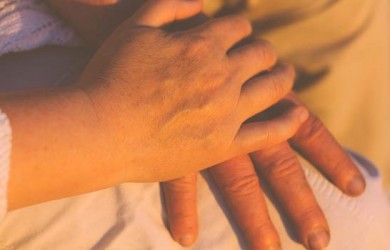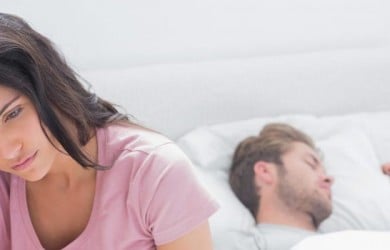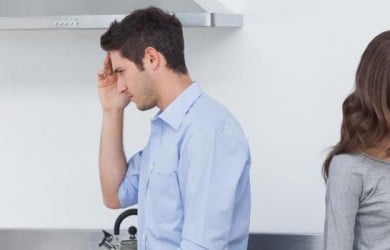 Popular Topics On Marriage Help