How to Manage and Align Your Money Expectations in Marriage
Sometimes, when you are caught up in the whirlwind of wedding plans, honeymoon and sheer delight at being a husband or a wife, it is possible that attention to the future of your finances and in particular your money expectations in marriage might have waned slightly (if it ever made it to the forefront of conversation in the first place).
Money expectations in marriage can often be overlooked, assumed and taken for granted. Reports suggest money issues are responsible for 22% of all divorces, making it the third leading cause of divorce. Not tending to your money expectations in marriage is a huge risk with consequences that you won't want to gamble on.
When you are married, you are in a partnership, working towards shared goals in life. Some of which will involve money. So before you find yourself arguing or feeling frustrated with your partner's attitude and behavior toward money it makes sense to assess your own and your spouse's money expectations in marriage.
Taking time to understand your money expectations in marriage will alleviate potential problems such as feeling as though you are being controlled, becoming anxious about your partner's debts or purchasing behaviors, or feelings of guilt when you do spend. It can also encourage enhanced communication, discussions and negotiations about your future life plans and will if you make an effort, bring you closer together as a couple as you learn to work together to create and implement your plans for the future.
Here are a few areas that you might be able to focus on so that you can eliminate the potential strains that occur over money expectations in marriage.
1. Start as you mean to go on
One of the biggest mistakes that many couples make is that they spend far too much money on their wedding day. This is one money expectation in a marriage that can set up a couple for financial challenges right from the offset.
As you are starting out, there are many more useful ways that you could use your money to build a better life for yourselves and to give yourselves the best start possible. It makes far more sense to avoid this money pit and set your wedding budget much lower than you can afford, after all, it's only a day. Your marriage is for life!
It's also a bad idea to build up credit card debt for a wedding only to spend the start of your married life trying to repay the debt.
There are plenty of ways to enjoy a lower priced wedding day that can still be as beautiful and memorable as one that has cost you your five years worth of financial freedom!
2. Full disclosure
Plenty of us have financial skeletons in our closet, and even though discussing our financial situations with our spouse is not a fun experience – it's a necessary one. If your money expectations in marriage assume that you can keep your financial secrets to yourself after marriage, you might need to think again because you'll be taking huge risks on your marriage.
Taking time to understand and accept each other's current money situation and mindset means that you will be able to know where the start is in creating a clear action plan for how you will reach your goals in your life together.
Without full disclosure, you will walk into problems, or have some explaining to do at some time in the future, which will undoubtedly lead to lowered trust levels in your relationship with money.
Make sure that you are honest about your debts, spending habits, vices, anxiety triggers and your expectations and patterns around money so that you can create a solid foundation for your future finances.
3. Align your expectations with the same goal
As you live your life together you'll have goals and financial expectations that you want to work towards, perhaps it's a larger house, a vacation, preparing for a family, clearing debt or retirement planning, whatever it is, there will be a larger goal. But the problem is that both spouses might have completely different expectations on what big financial decisions they want to make. So it's essential that you discuss your financial goals and aspirations and then both of you as a couple agree on which financial goals you want to work toward. This way you can both be invested in playing your part in working toward your goal. Harmony in marriage and finance and their respective goals is imperative for peace and happiness in a relationship.
But working out your goals is just the first step, next you'll need to make an arrangement to keep checking in with each other to assess whether you still both want this goal, how you have progressed toward your goals, and what changes you might like to make. Without checking in, at least once per year, you will soon forget about it and potentially drift away from your important financial goals.
4. Set your budgets
It's essential to set household and personal budgets so that you can achieve your financial goals, and both feel like you are contributing toward the goal (even if there is only one person generating income). This way, your grocery bill won't start increasing for the sake of convenience, you'll switch lights off, or combine errands into one journey to save on fuel, all of which will contribute toward maintaining your budget.
Having an agreed personal budget will also help not just in managing your finances but also prevent either spouse from feeling guilty about spending, or restricted from buying something that they want or need will eliminate any problems or arguments too.
Follow these money management tips for a successful marriage. Money is not the only factor that keeps a couple happy, however, poor money management can lead to conflict and breakdown of marital communication. Marriage and finance go hand in hand and it's important to manage and align money expectations in a marriage.
Share this article on
Want to have a happier, healthier marriage?
If you feel disconnected or frustrated about the state of your marriage but want to avoid separation and/or divorce, the marriage.com course meant for married couples is an excellent resource to help you overcome the most challenging aspects of being married.
More On This Topic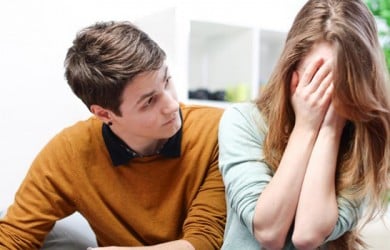 You May Also Like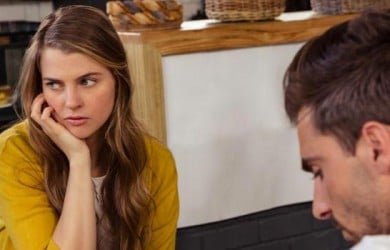 Popular Topics On Married Life