How Can I Protect My Money in Marriage?
Although it does not sound very romantic, you need to be aware of the financial consequences matrimonial relationship can bring. By being clear and setting the right expectations about finances beforehand, you can prevent yourself from prolonged disputes and stress later on.
Even though marriage has its financial disadvantages, like sharing debts, having someone to lean on when you have it rough can be invaluable. However, even though you're partners, you need to think about yourself and cultivate your own monetary independence in marriage. How much monetary independence you will have depends on you and your relationship.
Many studies reveal that partners are citing financial disputes as a number one reason for conflict. The million dollar question is "How can I protect my money in marriage while still having a loving and committed relationship?"
Understand your husband's financial attitude
We choose to be with a protective partner, who answers our emotional needs, understands our highs and lows, and also fulfills our expectations for a responsible individual who will take accountability and preemptive actions to avoid financial jeopardy. Throughout the course of the relationship, you probably witnessed his financial habits and how careful or reckless he is with his investments. Lean on that observation to help you understand what kind of actions you need to take when answering the question of "How can I protect my money in a marriage?"
If your partner likes spending money often and is regularly behind his bills, your actions should be more resolute. On the contrary, with a spouse who often plans ahead, saves funds on the side for unforeseen events and respects your financial independence you needn't be so cautious. Although, you should save some of your independence. Through this process, be mindful of your own spending habits and see how they align with your partner. Maybe you are actually "the spender", and you are the one that needs to make adjustments.
Talk openly about money
Money is often an uncomfortable subject, so do not rush yourself into talking about money if you don't feel ready. Once you feel prepared and the timing is proper, keep it light. Talking about money management does not need to be difficult, especially if you emphasize it as a matter that will strengthen the bond between you. You can start by setting goals for the next three, five or ten years focusing on individual and joint prosperity. In case this is a too threatening topic, start by planning a trip together or a slightly bigger purchase, for example, a car. This can provide you with sufficient information about his financial habits and open the conversation about money for a more pleasant reason.
If you figure out through the conversation that you have completely unaligned goals for the years to come, discuss this with your partner and in the meantime make sure you take care of yourself. For sure, you choose (or chose) him as your husband because of other qualities he brings to the table, not (just) the way he handles money. Being financially wise is an important quality a partner should possess, keeping your financial independence can save not just your future, but your self-esteem too. When you position yourself as a contributor and feel like you can take care of yourself, you bolster confidence and dignity.
Keep money separate and together — a lightweight solution
When you ask yourself "how can I protect my money in a marriage?" sooner or later the prenup will come up as a potential solution. Asset protection and prenups can sound like you are expecting a divorce, instead of life-long marriage. If this worries you and you do not think a prenup is a proper solution, there are other ways to have the funds and assets protected. One of the things you can do is keep your pre-marital finances on a separate account. With only you being able to access your funds obtained before the marriage, you are putting a layer of protection on it.
Combining your assets with your partner may enable creditors to seize the funds if your partner has an outstanding debt. Safekeeping your funds does not mean they are put behind an iron lock. You can still access those reserves to support your family through a difficult period and keep it as a safety net. Be careful not to withdraw more than you are comfortable with, keep filling in the account and maintain diligent records. With the thorough bookkeeping, you will be able to prove what was paid from your separate account and should things go bad, show clear ownership of the goods.
Prenuptial agreement
Many law advisers claim that the prenup remains the safest way of protecting your assets in case of divorce. If we are being honest, the safest way is not to marry, and prenups would come as a second. If the prenup ends up being your choice, make sure to take independent legal advice from your partner and provide full financial disclosure to the advisor. Allow your partner and yourself time to consider, evaluate and negotiate the terms of the prenup agreement. Terms of the prenup should be reasonable to both parties. That means the split of assets should cover the basic existential needs, like home and money to live on. What other solutions are there to the dilemma of "How can I protect my money in a marriage?"
Postnuptial agreement
Usually when things go downhill, what once seemed fair now looks one-sided and unfair. More often than not, such a view would come as a product of unresolved disputes, hurt and at least one side would claim to have gotten the worst of it. Postnup agreement serves as a safety net in such occasions. Compared to a prenup, postnup is an agreement made by the couple already bound in legal matrimony. It can also be a new agreement completely or an adjustment of an already existing prenup.
Feeling safe is necessary to enjoy the moment
Both prenup and postnup are often despised and have a terribly dubious reputation. However, both are actually effective ways of protecting each other from potentially damaging decisions once you are in a place of resentment, anger, and bitterness. If you and your husband grow an environment full of understanding, love, and nourishment, there will be no need to activate the agreement. In such a partnership, you will grow emotionally and prosper financially. We can compare this situation to car insurance. You will ensure your car, hoping nothing bad will happen and will do your best to avoid damages. However, it helps to invest some money in insurance, so you have a piece of your mind and drive with relaxation and enjoyment. Finally, if the prenup and postnup are not your cup of tea, you can protect your money in marriage by keeping separate your finances and assets from before marriage and developing an open dialogue about money with your partner.
Share this article on
Want to have a happier, healthier marriage?
If you feel disconnected or frustrated about the state of your marriage but want to avoid separation and/or divorce, the marriage.com course meant for married couples is an excellent resource to help you overcome the most challenging aspects of being married.
More On This Topic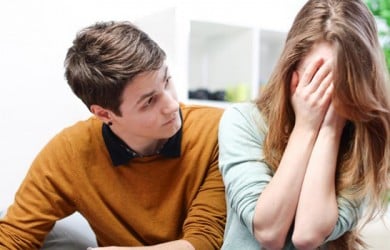 You May Also Like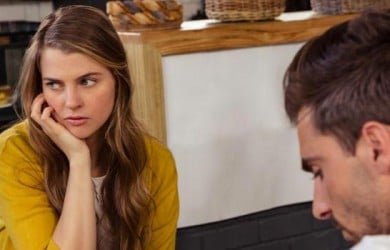 Popular Topics On Married Life