The Essentials of a Well-Established Successful Stepfamily
Maintaining a well-functioning stepfamily is a tough challenge; consider this new family a union between two broken families and each unit comes with its own uniqueness and troubles.
Divorces are rough and leave a heavy impact on not only the parents but also the kids, and to thrust them into an unfamiliar world of step-siblings, and a step parent can be endearingly overwhelming for them to comprehend.
Managing a blended-family requires sensitivity, discipline, care, and keen partnership.
As a nuclear family, a blended one operates under much the same principles, however, for all the components in a blended-family to truly merge, a longtime duration and patience is the key requirement.
This article will elaborately probe through the various approaches that strengthen the foundations of a stepfamily; the goal here is to equip you with the knowledge on how to better deal with this situation at hand, so you and your family can thrive together without falling apart just in the first few years.
Order, and discipline
For any establishment to triumphantly flourish, discipline and order are very much imperative. Kids need discipline, they need structure and guidance from their parents, so they can lead their lives without chaos. What this said includes proper routines for sleeping, eating, studying, and playtime.
Set up schedules for your kids, makes lists for them to complete their chores, help them out with their homework, assign a curfew and in doing so lay down important house rules that they need to follow or else they'll be grounded.
Keep this in mind, that it's a good idea to leave the disciplining to the biological parents in the first few years, this is because the stepparent is a fairly an unfamiliar member to the family, and neither the children view them as being a parent figure nor do they give them the right to act as one.
This can lead to resentment on the step parent's side, so it's better for the stepparent to stay on the sidelines, be observant, and supportive while the real parent executes the disciplining.
Conflict resolution
Often, you'll encounter bickering between step-siblings, possible rising rivalries, miscommunications, petty fights, and misbehaviour, and if left unchecked in a blended family these brawls can escalate and lead to serious fights not just between the kids but the parents as well.
It's important for both the parents to stand their ground as authority figures in such heated circumstances and act decisively to work through the conflicts being faced by their kids actively. Make sure that all your kids are safe, and no other older sibling is a dominating or bullying the younger ones.
This is a time where teamwork is needed, and the parents should work diplomatically with the kids to calm them down and allow them to talk through whatever that has spurred this sibling battle.
The temptation to stand by your own biological kid will provoke you to become biased.
Just think of this as a family situation where all members are equally as important if your spouse can resist this temptation than so can you.
Equality
Biases towards your own genetics is a biologically wired instinct, and it can be controlled with reasoning and rationality.
Remember always to keep the interest of the entire family at heart; yes, you're all a full-fledged family now, and your spouse's children are yours and vice versa.
You simply can't grant favors to your own kids and expect to function as a singular family unit; equality is crucial in a blended-family, nobody gets special treatment for having a biological advantage, if your kid messes up then they will be punished like the rest, and when it comes to love and affection, no child will be ignored.
The relevance of equality is especially significant when it comes to decision making that involves the entire family; it is your job as parents to ensure that all voices are heard, and no idea or proposition gets left behind.
Be it as simple as deciding a restaurant to go to or buying a car, or planning a family trip, etc. Take insight from everyone.
Couple's retreat
In the midst of this scrambled yet beautiful struggle we often forget to spend time with each other as a couple. Remember that you're a married couple too, not just parents.
Take some time out for yourselves to talk to each other or go on a date, just take a break from the kids and regroup together.
The survival of your blended family is solely dependent on your relationship with each other, the more connected you and your partner are, the more connected your family is. Plan out activities together that you two love doing; it's a good way to drop your kids off at relatives or the neighbours so you two can spend quality time together.
Share this article on
Want to have a happier, healthier marriage?
If you feel disconnected or frustrated about the state of your marriage but want to avoid separation and/or divorce, the marriage.com course meant for married couples is an excellent resource to help you overcome the most challenging aspects of being married.
More On This Topic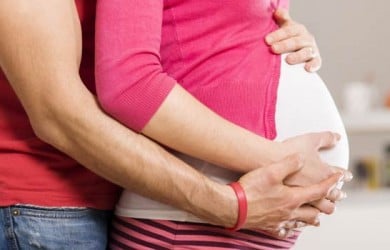 You May Also Like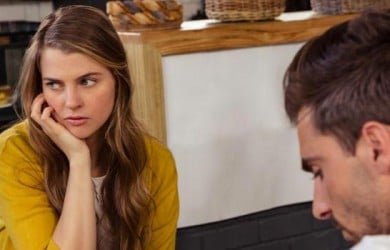 Popular Topics On Married Life