One Big Happy Blended Family Definition
A blended family is when two people with children from their previous marriage live together with their kids. It may seem like a dream to the newly married couple to have all their loved ones live in one roof, but remember, for the children, it's moving in with strangers.
Adjusting and equally treating blended siblings can become a challenge, but like everything else in life, it is about practice and more practice. You and your spouse should set the house rules and apply it to all -including yourselves.
There is no magic pill that would make the children suddenly love and accept each other. There is no set time or prior requirements that would guarantee success. Everything will have to depend on the chemistry between everyone in the household.
If you follow our advice, then hopefully, when people search for the blended family definition, a picture of your family will be in the books.
Start using family terms
Keep it simple.
Asians families have a term for members of the family like onee-chan, oppa, ate, and didi. Introducing each other in such a way will create a familial atmosphere.
Western families do not have such honorifics. It is also a bad idea to force it. Use the terms brother and sister a lot when referring to them, drop the "step."
Explain to them that they are all siblings now, and have to call and treat each other that way.
Same standards for reward and punishment
Nothing creates sibling animosity more than favoritism. This is true even among blood relatives.
You and your spouse should be careful about rewarding and punishing the children.
One or both parents could be away working majority of the time and would have to depend on stories told by the children to figure out the truth about the latest broken vase disaster. Do not falsely accuse anyone without proof. If you want, you can do joint responsibility for all, but singling out a child without proof will create problems down the line.
Rewards are strictly meritorious.
If someone did well in school, sports, or doing chores, then if the ground rules say they should be rewarded, do so. Do not overcompensate by giving the other children consolation prizes just to keep them from being jealous. Make sure the others know why a particular child is being rewarded.
It does not necessarily have to be a family picnic, it will give them an opportunity to say no and spending too much together in a car may cause problems. A home barbeque is enough. Eating cake or pizza only at the dinner table will suffice.
If the activity is competitive such as video games or sports, make sure the teams are not drawn according to blood siblings.
The more group activities they do, the more they learn about each other. Supervise it carefully. Spending time together is a double-edged sword, they might end up hating each other instead. Having a lazy child work with a bossy kid to clean the house is a formula for a fight.
Know their personalities and make them appreciate each other. Over time they will learn to develop bonds on their own.
Watch for signs of bullying
It's sad that young kids bully each other, siblings are no exception.
Step-siblings are also prone to it. A lot of things can happen when parents are not looking. It's also impossible to watch all the time, there are parents who use CCTV cameras inside their home to watch their kids, decide if this is for you. So you are going to have to watch for signs if any of your children are being bullied by others.
Here are some red flags to watch out for:
Unexplained Injuries

A child is fearful of another

Wanting to be left alone all the time or do not want to be left alone

Loss of self-esteem

Personal items are frequently broken or lost
Bullied children rarely discuss their situation, they can also be bullied in school or both. Deduce and rationalize the situation before confronting your children. Punishing the bully could make them lash out dangerously once your back is turned.
Make sure the entire family is involved with the resolution when a child is being bullied by a sibling. It is a family problem and works out the problem together. It doesn't matter who is involved, it is a good opportunity to bond together and work on a common goal to protect each other.
Bullying is a big problem with long-lasting effects
Find the underlying reasons for it and fix the problem at its root cause. Families are the most important factor when creating a safe environment for healthy and happy children. If a child doesn't feel safe at home, they may develop severe mental and emotional problems later in life.
Be patient
Do not expect them to love and accept each other overnight. It is going to be a long and grueling process, you have to be patient and sometimes step back to avoid conflicts.
A blended family is defined not by blood relations, but a connection.
Like a lawful marriage, it is based upon common goals, love, and happy memories. All of these have to develop over a long period of time. Do not expect them to magically become brothers and sisters because their parents got married.
A blended family definition is something you and your new partner will have to create yourself. In an ideal world, brothers and sisters would love and support each other for a lifetime. However, depending on the age and maturity of your children this may prove impossible in some cases.
Do not force anything upon your children, it will never work
However, you can manipulate your daily life to naturally create situations for them to work together and form a bond. Equal treatment by you and your new partner is the most important factor in making sure the children do not feel uncomfortable living with new people in the house.
A blended family is created and defined in stages.
Everyone will first have to be comfortable with each other. Living together creates friction even among adults, and a necessary comfort level needs to be achieved before any form of deeper relationship form between the children.
Once that comfort level is achieved, it's just a matter of making happy memories for them to naturally develop sibling love for each other.
Share this article on
Want to have a happier, healthier marriage?
If you feel disconnected or frustrated about the state of your marriage but want to avoid separation and/or divorce, the marriage.com course meant for married couples is an excellent resource to help you overcome the most challenging aspects of being married.
More On This Topic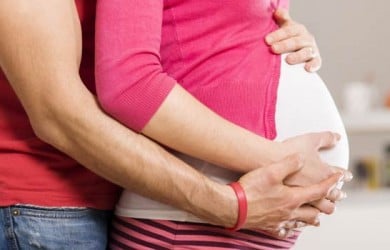 You May Also Like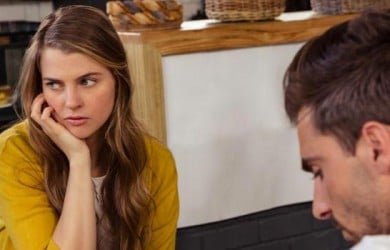 Popular Topics On Married Life