Everything That You Need to Know About Therapeutic Relationship
Counseling is not an easy process. In fact, just like any relationship, there should be that connection we want to see from the other person and after that, both will work out to establish trust, respect, and the overall feeling of being comfortable.
A therapeutic relationship is a relationship that is established between the client and the therapist over time. Counseling or therapy won't work without a therapeutic relationship and this goes for both the client and the counselor.
Without mutual respect and trust, how can a person be able to confide and accept counsel?
Therapeutic relationship – meaning
For all those who aren't yet familiar with the meaning and purpose of a therapeutic relationship, let's dig into this deeper.
A therapeutic relationship is the strong bond of trust, respect, and security between client and therapist. To initiate this, it is very important that the therapist will provide a safe and non-judgmental atmosphere where the client can be at ease.
Trust, respect and the confidence that you won't be judged no matter what you are going through are the key essentials of effective therapy. Therapists are encouraged to genuinely show empathy and to never judge but rather to understand the situation.
If done properly, any kind of therapy will be a success.
The importance of the therapeutic relationship
Counseling or therapy aims to help and guide an individual to change.
Often times, the most common reasons why people go to therapy are marriage problems, trauma, depression, and even specific mental and personality disorders. The individual and the therapist won't just have a short time together but rather a series of meetings or therapy sessions where both will have activities and most of the time, the client simply talks about his or her life.
A therapeutic relationship is essential because you need a certain kind of bond before you can divulge anything personal about yourself even if that person is a professional. If you don't feel comfortable, would you really talk about yourself or your fears?
If the therapist and the client don't form the therapeutic relationship in the first few meetings, it means that the therapy won't be a success.
Unhealthy therapeutic relationship – know the signs
While we aim for an effective and efficient therapeutic relationship, we also need to know the signs of an unhealthy therapy. Being knowledgeable about it can save you time and effort.
Here are some of the most common signs –
Therapist pays no attention to what you want, and your expectations that you wish to see in the course of the therapy

Shows lack of interest in what you are saying

Judges you through words, look and gives assumptions that are offensive

Initiates blaming others or gives an idea of how to do it

Won't give the therapy outline and won't let you into the program of your therapy

Shows interest outside the boundaries of the therapy. Tries to initiate romantic topics and ultimately a

relationship

outside of therapy

Makes you feel uneasy

Touches you or being oddly too close

Doesn't talk/explain or just talks too much without listening

Tries to divert the sessions into shifting your beliefs including religion and politics

Tries to manipulate you instead of guiding you
Characteristics of an effective therapeutic relationship
While there are key traits why therapy can fail, there are also the characteristics for an effective therapeutic relationship that will ultimately lead to goal-oriented counseling.
1. Trust and respect
As a client, you'll have to open up with your therapist, giving him or her glimpse of your darkest fears and even some of your most valuable secrets.
How can you do this without trust and respect? If you don't or can't give it to your counselor, then it'll be very hard to proceed with the therapy. It's up to the counselor to start showing a safe and trusting environment for you to be able to feel trust and from there, build respect.
2. Accept help
As a client, aside from trusting your therapist and allowing him or her into your past and even with dealing with your personal demons, allow your counselor to help you too. Counseling won't work if you don't accept that there is a need for change or if you resist change altogether.
You have to keep an open mind and be ready to face changes and be able to compromise.
3. Empowering
In any event that the client refuses to talk about something, it should be respected.
A therapist should never force a client to tell all but rather, do it with an empowering approach with words that lift and builds trust.
4. Be transparent
As a therapist, make sure to be transparent about the therapy session. It's a part of building trust.
Set expectations, allow the clients to know the steps that you will both undergo in the therapy.
5. Never judge
As a therapist, you'll encounter many stories and some may really shock you but judging your client will destroy a therapeutic relationship. As a part of being a therapist, one is to be firm about not being biased or judgmental.
Understand and listen- they are the key factors of effective counseling.
6. Work together
Successful therapy isn't just the work of a good therapist or a willing client. It's the work of two people who aim for a common goal. A strong foundation of trust and respect aiming for change will never go wrong.
An effective therapy will have to have a good therapeutic relationship
This is the foundation of a strong connection between client and therapist. The client can feel trust and be comfortable in giving out personal information and to accept advice and be guided to change.
The therapist, on the other hand, will have the opportunity to listen and understand what the client needs and be able to offer the best possible help that he or she can provide.
At the end of the day, any relationship professional or personal needs to have mutual respect and trust. It won't work if only one values the relationship, it should be the hard work of two people that aims to achieve one goal.
This is the reason why a therapeutic relationship is essential to every therapy and is also considered as one of the steps towards change.
Share this article on
Want to have a happier, healthier marriage?
If you feel disconnected or frustrated about the state of your marriage but want to avoid separation and/or divorce, the marriage.com course meant for married couples is an excellent resource to help you overcome the most challenging aspects of being married.
Learn More On This Topic
You May Also Like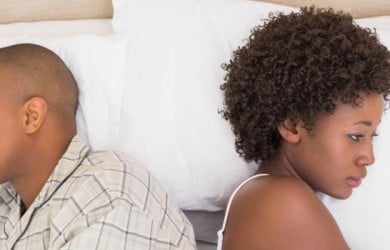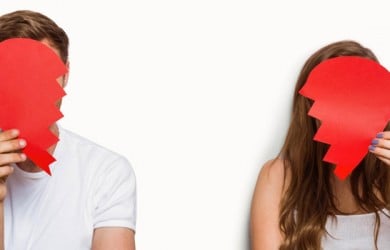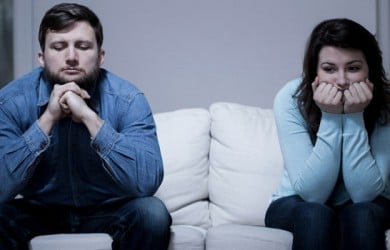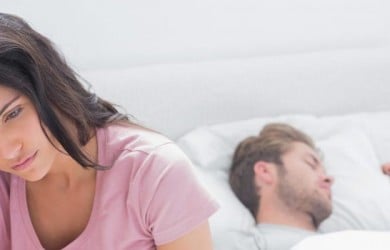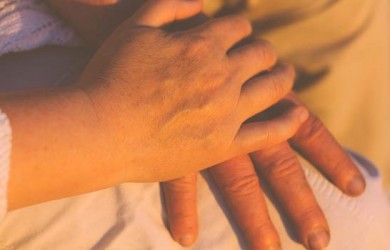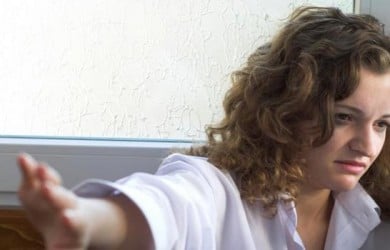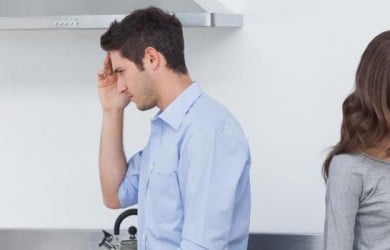 Popular Topics On Marriage Help