How to Save Your Marriage and Find Change by Looking Inward

Failing marriages
When two people join lives together in matrimony, they make vows to be together with each other for the rest of their lives and promise to overcome whatever befalls them. As time progresses, the sanctity of marriage becomes increasingly difficult to maintain.
Problems start mushrooming, and sooner or later, both partners watch their marriage fall apart in front of their eyes. At that point, it becomes crucial for both parties to figure out the things to do to save a marriage that was built on the foundation of love and trust.
It is quite often for people who struggle in marriage to say 'I am feeling hopeless in my marriage'. These feelings of utter despair stem from your inner self, which makes you feel like nothing you do is good enough, and you're stuck in a failing marriage.
However, it is important to realize that marriage is not a walk in the park or lovely date nights and rainbows in the sky. Marriage is an intimate bond between two people that requires love, sacrifice and a whole lot of emotional investment for it to work.
If you feel like your relationship with your partner is rocky, and want to know the best way to save a marriage, it would be to check yourself and look inward into your problems.
Recommended – Save My Marriage Course
How to save a marriage
If you're looking for tips to save a failing marriage, or what to do to save a marriage, you are in the right place. There are many guidelines that you can adopt to make a hopeless marriage more optimistic.
Also Watch:

Here are a few steps to save a marriage from falling apart:
Check yourself
First of all, it is crucial to look inwards and check the problems that are related to you. More often than not, effective relationships are built when one keeps a constant check on themselves and tries to be a better person for their significant other.
If you feel like you do not know what those are, you need to move on to the next step, which is asking your spouse what they feel is wrong.
Communication is essential
The most effective way of saving a marriage would be communicating with your spouse. Most times, lack of communication with the partner results in misunderstandings and confusion.
You cannot expect your significant other to know what you are feeling or assume what they feel about certain things.
These expectations are never fruitful and often lead to arguments and fights. In order to eradicate any sorts of misperceptions, you should spend some quality time with your spouse and talk through what bothers them and let them know what irks you.
Be specific when you talk with your partner by stating what problems you see emerging in your marriage. If you generalize, it would not bring clarity to either of you and you will feel more confused than ever.
When you are explicit with your spouse, you both get to know exactly what you want and expect from each other, and it becomes clearer to identify where you went wrong.
Moreover, be a good listener and try to put yourself in your spouse's shoes to understand their perspective of things. Marriage is about "us" and "we", not "I" and "me".
Remove the negative vibes
If you are figuring out what to say to save a marriage, this tip is for you. Do not maintain an atmosphere of toxicity where you keep nagging at your partner, argue with them all the time, or dominate them mentally.
If you create an environment brimming with negativity and harshness, you will never be able to grow and love each other or build a nurturing home for your kids. You need to be patient and calm and work towards being the better person in a marriage so that you can save your marriage.
Simple words of love, kindness, and tenderness, asking your spouse how their day went, telling them you missed them are a few acts that show that you care about your partner and want to fix your weakening marriage.
Ways to save your marriage from divorce
If you feel like your marriage is ending, it may be because of you! Before you play the blame game, look at yourself and analyze what went wrong that your marriage is at the brink of a divorce today.
Is your spouse not happy with you anymore? What caused him to be so apart from you? Have you been giving him/her enough time or attention, or were you emotionally unavailable for him/her?
Do not mention divorce with your partner, take ten steps back and think calmly and critically before you make your move. You do not want the heat of emotion to break away what you have with your spouse, and actions taken in instances are often regretted later.
The takeaway
All in all, if you are feeling hopeless in a marriage, and feel like you could lose your partner, these marriage-saving tips are for you. Do not give up yet, work towards being a better individual and learn to forgive and forget.
Marriage is all about compassion, love, and compromises. If a marriage doesn't make you want to be a better person, maybe your spouse isn't the right person.
But if you're willing to go above and beyond to salvage your failing marriage, you need to focus on improving yourself and looking inwards to find change in your marriage. There is always hope.
Share this article on
Want to have a happier, healthier marriage?
If you feel disconnected or frustrated about the state of your marriage but want to avoid separation and/or divorce, the marriage.com course meant for married couples is an excellent resource to help you overcome the most challenging aspects of being married.
Learn More On This Topic
You May Also Like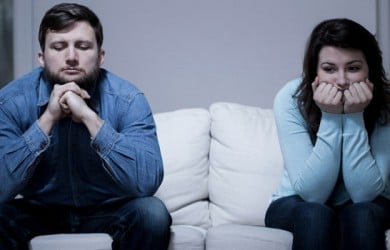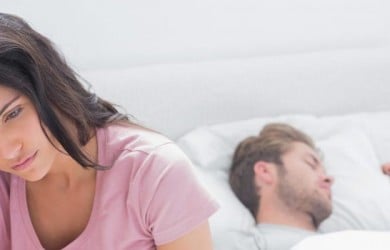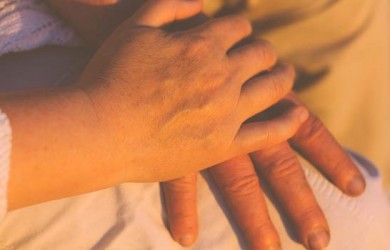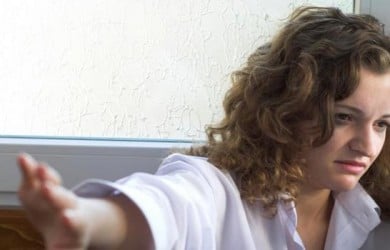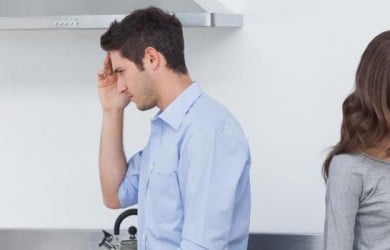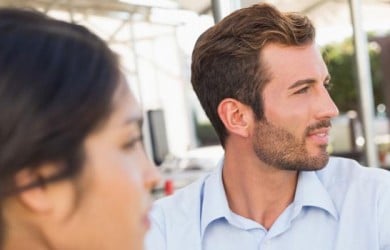 Popular Topics On Marriage Help