Guide to Become a Lover-Husband: Romantic Ideas for Her
A lot of marriages do not last long because after a few years the couple stops becoming lovers. Career and childrearing activities take over romance and flirting. It's normal that the husband and wife sacrifice their own well being especially during the first few years after giving birth to their children.
The fun and novelty of cohabiting become part of their daily lives and the partnership lose the joy the couple was expecting as part of their lives together and replaced by household chores, wailing children, and bills.
But it's not the end of the world, flirting and dating as a couple doesn't have to end after a few years of marriage. It's time to be more creative. Here are some romantic ideas for her to keep your wife looking at you as a husband and a lover.
Romantic date ideas for her
Finding time away from chores, career, and parenting duties is not an easy feat, but finding a few hours once a month or every two weeks is realistically doable.
Set a date night like you would arrange to go to an important event. Surprises are great, but the last thing you want is your to say she's too tired to go out because she did extra work at her job.
1. Recreate your first date
One of the most romantic things for a woman is a man who remembers details about their relationship. Recreating your first date will bring back memories why she decided to make the string of choices that eventually led to her marrying you.
If you can remember the exact date it happened and do it on the same day, it would have twice the effect.
2. Bring her somewhere she always wanted to go
A lot of women always joke about wanting to do something, taste a particular food, experience a particular event, or visit a particular place, and mention it as a joke or in passing.
Listen when she tells a story or while watching a movie. There are lines like, "I've always wanted to try skydiving" or something like "I've always wondered how sushi tastes like." Make sure you set a reservation and tip the place prior to your arrival. VIP treatment will save time and make your wife feel special.
3. Start a hobby date
Your wife is not the only person who wishes they could have done or experienced something. There may also things you both want to learn such as baking, martial arts, or car drifting. Going together as students in a class revives the nostalgia of youth, and bring out the feelings of youthful love between you and your wife.
Romantic ideas for her at home
The best romantic ideas for her need not always be the most expensive or extravagant. Simple romantic ideas for her at home activities will have the same effect when done with the right plan and perfect execution.
1. Cook and clean the house before your wife gets home
There will be times when your wife needs to stay out late because of work or any other reason. Instead of thinking of it as a burden, it is an opportunity to show her that she married a reliable man.
Getting the kids together and helping clean up the house and then preparing a meal or a wine/tea nightcap for your wife when she gets home helps her relieve the stress of a long day.
2. Romantic ideas for her in the bedroom
There are times when you would want to make love to your wife, and simply asking for it, or just a few kisses, is enough to get it started. It's her duty to satisfy your needs in bed, but it's also a husband's duty to attend to their wife's needs. A woman is always craving for emotional bonds and attention from their loved ones.
Setting up the mood, the atmosphere, and yourself while in the bedroom will do wonders to your wife's emotional state. There are no specific ways that work with every woman so you would have to depend on your working knowledge of your own spouse. Is your wife attracted by the right music, food, alcohol, or words? It may sound simple, but it's not. You have to know how to press the right buttons and slowly build up the romance.
3. Set up a house date
Remember Netflix and Chill? It was the perfect house date when you were young and lazy. Doing the same thing again without the kids can rekindle the romance, but you have to take it a step further. Prepare her favorite snacks and give her a VIP service. Complete with massages, hand-to-mouth feeding (If she's into that), and everything else you can imagine to make her feel like a Queen.
You can even take a bath together and scrub her body. It won't cost anything, and you will both enjoy it. It's very hygienic while sensual at the same time. If you have a tub and hot water home, you can turn it into a sauna or jacuzzi.
If it's a small tub, it shouldn't be a problem, just add in some wine, cheese, and a charcuterie board then you have the perfect setting for a house date.
It doesn't take much to think about romantic ideas for her. It just needs a bit of imagination, creativity, and lots of love. Romancing your wife should not be a chore. It is something any husband would do to the person they love. Think of it as rewarding someone who takes the time to take care of you, your house, your kids, and your dog. It's an investment to inspire them to do a better job.
There are other perks to romancing your wife. Long term benefits aside, it makes her happy. Romantic ideas for her add spice to your life as a whole. Everything you do for your wife reflects on your life and will have a return on investment hundred folds.
Share this article on
Want to have a happier, healthier marriage?
If you feel disconnected or frustrated about the state of your marriage but want to avoid separation and/or divorce, the marriage.com course meant for married couples is an excellent resource to help you overcome the most challenging aspects of being married.
More On This Topic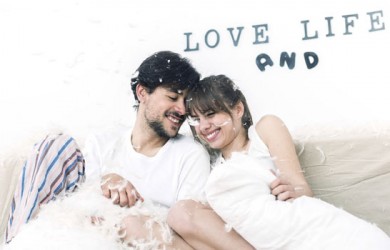 You May Also Like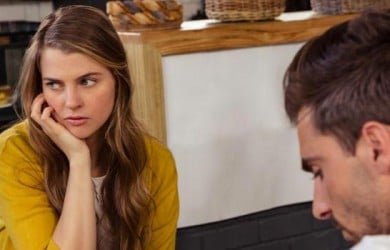 Popular Topics On Married Life