Do Men Prefer a Bromance More Than a Romantic Relationship?
An interesting study on bromances was carried out by at the University of Winchester, UK.
The same study has discovered that university students who have experienced a bromance and a romantic relationship, actually gain as much if not more satisfaction from a bromance than they get from a romantic relationship.
The study revealed that the participants considered a bromance to be similar to a romance with a woman but without the sexual element.
Bromances according to this study are said to include-
Hugs, and even friendly kisses (not to be considered sexual).

Discussing personal and private matters with their bromance partner.

Emotional expression.

Disclosing personal matters

Vulnerability

Being open to and experiencing feelings of trust and love
It was reported in the study that participants said things about the bromance partner such as; 'they are like a guy girlfriend' or 'we are basically like a couple.'
This study was surprising, mostly due to the seemingly un-natural and heavily stigmatized male behavior of physical intimacy amongst two men.
Quotes such as "I think most guys in bromances cuddle … It's not a sexual thing, either. It shows you care" are an example of such surprising findings in the study.
But, what is it about bromances that the participants in this study enjoyed so much? Can we learn anything from this that we might be able to take into our future relationships?
Well, here's what we have learned from a man's bromance relationship, about what men want:
Stay safe from judgments
One participant in the study said that a girlfriend judges you, however when you are in a bromance, your bromance partner will never judge you. The men involved with the study claimed that in a bromance they don't feel like they have to 'perform.'
Whereas in a relationship with a girlfriend they do feel as though they have to perform and were often concerned about putting their foot in it and saying the wrong thing.
They don't feel as though they can behave naturally with a girlfriend.
Disclose secrets fearlessly
Men in a bromance felt better about disclosing their secrets to their bromance partner than they did to their girlfriends. This is possible only because men didn't feel judged, or worried that they will say the wrong thing.
Also, they didn't have to worry about their girlfriends.
Honesty is a myth
Men felt that they couldn't be honest with a girlfriend.
They admitted to saying what they needed to say to keep the peace or to get sex. They also admitted to lying to avoid inevitable arguments.
What can we learn from the issues that a bromance relationship highlights in a romantic relationship?
There seems to be a profound lack of trust between male and females in relationships.
Not in the usual way that we commonly experience in a relationship but in how we open up and relate to each other from the offset.
It's as though women don't trust men or don't understand that they are different emotionally and vice versa.
So when a man doesn't demonstrate that they care in the way that the female needs to have this confirmed they will start to question the behavioral patterns of their partners.
In particular, they'll start to feel insecure about whether their partner loves and is still committed to them.
Some of this lack of trust or need for non-verbal confirmation will be down to misguided expectations on men and relationships, often caused by societal patterns and expectations.
Food for thought – how society may have influenced this problem?
Females, in particular, are often treated as special and delicate. They grow up expecting the same from their partners. Princess culture supports this notion.
Men also grow up around the notion of 'delicate women.' They probably feel unsure about how to relate to a girl properly because they are treating them as delicate and fragile.
This means they cannot be themselves with them as much as they can with a friend.
Men are naturally programmed to sow their seed.
Females have to be wary of this before they are ready to settle down.
However, culture promotes sexual activity and promiscuity. You can be sure that women often trust the guy with the wrong intentions.
There is a lack of education around how to handle this situation as a female and as a male.
Men and women as a majority just don't understand each other.
Unless you have grown up amongst the opposite sex, have learned to understand the opposite sex through experience, or your parents understood the importance of teaching their children how to relate to the opposite sex, you don't know how to relate to each other.
You will probably resort to societal teachings to learn (which causes a lack of trust and understanding because it's so distorted and misaligned with what we really need).
How can we fix this problem?
We can work on our self-awareness and assess how we relate to men and vice versa. We can also start to learn how to relate appropriately in a way that promotes trust.
Lessons for men
Men will require more restraint sexually and more respect toward women so that they can feel that they can trust you.
Lessons for women
Women, on the other hand, need to drop the diva or princess mentality and provocative behavior and approach the relationship in a balanced way.
It's also important to realize that men don't communicate in the way that you anticipate so you are probably misreading the signs.
Do not assume or accuse
Instead of assuming that a man is thinking or doing what you think they are doing, change the narrative.
Further, stop accusing your male partner or something. Instead, ask them what that non-verbal communication you just witnessed meant.
Say 'you have a look on your face that I'm trying to read, but I don't understand, what caused you to pull that expression? I'm just asking so that I can understand you better.
And for men, well you probably need to realize that women are always protecting their environment, they want to know that you are ok and that they are ok with you its a natural behavior.
So helping your female partner to understand you without feeling edgy when they ask questions such as the one described above will do more to appease your female partner than you will realize.
Limitations of the study
This study is definitely insightful and highlights some home truths that we could all benefit from learning.
However, it is important to acknowledge that the study included only 30 men, all of the same or similar age and in the same location. There is no guarantee that it reflects the whole of the population and all relationships and bromances worldwide.
Although something tells me, at least in the western world that we might be able to relate to these issues.
Hopefully, these studies will continue, and we will learn more about how we can improve relations between males and females as a result.
Share this article on
Want to have a happier, healthier marriage?
If you feel disconnected or frustrated about the state of your marriage but want to avoid separation and/or divorce, the marriage.com course meant for married couples is an excellent resource to help you overcome the most challenging aspects of being married.
Learn More On This Topic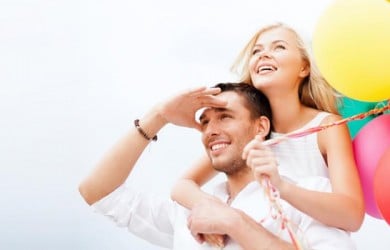 You May Also Like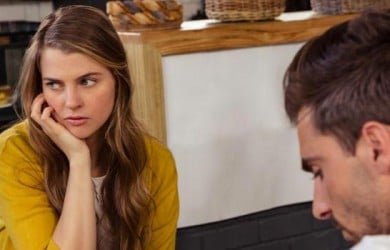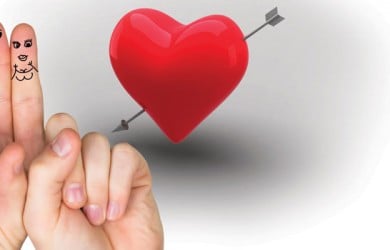 Popular Topics On Married Life