What Is Compersion?10 Ways to Achieve It
What would you do if you saw your once-partner snuggling up to someone else, and loving it? Feel the sear of the green-eyed monster rip through your gut. Or would you lean back and watch them with a smile on your face and wish warm feelings of happiness for them?
That basically describes what is compersion.
What is compersion?
Compersion is a fairly new word. It came about in the early 1990s by the Kerista community. They were a polyamorous group that believed that with compersion, instead of experiencing feelings of jealousy, you would rather show joy in the love that others share among themselves.
To help anyone to understand the compersion meaning, it is often termed as being the "opposite of jealousy."
Compersion is the feeling of joy or happiness that one experiences when their romantic partner engages in a relationship or activity with someone else. It is often associated with the concept of ethical non-monogamy and the idea that one's partner's happiness is a source of personal fulfillment.
It is possible, though, that you can feel both compersion and jealousy at the same time. It is also possible that if you practice compersion in monogamy, you can still cultivate feelings of compersion. Compersion psychology will help you realize the importance of compersion in your relationships.
10 ways to build and achieve compersion
Compersion is the feeling of joy and happiness one experiences when their partner finds happiness with someone else. Here are 10 ways to build and achieve compersion.
1. Acknowledge your jealousy
If you want to nurture compersion, you will have to acknowledge that you experience jealousy. Don't feel ashamed of being jealous and suppressing it. Rather acknowledge it and don't judge it as being a bad feeling.
Related Reading: 

15 Signs of Jealousy in a Relationship
2. Practice with non-romantic relationships
That's a good idea. Society always believes jealousy is part of romantic behavior. But you can start with your family.
Learn to feel compersion when a family member has wonderful joyous news. Feel excited and happy for them. When you feel warm feelings for something your friend achieved and not jealousy; that is compersion.
3. Notice the bodily sensations of compersion
When you are experiencing compersion for someone else, you might feel the warmth rising up in your chest. You might experience a relaxed feeling in your belly.
You won't feel that tightness in your neck and shoulders from jealousy and stress. You will start to recognize the early signals of joy and pleasure and tap into them in the future when you are faced with jealousy.
4. Learn what compersion is and how it can co-exist with jealousy
You might argue that compersion is known as the opposite of being jealous.
But you can feel both jealousy and compersion at the same time. When you see your partner is involved with someone else, you should try to view them with compersion; allow feelings of warmth rather than jealousy to fill you.
You might find your ex-partner so pleasantly surprised at your reaction that he might even want to get back with you!
Related Reading: 

What Is Really Behind Jealousy in a Relationship
5. Cultivate gratitude
If you focus on things others have and what you don't have, you are likely to be unhappy. Rather turn your thoughts on good things going on in your life, even if you do sometimes take them for granted.
If you can read and you have a roof over your head at night, you are better off than millions of others in the world. Cultivating gratitude for what you have every day. It will make a huge difference in realizing what is compersion.
Check out these affirmations to strengthen your relationship with your partner:
6. Let go of all the society-informed ideas about the way relationships need to be
We read so much about relationships from social media. What we read can be pretty toxic. Often what we read about and watch amongst people we know is played out in real life. It's time to no longer conform to what is expected of you in a relationship.
Just simply enjoy your own relationship that feels right and wonderful for you. Don't allow yourself to follow someone else's script of how you should behave. Don't let them tell you that there is something abnormal about you if you are not following the crowd.
7. Keeping communication open
The compersion definition is just the opposite of jealousy. Tell your partner about how you are feeling. When you start to feel jealousy creeping up, welcome it. But figure out how and why it crept in. Realize that is usually an unrooted fear.
But relationship counseling can help you both to talk these feelings through where you can discuss your feelings in front of your partner and an expert counselor.
This will help you to find out what his feelings are on compersion sexually and as far as jealousy goes dealing with this. Have regular check-ins with each other where you talk about your feelings.
8. Recognize the energy of a new relationship
A new relationship can bring with it that warm-and-fuzzy, tingly sensation. But sometimes, when you see those same feelings exhibited by your partner toward someone else, it can be rather challenging to accept. But remember that you will also likely be at the receiving end of those wonderful sensations again yourself.
Don't let your jealousy sweep away the positive. Allow yourself to realize what your partner and his partner are feeling and what wonderful feelings they must be experiencing, as you have enjoyed in the past. You might suddenly feel compersion sneaking up on you, and you hardly even know!
9. Meet your partners' other partners'
In polyamorous relationships, it's a healthy concept for you to meet the other babes of your lover. You get to see the personalities and faces behind the 'talk' about them.
Remember Sister Wives on US television? There you get an insight into the world of compersion poly families. Now you might be meeting up with your lover's other partners and getting to know the faces and personalities of who they are.
Getting to know them and 'catching up' with them at times might well turn out to be healthy for your own relationship. And you might notice that some of those jealous feelings can turn into compersion!
10. Focus on self-development
Jealousy is when you are focused on and captivated by what others have, and you don't have. But instead of using all your energy on that, rather focus on your own positive self-growth. Redirect your energy.
Instead of sitting stewing with jealousy over what your partner is up to, do positive things with your own life. Why not go and work out all your jealousy at a gym and get lean and fit? Then watch the envious, and dare we say, the jealous eyes of the others?
Or learn a musical instrument. Just do something that makes you proud of your achievements and which turns your once jealousy into a positive, exciting future.
Related Reading: 

10 Stages of Relationship Development That Couples Go Through
What is compersion polyamory?
Compersion is a word that is commonly used in polyamorous communities. Polyamory compersion isn't the only form of consensual non-monogamy. Look at all the other forms as well. Don't believe that non-monogamous people never feel jealous.
One study from 2019 found that, indeed, consensually non-monogamous people do also experience jealousy. Lots of people will then ask, "Do monogamous people feel compersion then?"
One psychologist who did doctoral research on compersion and jealousy, Joli Hamilton, says monogamous people might not feel compersion. But she adds that "I have found many monogamous people can identify compersion once they know how to name it."
Can monogamous people feel compersion?
"Compersion" originated in the polyamorous community. Joli Hamilton says that she has found a lot of monogamous people who identify with compersion once they know how to name it, as we mentioned above.
But people want to know how a monogamous person feels compersion if their partners aren't involved with someone else. Monogamous people can show compersion for their partner's close friendships or when they achieve success at work and other positive experiences.
Why is compersion important in relationships?
To define compersion, it is a wonderful feeling to cultivate. But still, it is really unrealistic to expect to move from negative feelings of fear, jealousy, and anxiety to suddenly feelings of joy – Especially when your partner is involved with someone else.
What is compersion importance in relationships – How do you ensure important compersion in your relationships?
Feeling jealous in situations where you feel left out is all very normal and a natural human response. But the way you deal with and process your emotions is what counts. It's what will have the biggest impact on your partner and your relationships.
It is normal to struggle with feeling compersion when we were already experiencing feelings of jealousy toward our siblings when we were very young already – Or when things didn't always go our way.
Compersion is helpful in relationships because it helps you to balance feelings of jealousy and envy. Compersion is a great way to tap into the love you have for your partner because their happiness benefits you as well.
When you practice compersion, you will learn that it becomes OK, and in fact, healthy, for you and your partner to find fulfillment in things other than just each other.
The fact that you love your partner and want them to be happy is crucial when you are working through feelings of jealousy and trying to let compersion lead the way.
You could actively celebrate the successes and joys of those you care about. Resist the urge to want to compare yourself to others. Remember that comparison is the thief of joy – so remember what we said above – practice gratitude for all the good things you have.
Related Reading: 

10 Most Important Things in a Relationship
Takeaway
If you have ever been happy for someone else's happiness, you have experienced what is compersion. When it comes down to practicing compersion for a lover in a polyamorous relationship where there are other lovers, it might be a completely different ballgame.
But we have given you 10 ways to start to practice compersion successfully. Because according to a 2021 study, compersion could well be linked to greater satisfaction in your relationships, whether they are polyamorous or monogamous. That's worth it, isn't it?
Share this article on
Want to have a happier, healthier marriage?
If you feel disconnected or frustrated about the state of your marriage but want to avoid separation and/or divorce, the marriage.com course meant for married couples is an excellent resource to help you overcome the most challenging aspects of being married.
Learn More On This Topic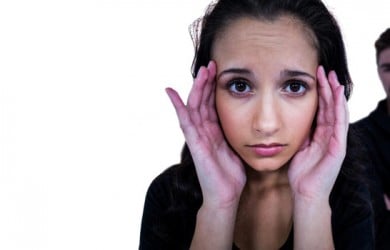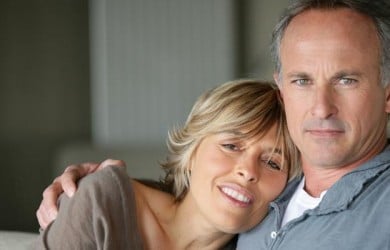 You May Also Like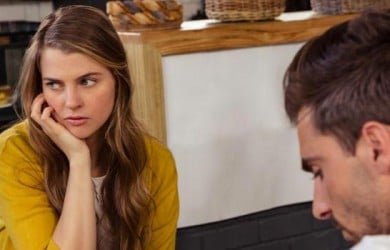 Popular Topics On Married Life