How to Tell If He Really Likes You or It's Just a Fling
When you've just started dating someone you're bound to obsess over how to tell if he really likes you or it's just passing summer love.
The problem is they might look pretty much the same in the first couple of days and weeks even months. However, this is only to an untrained eye.
There are certain signs that your relationship is love and not just lust of a brief infatuation. Here are five general guidelines on how to recognize true love when it happens to you and to feel safe fantasizing about your honeymoon.
He introduced you to his friends and family
It's not a cliché, if he cares for you and wants future with you, he will introduce you to his friends and family.
Yes, not all girls who get to know a man's mom and his best friend (even hang out with them for a while) get to be the missis. But, one thing is sure – not one girl became the wife who didn't meet her husband's significant others.
If you're not sure which one it is for you, the thing about how the introduction happened. Was it an inevitable crashing into each other in the morning, so he had to introduce you? Or you were invited to a dinner or a family get-together?
Did you meet his friends at the club where you met him as well, and never saw them again? Or did he make sure to introduce you as his new girl?
Not all affection leads to sex
At the beginning of a relationship, it's normal that you can't take your hands off of each other.
And it's also normal that you make love everywhere, all the time. But, there's a difference between lust and just lust. Every relationship starts with sexual excitement that is difficult to control.
In a loving relationship, sex isn't far from love. It's an expression of love.
This is why, if he truly likes you as something more than just a fling, he will seek affection, but not all hugs and kisses lead to sex. Partners who feel a profound connection don't need to make its climax through sex.
Sometimes just holding hands is much more exciting, or at least equally fulfilling.
He abandoned all the other prospects
This is a big one. It's normal that partners still keep their options open in the earliest days of the relationship because they might not be certain where it will lead them.
But, the moment someone is serious about another person, they shift their worldview entirely and focus on that partner alone.
This even happens on pa erception level, as studies have shown. When someone attractive walks by, a committed partner will inhibit their attention and simply not notice the person.
On the other hand, if your new boyfriend still doesn't abandon his other possibilities, chances are, you're just a passing fling. The fling that might last for months or even years, but it is not a committed partner you should pursue.
He makes plans that include you
When a man truly likes a woman, his plans will almost immediately include her. He will start talking about music concerts that they might visit together, make adjustments to his travel plans, or ask for an extra invitation to his friend's wedding.
You might even get your own drawer. Or, if you're really lucky, you might even hear him talk about your shared future directly.
On the other hand, you can get a feeling that someone isn't all that serious about you when he still makes a lot of arrangements as he used to when he was single.
It's healthy for him to make time for his buddies, but if you get only something that closely resembles a booty call, it's time to consider your other options.
He is interested in your interests
When he likes you, he wants to spend all his time with you, he wants to get to know you, and he wants to understand what makes you excited.
So, he will definitely be interested in what interests you. Not that you should be dragging him to your crafts course, but, you can share your feelings about it.
When a guy isn't that into you, he will probably want to know only when you're available to meet. You will notice that he's utterly bored when you start talking about your interests. He might interrupt you, or try to turn the conversation towards his own concerns.
In any case, there isn't a profound love without a genuine interest in everything there's to know about the other person.
Share this article on
Want to have a happier, healthier marriage?
If you feel disconnected or frustrated about the state of your marriage but want to avoid separation and/or divorce, the marriage.com course meant for married couples is an excellent resource to help you overcome the most challenging aspects of being married.
More On This Topic
You May Also Like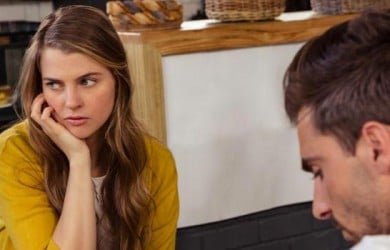 Popular Topics On Married Life