How to Make Sure He's "the One" for You
Love makes us feel so many things- happy, excited, hopeful… and, sometimes it can even be a little scary. You might feel that you have found the elusive "one" at last but past experiences may make you feel a little doubtful and you may have a hard time trusting your gut. There are so many things you can look at to get you more centered and confident when it comes to your relationship. Here are the things you should be thinking about when considering a lifelong partnership. Giving this list some thought can make the difference in figuring out what may be more fear-based decision making and what may actually be of legitimate concern.
1. Is there a personal connection?
He may be everything that everyone has told you will make the perfect partner for you for life but, do YOU feel a special connection? Chemistry is not everything but having the "right guy" that just meets all the requirements isn't everything either if he bores you to death. You need both to create a relationship that is going to last and be enjoyable over a long period of time. It is important to note that chemistry is not just a physical thing either. Does he make you laugh? Do you sincerely enjoy your time together? Do you have a deep understanding of each other?
2. How do you handle conflict together?
One of the most crucial areas to look at when deciding to seriously commit to a relationship is how you both react in times of conflict. It is easy to be more tolerant and forgiving of behavior at the beginning of a relationship than it is years down the road. Can you handle things together instead of fighting with each other? When a fight does occur, can you work through it with emotional maturity and refrain from belittling the other person? Look out for warning such as intense outbursts of anger, hurtful words, and immature reactions as these can lead to more serious issues in the future.
3. Do you share the same values?
Couples who share the same core values end up having less conflict down the road. How do you handle money? What about political and religious beliefs? Do you both want children? Consider the things that are very close to your heart and not subject to change and make sure your partner and you are on the same page. You definitely don't have to have everything in common but you do need to be aware of what could be deal-breakers for both of you.
4. What are his goals for the future, and what are yours?
Nothing is definite and the future is ever-changing but if you want a long-term relationship with someone, you need to talk about what each of you sees for that potential future. If you want a family, for example, and he is more satisfied with focusing on his career and only being with you, you might have to consider if that will ultimately be enough to sustain your relationship.
5. How does he make you feel?
Does he make you feel like you have the potential to do anything? Does he make you feel supported and loved? Is he providing a non-judgmental space for you to be completely yourself? The "one" should make you feel like you can take on the world and be not be judged or criticized when you fail. If there is a part of you that feels unsupported or uncomfortable- take that as a warning sign. If you ever feel belittled, less than, or like you are trying to be controlled- take that as a warning sign. These things are important to look at with as little bias as possible as these are the things that can lead to bigger problems down the road.
6. Is your love enough to sustain your relationship in difficult situations?
When you are in a long-term relationship you are bound to face many trials and tribulations. Is your love strong enough to sustain you through big challenges or is one person more likely to run away? Relationships take work to maintain and if one person runs away when faced with challenges it makes everything harder. Working together is extremely important as one person can not carry the weight of the entire relationship.
Take time to think about all of the points in this list. Making the decision to spend your life with someone isn't easy and that is for good reason. You deserve the best and if you feel like your partner is truly the best of the best- you may very well have found the "one"!
Share this article on
Want to have a happier, healthier marriage?
If you feel disconnected or frustrated about the state of your marriage but want to avoid separation and/or divorce, the marriage.com course meant for married couples is an excellent resource to help you overcome the most challenging aspects of being married.
Learn More On This Topic
You May Also Like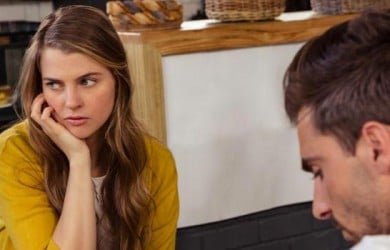 Popular Topics On Married Life