5 Examples of How to Respond to an Ex After No Contact
Whether your ex is trying to win you back, or you're trying to win back your ex, that first text you send out after no contact can be a stressful mess. Figuring out how to respond to your ex after no contact can be a process that involves much reflection, emotions, and confusion.
If your ex reached out after no contact, you're stuck wondering why they texted, what you want from them, and how you feel about them. If you're trying to think about what to text after no contact, you're probably worrying about how you want to come across or how to begin a conversation with someone you lost or drove away.
Why do exes reach out?
If your ex dumped you or cheated on you, you might be surprised that they even reached out in the first place. When they reach out, you might be in panic mode, trying to decipher hidden meanings and planning how to talk to an ex-girlfriend after no contact.
So, the big question — why do exes reach out? A few reasons could be that:
They're lonely

They miss you

They're repenting what they did

They feel guilty about their actions

They want to hook up with you

They want to give your relationship another try
These are the most common reasons why your ex broke no contact, but the only way to be sure of their intentions is to respond to their texts and have a conversation. This article will discuss 5 examples of how to respond to an ex after no contact and how best to get to the bottom of what they want from you.
Should I text my ex after no contact?
Before you start to think about what to text an ex after no contact, it would be better to get to the bottom of why you're inclined to test them in the first place. Ask yourself why you're compelled to start a conversation with them.
Here are a few self-reflection questions you can ask yourself that might help you understand your own emotions better:
Am I texting them because I'm bored?

Do I feel like I'm missing out on drama?

Am I jealous that my ex doesn't seem as hurt as I am?

Do I feel the need to get my ex's validation?

Do I feel the urge to make out with them?

Am I texting them because I can't get another date?
If you answered 'yes' to one or all of these questions, that's not a good enough reason to text your ex.
You might be inclined to start talking to them again because you feel vulnerable, hurt, and insecure. Texting them in this moment of weakness will only lead to more emotional stress and relationship issues.
5 Examples of How To Respond To An Ex After No Contact
If none of the above questions seem to be the reason you want to text them, then read on to look at 5 different ways of how to respond to your ex after no contact. These are just examples, but they can help you narrow down exactly what you want to communicate.
1. A pre-mediated response
A premeditated response is one of the best ways to answer a surprise text from your ex. Even though you might have to spend some time not responding, it can save you a lot of emotional turmoil and damage later on.
Some important things to remember when drafting a pre-mediated response are not to be impulsive, drunk-text, or be too desperate or needy. Instead of reacting to your ex's text, you need to consider all of your options and send an appropriate reaction.
If your ex texts you something like, "do you want to give our relationship another shot?" a reactionary response would be an enthusiastic "yes!" or a hasty "no."
A premeditated response, on the other hand, could look something like this: "I'm not sure yet, but maybe we can give it a shot after we talk through what went wrong the previous time. Maybe that can help us decide whether it's worth giving a second try".
Suppose you find that this pattern of breaking up, your partner texting you after a period of no contact, getting back together, and breaking up again, is happening again and again in this relationship.
In that case, studies claim this could be a sign that the two of you are just relationship cycling. This can be hard to overcome because it gets more toxic each time. In this situation, a pre-mediated response is even more effective in helping you break this addictive cycle.
2. A neutral response
A neutral response way of how to respond to an ex after no contact can look something like this:
Ex: "Hi, want to get back together?"
Neutral response: "Hi. I hope you're doing well. It's been a while since we talked. Tell me about what you've been doing in the last couple of weeks."
This neutral response doesn't set up any expectations and gives you some time to converse, feel things out, and then decide based on how you feel. It can also help you assess their internal emotions.
As they continue the conversation, assess how they're coming off as – are their texts needy? Desperate? Flirty? Casual? Or friendly? This can help you gather clues about their intentions in texting you and give you some leeway to think about your own emotions and needs.
3. A straightforward response
A straightforward response works best if you already know precisely what you want. This is the perfect response if you want to nip it in the bud and be clear to your ex about what you're willing and not willing to tolerate. This can look something like this:
Ex: "Hi, want to get back together?"
Straight-Forward Response: "Hello, Peter. I don't think we should be romantically involved again. I would not mind being friends, but nothing more than that."
This response is straight to the point, clearly communicates your expectations, needs, and frame of mind, and doesn't give your ex any room to convince you. This type of response is great when you've already made up your mind.
However, even in this response, be sure that you reflect on why you want to be friends. Research says that there are 4 reasons why people tend to want to be friends – security, convenience, civility, and lingering romantic feelings. If the last reason seems to fit you best, you should rethink your response.
4. A confession response
A confession response is ideal when your ex apologized during no contact, or you've realized that maybe you have feelings for them. This type of response might be a little too vulnerable, but confessing your true feelings and emotions can also be very freeing.
I can look something like:
Ex: "Hi, I'm sorry for all the pain I've put you through. I want to give us a second try if you're up for it."
A confession response: "Hello, Erica. Thank you for taking responsibility for your actions. I've been feeling the same way, and I have feelings for you. I think I'm willing to give it a second try."
In this response, you're being vulnerable and expressive of your feelings. This kind of reciprocity is what makes confession responses a great way to respond, especially if your ex called you during no contact to fix things.
5. A closure response
Everybody needs closure in a relationship. If this is not something you got when your relationship ended, use the opportunity when your ex keeps texting during no contact to get that closure you deserve.
This video can help you understand if you're prepared to get closure –
A closure response can look something like this:
Ex: "Hi, I've been thinking about you, and I want to get back together with you."
Closure response: "Hello. I'm sorry, but I don't think I ever want to get back with you.
I appreciate that our relationship helped me learn more about myself, but I don't see anything worth saving in our relationship. I'm trying to move on, so I think you should move on. I wish you luck in your future. Goodbye."
Drafting a closure response can be nerve-wracking or very easy- there's no in-between. But it's always a good way to end a traumatizing relationship. No one ever knows how long it takes for no contact to work, but you know you're out of that period when you've received closure.
Conclusion
Figuring out how to respond to an ex after no contact can be stressful. However, understanding where your feelings stand and what you can help craft your response. Research shows that people prefer texting over talking because it takes away the awkwardness; using this advantage to communicate your feelings clearly and get closure is an excellent way to deal with your ex.
Share this article on
Want to have a happier, healthier marriage?
If you feel disconnected or frustrated about the state of your marriage but want to avoid separation and/or divorce, the marriage.com course meant for married couples is an excellent resource to help you overcome the most challenging aspects of being married.
More On This Topic
You May Also Like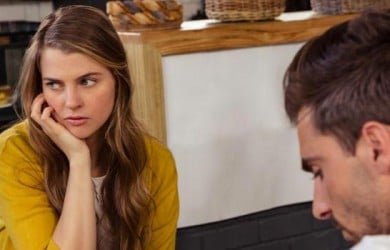 Popular Topics On Married Life