Reuniting With Your First Love After a Long Time: 10 Pro Tips
Indeed, there is no love like first love. It always has a special place in everyone's heart, and you compare all the people you get into a relationship with to your first love. You may move on, get married, or even bury your lovely past after the separation. The spark and the emotional feeling of reuniting with first love exist somewhere in the heart.
However, it does come with past baggage, and it is necessary to identify if you want to be reunited with your first love or if you miss the old days and have outgrown that phase where you would do anything to get your first love back.
Before you think about reuniting with your first love, let's explore if it is something that you want or not.
Is it ever a good idea to rekindle your first love?
Very few get a chance to reunite with the first love of their life. Your first love was the first to peep into your heart and know you when you were raw. It is pretty rare for you to cross paths with them again, out of fate, and both of you are still willing to reunite.
This may sound just like a Disney Romantic movie, but is it the right thing to do? Let's find out!
Related Reading: 

Treading Carefully: Getting Back Together After Separation
You both are different people now
Yes! they may have given you something good to remember them by, but they also gave you your first heartbreak. It doesn't matter after how many years you're meeting them, but you're not the person they knew back then. Reality and life have taken over you and have transformed you over the years. Things change, and you've evolved with time.
When you think of reuniting with your first love, you must consider this fact and take steps wisely. You two are different individuals who used to know each other. You both may have different aspirations and dreams in life now.
The present is way different than the past. So before reuniting, think properly.
Don't forget the reason for the breakup
No one looks forward to their first breakup, but things never go as planned. So, while thinking of the beautiful and memorable time you've spent together, remember the reason for the breakup.
You must analyze the reunion properly and ensure that you both are willing to grow old together this time.
Things might get a little emotional and romantic, and you may experience the spark again, but take calculative steps. You don't want to get hurt this time.
Watch this video to learn how to heal a broken heart.
Do you see some future with your first love?
Indeed! It's important to consider. If you both are thinking about reuniting, you must have a pleasant foreseeable future. Is it not another 'fling' that you both are looking for? If so, that's a bad idea. Just a fling may take you back to some good times you have spent with your first love and will emotionally torture you.
So, sit together and discuss your future with each other. See if you fit into each other's personal goals or future aspirations. If not, say goodbye with some sweet memory.
If you've decided to get back, make sure you both are committed to making it work.
Often people get excited when they see their first love. They're so engrossed in the idea of reuniting with a first love that they ignore many things, like are you both equally excited about the reunion? Some people are fortunate to get back with their first love. It doesn't happen often. If it happens to you, take a back seat and analyze everything properly.
Reuniting with your first love after a long time: 10 pro tips
It is thrilling to think about getting back to a life that you wanted in the first place with your first love, but are you ready for it. If not thought through, it could take a toll on your life. Here are some pro tips that might help you identify if you want to reunite with your past love.
1. Decide what you want
It is crucial to know if you want out of this union. Are you considering reuniting because you are curious, or are you in love with them? It would help if you analyzed how you genuinely feel about it.
Maybe it's just convenient to go back, or you want to know if the other person turned out so amazing that you will be happy with them. Anything is possible.
You are looking at a 50-50 chance of happiness or heartbreak. Before you dive deep, prioritize what you want.
Related Reading: 

How To Know What You Want in a Relationship?
2. Stop looking at the past through rose-tinted glasses
Time is the best player of all when it comes to manipulating memories. After the breakup and heartbreak, time might make you look at your first love with this idea of romance that somehow exists in your memories only.
People under the influence of these tinted glasses start to ignore the red flags that were present in their first relationship and end up thinking only about good memories. Especially the ones that were the most important part of your relationships.
So it's highly recommended that you take those glasses off and decide to evaluate everything first.
Related Reading: 

How to Let Go of the Past: 15 Simple Steps
3. Be ready for the change
You may be sweethearts back in the day and think you know everything about each other. However, please try to understand that people change with time.
It would help if you accepted that you are not the same person anymore, and you both might not be on the same page.
The change can be positive, but there is an equal chance that it might go sideways.
You should be prepared for anything regarding reuniting with your first love.
4. Spend a quality time as friends
Don't rush into things. Just because your first love is back in your life or wishes to reunite with you for something good, don't make stupid decisions and rush into things. Spend some quality time as friends. Meet and observe the person.
See if there is actually some spark, or it's just the excitement of the idea of reuniting with the first love that is driving you crazy.
The more you spend, the more you understand if this is worth a shot. You both, as mentioned above, are two different individuals now. You both have evolved and become mature. So, just getting back with the hope of finding the same person as years ago won't help you in the future.
Related Reading: 

11 Ways to Spend Some Quality Time With Your Partner
5. Know their current version
You might feel that the person is still the same as you are already familiar with them, but the truth is that change is the only constant thing.
You need to spend enough time understanding what kind of person they are now and if you resonate with their beliefs, values, and dreams.
Knowing each other without preconceived notions is better to get a clear idea of whether this reunion is a good idea.
6. Are you in a relationship already?
If you are already in a relationship and thinking of reuniting with your love, you need to think it through. Especially if you are married, this could quickly turn into a mess that can be beyond your control.
A general social survey states that 20% of men cheat compared to 12% of women. You might feel devastated when you are in a married relationship and still long to reunite with your first love.
The mere thought of experiencing the same thrill and warmth might lead you to cheat on your partner.
Also Try: 

Are We in a Relationship or Just Dating Quiz
7. Ask yourself -Can you imagine a future with them?
Getting back together, experiencing the same feelings, and reliving your beautiful past may seem so dreamy, but you might not like the same things as soon as the honeymoon period wears off.
It's necessary to be sure that you want to spend your life with them, or it's just something that happens because of the past, and you don't want to commit.
So ask yourself first if you want to get back with your first love for life or just want to feel good about an old flame.
8. Set realistic expectations
Reuniting with your first love after breaking up is so rare that it almost feels like a fairytale come true. Since it feels like that, people might end up setting expectations similar to a rom-com and hurting their emotions.
Yes, it's incredible that you are getting a second chance with your first love, but expecting it to be picture-perfect can ruin everything you have with the other person.
So, before you step into your past, don't forget to be in the present too. Keep your expectations as honest as you can.
Related Reading: 

Setting Realistic Expectations When Looking for MR. or Mrs. Right
9. Make sure you both are on the same page
It would not be very pleasant if you wanted to get back together and your first love didn't. It is best to reach out and ask them directly if they want to give it a chance or think about it before you start dreaming about the future together.
Your first love may want to be just friends with you. So it is better to enquire before you fall in love with them again.
Also Try: 

Relationship Quiz- Are You And Your Partner On The Same Page?
10. Keep your emotions in check
The intensity of the first love of your life will always be more than the others. First love happens when you are raw and innocent. You enter it without any experience and learn the most important lessons of life in it.
Getting over the first love might be the hardest thing to do.
But, what you don't know is that falling in love with the same person might be more emotionally dangerous. The amplified intensity of emotions that have been suppressed for years might find an instant release, and before you know it, it all could get more serious than you imagined.
It will be better to take your time and think about how you want to proceed.
Takeaway
If you're getting back with your first love, ensure you are both on the same page. You both agree to make it work this time, no matter what. You have to safeguard yourself emotionally; hence be sure of their intentions. Don't make any heist decisions out of excitement. It may not lead you to a happy ending.
Reuniting with first love is an amazing experience that most people wish for. However, only a few get lucky. If you're among those few lucky people who are getting a chance to be with your first love again, please consider these suggestions.
It might not always be a good and legit idea to reconsider the proposal and move forward with the decision. If you're sure things won't be bad this time, go ahead.
Share this article on
Want to have a happier, healthier marriage?
If you feel disconnected or frustrated about the state of your marriage but want to avoid separation and/or divorce, the marriage.com course meant for married couples is an excellent resource to help you overcome the most challenging aspects of being married.
You May Also Like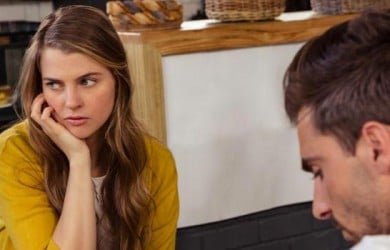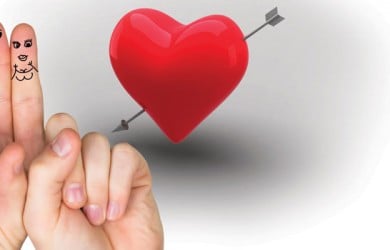 Popular Topics On Married Life