Dealing with Relationship Troubles? Is It Time to Consult a Cupid Doctor
Are you tired of being single? A heartbreak, one after another. Dealing with relationship troubles is extremely challenging and draining. Trying but just not happening? If yes, then you might need a cupid to help you in dealing with relationship troubles.
If you are serious about dating, Relationship Mdd, is the right platform to be on! Miss Date Doctor believes that finding a compatible partner, who genuinely suits our lifestyle and dating preferences, is crucial for lasting happiness.
Life is beautiful. There is so much to smile about yet we often get entangled in relationship troubles that just do not settle easily. Irrespective of your age, having a cool ride with your mate is a mirage for most of the people out there. The journey of love is often riddled with relationship troubles.
Some of the relationship troubles are
1. Break-ups
Break-up sounds so cliche. In this century, even kids during adolescence are going through break-ups.
Youngest of crowd is going through depression and survey says that the number of people searching for a therapist online has increased by 50%. Clearly dealing with break-ups is the most difficult part of dealing with relationship troubles.
From a minor tiff between lovers to some major personality clash, breakups are heartbreaking! Often times, lovers resort to seeking inspiration from relationship problems quotes.
2. Cheating
Have you been cheated on? Are you feeling that you have been lied to, disrespected, devalued?
It's time to get some help in form of relationships advice. Get a clear sense of the situation with Miss Date Doctor. Our counseling sessions will help on rebuilding trust, managing emotions causes and an overall rehabilitation of your relationship. Don't miss out on this handy help for all relationship problems and solutions.
3. Issue with ex
Despite the lyrics to Taylor Swift or Enrique songs, breakups don't always have to be permanent, and exes tend to get back together more often than anyone can imagine.
At the same time, reuniting doesn't have to be one person desperately wooing the other back in a true rom-com fashion. It takes more than the usual things to rebuild the burned bridges.
4. Depression & loneliness
It is well said that "depression" is colorblind but constantly told how colorful the world is.
Depression is a really serious issue that has been gaining the deserving attention after decades. Most people simply ignore. But ignoring the gravity of the situation and behaving as if it is all OK is not a solution.
Let your guard down and talk it out with close friends, confidants or your very own dating coach to pursue the path of absolute healing. Seek medical attention if needed.
5. Heated arguments
People in love are naturally going to have heated issues and arguments once in a while. However, being frustrated or angry all the time with your partner is destructive. Do not suffer in a toxic relationship and instead get the help at the right time.
All this may sound relatable to most of the readers. Some handled on their own while others just compromised with the life.
Herein, we are offering some handy tips to those who are still braving through
No one word "hi" messages. Don't get stuck in the small-talk stage and start off with something "meatier".''

The conversation should be more engaging and no pervertness showcasing.

Voila !! The crux before dating anyone is to know them before dating.

Often, one ends up wasting time dating someone whom they do not even know much about. All this ends up being disappointed. So do some homework such as likes, dislikes, common interests etc.

They say faith is in taking the first step when you can't see the whole staircase. Don't be paranoid about how it will go. Just go with the flow.
Don't be opposed to "Already met, swipe left? ". Sometimes the right people are already in your life, but it's just that it wasn't the right time.
Not everyone wants to end up into a serious relation on the internet, and if you are looking for something serious then let the other person know.Your e partner should know beforehand what you want out of the relationship.

If you don't know where to start the conversation, go off the interests. And even if you don't find anything on the internet, no worries. Speak your heart out, and it'll be a fun date!

Keen to know the person better!! You can propose questions in your conversation about topics that really matters to you. This would steer the conversation towards an interesting promenade.

Show utmost interest in likes and dislikes of the other person and don't dig too deep if your edarling date isn't comfortable answering.

Never means never!! Don't settle for less and never compromise for anyone as it will just make you unhappy in the end! People generally does not express what they want and end up with a wrong date which ends up in a mess!

These are some of the tips. But there is plenty you can learn about with qualified accredited dating coaches!

In the end, make the most of your life with the right person.
Share this article on
Want to have a happier, healthier marriage?
If you feel disconnected or frustrated about the state of your marriage but want to avoid separation and/or divorce, the marriage.com course meant for married couples is an excellent resource to help you overcome the most challenging aspects of being married.
More On This Topic
You May Also Like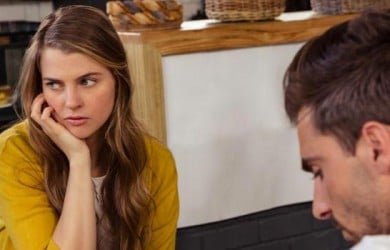 Popular Topics On Married Life