9 Revealing Things to Know About Dating a Gamer
Dating in the digital age comes with its own set of unique challenges, and one increasingly common phenomenon is dating a gamer. In a world where video games have become a prominent form of entertainment, it's not surprising that many individuals find themselves in relationships with passionate gamers.
However, like any relationship, to date, a gamer guy or girl has its ups and downs. Know the various aspects of dating a gamer and its impact on relationships, and provide some guidance for those in this dynamic.
What is dating a gamer?
Dating a gamer refers to being in a romantic relationship with someone who has a strong passion for video games.
Gamers invest a significant amount of time and energy into playing and exploring virtual worlds, and their enthusiasm for gaming often extends beyond casual gameplay. Understanding the gamer's mindset is crucial to nurturing a healthy relationship.
9 things to know about dating a gamer
Dating a gamer comes with its own unique set of dynamics. In this article, we explore nine essential things to know about dating a gamer and building a strong relationship.
1. Passion and dedication
Gamers are passionate and dedicated individuals. Their commitment to their hobbies often translates into other aspects of their lives, including relationships.
2. Quality time
Gaming is an essential part of a gamer's life, and it's important to acknowledge and respect their need for quality gaming time.
3. Communication is key
Open and honest communication is crucial in any relationship, including when dating a gamer. It's essential to express your feelings and concerns, find common ground, and set boundaries that work for both partners.
Analyzing how individuals express their thoughts, emotions, and desires to their partners, this study concludes that communication plays a role in relationship satisfaction
4. Shared interests
Discovering shared interests beyond gaming can help strengthen the bond between both partners. Engaging in activities outside of gaming can foster a sense of connection and broaden the relationship's horizons.
This article beautifully explains how to align interests with your partner for a successful and long-lasting relationship.
5. Support and encouragement
Being supportive of your gamer partner's passion is vital. Encouraging their achievements and understanding their setbacks helps create a positive and nurturing environment.
6. Mutual respect
Respect is a two-way street. Both partners should respect each other's interests, whether it's gaming or other hobbies. Respecting each other's boundaries and personal space is crucial for a healthy relationship.
7. Balancing priorities
Dating for gamers can be complicated as it puts pressure on them to divide their time properly.
Balancing personal time, gaming, and spending quality time together can be challenging. Finding a middle ground and compromising on schedules is key to maintaining a healthy balance.
8. Patience and flexibility
Gaming sessions can sometimes last longer than expected. Being patient and understanding when plans change or are postponed due to gaming commitments is important for a harmonious relationship.
9. Gaming as a shared activity
Participating in gaming sessions together can be an enjoyable way to bond and gain a better understanding of your partner's interests. It can also provide an opportunity for quality time spent together.
Impact of "dating a gamer" on relationships
Dating a gamer can have a profound impact on relationships, both positive and negative. But there are many reasons to date a gamer guy or a girl.
On the one hand, gamer dating can foster a sense of understanding and acceptance of one another's hobbies and passions. One of the great things about dating a gamer is that it can also provide opportunities for shared experiences and quality time together.
On the other hand, the immersive nature of gaming can sometimes create a sense of detachment or neglect, leading to strained relationships if not managed effectively.
Some commonly asked questions
Curious about gamer daters? In this section, we address frequently asked questions to help you understand the joys and challenges of relationships with gamers.
Is it good to date a gamer?
The answer to this question ultimately depends on the individuals involved. Dating a gamer can be a rewarding experience, as it allows partners to explore and appreciate each other's unique interests.
However, it's crucial to maintain a healthy balance and ensure that the relationship is not overshadowed by excessive gaming. Compatibility, understanding, and effective communication are key factors in determining whether dating a gamer is a positive experience.
Can video games ruin relationships?
Video games themselves do not inherently ruin relationships. However, when gaming becomes an obsession or takes precedence over important aspects of the relationship, it can have a detrimental effect.
Explore the impact of video gaming on a person's life in this thought-provoking TEDx talk by Antonius van Rooij.
Are gamers loyal in a relationship?
The notion that gamers are inherently disloyal in relationships is a misconception. Like any group of individuals, gamers come in different shapes and forms, each with their own set of values and behaviors.
While it is true that gaming can be time-consuming and immersive, it does not automatically equate to disloyalty.
In fact, many gamers are highly committed and loyal partners. Their passion for gaming does not diminish their capacity for love, trust, and dedication in a relationship.
It is important to remember that loyalty in a relationship is not determined by one's hobbies or interests but rather by the individual's character and values.
How do I deal with a gamer boyfriend?
Dealing with a gamer boyfriend requires patience, understanding, and effective communication. Here are some tips to help you understand how to date a gamer guy or girl:
Initiate an open and honest conversation about your feelings, concerns, and expectations regarding gaming. Discuss boundaries and find a compromise that works for both of you.

Discover shared activities or hobbies that can be enjoyed together. This can help foster a sense of connection and bridge the gap between gaming and other aspects of your relationship.

Allow your gamer partner to have dedicated gaming time without interruption. Recognize the importance of personal space and individual hobbies in maintaining a healthy balance.

Set aside specific time for quality bonding. This can involve activities that are not related to gaming, allowing you both to strengthen your emotional connection.

Take an interest in your partner's gaming world. Ask questions, learn about their favorite games, and show genuine curiosity. This can help you understand their passion better and create opportunities for shared experiences.

Discuss the importance of moderation and encourage your partner to find a healthy balance between gaming and other aspects of life, including the relationship.

It's essential to prioritize self-care and pursue your own interests and hobbies outside of the relationship. This can help maintain a sense of fulfillment and prevent feelings of neglect.

If you find it challenging to navigate the dynamics of dating a gamer, consider seeking support from friends, family, or even couples counseling. Professional guidance can provide valuable insights and strategies to strengthen your relationship.
In a nutshell
Dating a gamer can be a unique and fulfilling experience if approached with understanding, patience, and effective communication.
While gaming can sometimes pose challenges to a relationship, it is important to remember that a person's hobbies do not define their loyalty or commitment.
By fostering open dialogue, finding a healthy balance, and respecting each other's interests, dating a gamer can lead to a strong and enriching partnership. Ultimately, the key to a successful relationship lies in embracing each other's differences and nurturing a bond built on love, trust, and mutual respect.
Share this article on
Want to have a happier, healthier marriage?
If you feel disconnected or frustrated about the state of your marriage but want to avoid separation and/or divorce, the marriage.com course meant for married couples is an excellent resource to help you overcome the most challenging aspects of being married.
Learn More On This Topic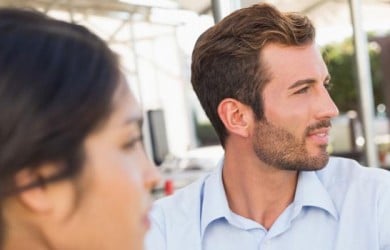 You May Also Like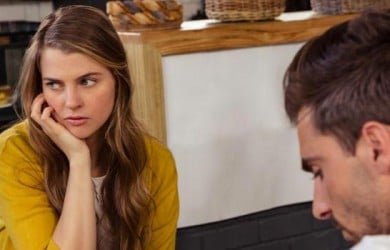 Popular Topics On Married Life