7 Key Tips to Ensure Best Relationship Compatibility
Have you ever known a couple that was just so totally in sync, so tuned in to each other's emotions and needs, so loving and respectful towards each other that you wondered if there was a formula for finding a perfect match?
There is, in fact.
There are many ways to identify the types of people that would be compatible with you and what you are seeking in a love relationship.
Let's look at some of the best ways you can go about setting yourself up for success when looking for best relationship compatibility
Examine your past relationships
Take a moment to do an honest inventory of past relationships—what you loved about them and what you disliked. You'll begin to see a pattern, a pattern that you can use as a future guide to success.
If you always chose men who withheld their emotions, maybe because that was your love model growing up, this is important information to work with.
You may want to do some therapy yourself to make sure that you are going into your next relationship (or search for a future partner) as a healthy, happy, self-actualized person so you don't end up repeating toxic behaviors.
Ask yourself if you are ready to open up to a new relationship
We are all familiar with the rebound relationship—that match, often incompatible, with someone we make just to mitigate the pain and sadness of a recent relationship ending.
Slow it down.
You are unlikely to make a good choice about your next, most-compatible partner if you are still healing from the breakup of your previous relationship.
Identify what you need in your partner in order to form an intimate bond
Making a list of desirable traits you seek in your love partner does not guarantee that you'll check off all the boxes, but it is helpful as it allows you to have an idea of what is a deal-breaker and what is a deal-maker.
If this sounds rigid to you, make three categories:"must-haves", "negotiable" and "no deal."
Here's an example of one woman's list:
Must have: A steady job that he enjoys. Good communication skills. Capable of being emotionally connected. Good sense of humor. Non-smoker.
Negotiable: Prefer a man who owns his own home. Prefer a tall man from the same cultural background as me. Should not live too far away so dating is easy. Prefer no kids from previous marriage.
No deal: Smoker. Bad history with exes. Any addictions. Unemployed or freelancer. Racist. Lazy, not into physical fitness. Too much into TV or video games. Pot-smoker. Bad attitude towards women.
Most people's lists contain three broad categories: they want warmth/a feeling of security from their partner; they want their partner to be attractive and energetic, and they look for a partner who is financially stable.
Compatible couples often end up selecting each other because they mirror the same level of warmth, attractiveness and financial resources.
When people differ too much in those three categories, the chance of long-term compatibility is lower.
Pay attention to your feelings
Ever meet someone and just "know" that you'd get along?
The next time that happens, focus on what is drawing you to them.
If it is something physical (like tall, dark and handsome) note what that is, especially if you seem to always fall for the same type. Equally important, note if there is anything emotional that gets triggered by certain people, especially negative emotions.
If you consistently feel a negative emotion around people who are too boisterous, for example, you'll want to make sure that you choose a partner who does not have that trait.
Seek someone who can meet your emotional needs
Passion and physical connection are great and certainly should exist at the beginning of a relationship, but for long-term compatibility, you'll want to select a partner who can support you when you have emotional needs, and be open to you supporting them when they need that in return.
If they can't respond to your request for emotional support, the chances of this relationship working out are low. And if you feel unwilling to support their emotional needs, don't stick around waiting for things to fail.
Get out now and seek a better match.
Have reasonable expectations
Media has done us all a great disservice, showing us models of couples who are "all you ever need", in other words, perfect people who are perfectly matched.
So we go out looking for That Person—The Perfect Mate. Guess what? That doesn't exist.
We are humans, and human relationships are imperfect by nature.
Look for getting 60% of your needs fulfilled by your partner; you take care of the other 40%. But make sure that 60% is full of kindness, respect, support and connection.
No one can, nor should they, fill you. Only you can fill yourself. But your partner should be a nice complement to who you are, so don't settle for anything less.
Just like a new mattress, test the relationship out for 90 days
When you have found someone that appears to be compatible with your relationship criteria, give it time.
90 days is a good amount of time to see what your interactions are like and see how you deal with both great times and moments of conflict.
Do you take care of each other? If, after 90 days the answer to that is "no, not enough", then you will want to end this relationship, as the likelihood of this turning out to be viable is slim to nothing. If, however, at the end of 90 days you are both happy and thriving, rejoice! This may be the best relationship compatibility that you have on the lookout for!
Share this article on
Want to have a happier, healthier marriage?
If you feel disconnected or frustrated about the state of your marriage but want to avoid separation and/or divorce, the marriage.com course meant for married couples is an excellent resource to help you overcome the most challenging aspects of being married.
Related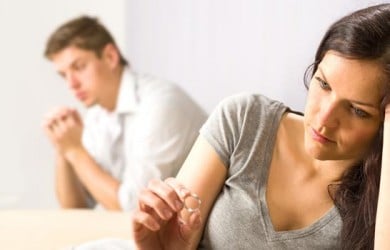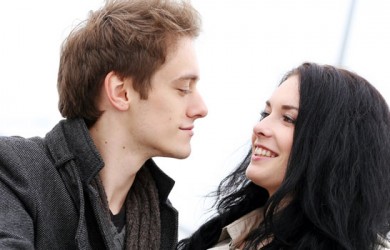 Recent