What Is the Connection Between Premarital Cohabitation & Divorce?
Imagine Sarah and John, a young couple who are deeply in love. Instead of getting married right away, they choose to live together. This is called premarital cohabitation. It means they share a home and live together like a married couple without a formal marriage commitment.
Premarital cohabitation is becoming more common nowadays. People do it because they want to know their partner better before marriage. They want to see if they can handle each other's daily habits and routines. This way, they can decide if they're truly compatible in the long run.
But this trend has sparked discussions. Some think it's a good idea because it helps couples understand each other. Others worry that it might make people take marriage less seriously.
Know the ins and outs of premarital cohabitation, looking at its advantages and disadvantages and how it changes our thoughts about marriage.
What is premarital cohabitation?
Premarital cohabitation refers to unmarried couples living together in a shared household before marriage. This arrangement allows partners to experience daily life together, understand each other's habits, and test compatibility.
It has become more common as societal norms around relationships have evolved. Couples often choose premarital cohabitation to assess their long-term compatibility and reduce the likelihood of surprises after marriage.
While some view it as a practical step towards a successful marriage, others argue it might weaken the commitment associated with marriage. This phenomenon reflects changing attitudes towards relationships, commitment, and traditional marriage structures.
Shedding light on the historical trends in cohabitation
The phenomenon of premarital cohabitation, or unmarried couples living together in a shared household, has undergone significant historical shifts. In earlier eras, society often frowned upon cohabitation due to religious and cultural beliefs emphasizing the sanctity of marriage.
People's views on living together before marriage have changed a lot in the last few decades. Back in the middle of the 1900s, it was pretty uncommon and people would often frown upon it.
Most folks thought that getting married was what couples were supposed to do, and if you decided to live together without officially tying the knot, many would see it as not quite right from a moral standpoint.
But things started to shift during the 1960s and 1970s. The feminist movement was gaining momentum, and how people saw traditional gender roles was shifting too.
As women became more independent and financially self-sufficient, living together before getting married started to be seen as a way to check if a couple was a good match before taking the marriage plunge.
The late 20th century saw a steep increase in cohabitation rates. Rising divorce rates made many cautious about marriage, and cohabitation emerged as an alternative. It allowed couples to share living expenses and explore their compatibility without the immediate pressure of marriage.
As we got into the 1990s, a lot of Western societies accepted the idea of people living together without being married. And nowadays, why folks decide to do this has also changed.
Some couples decide to live together on purpose to keep their options open in the relationship, while others see it as a step before actually getting married.
Additionally, societal attitudes towards cohabiting couples have become more favorable as traditional relationship views have shifted. However, historical trends in cohabitation also reveal regional variations and cultural influences. In some societies, cohabitation remains stigmatized due to deeply rooted cultural and religious norms.
It's crucial to recognize that while cohabitation is increasingly accepted in many parts of the world, it might still face resistance in certain communities.
Understanding the relationship between cohabitation and divorce
Research indicates a complex connection between cohabitation and divorce. Couples who cohabit before marriage often experience higher divorce rates than those who don't.
There are a bunch of reasons for this, like maybe people not feeling as strongly tied to the whole idea of getting married, or maybe how they've seen living together work out in the past. Sometimes it's about choosing to live together because they have different views on marriage.
But here's the thing: it appears that the connection between living together and ending up divorced isn't as strong as it used to be. This could be because people's thoughts about living together are changing and more people are cool with the idea.
So, yeah, there's a connection, but it's mixed up with a bunch of other stuff and it doesn't really tell us for sure if a marriage is going to work out or not.
5 factors influencing divorce rates
Divorce rates are influenced by a complex interplay of social, economic, and personal factors. The following vital factors significantly impact divorce rates, including:
1. Age at marriage
Couples who marry at a younger age are often more prone to divorce. This is partly because younger individuals might not fully develop their identities, goals, and coping skills, leading to potential conflicts as they grow and change.
2. Economic status
Financial stress is a significant contributor to divorce. Couples facing economic hardships may experience heightened tension and strain on their relationship. Financial stability can provide a sense of security and reduce the likelihood of divorce.
3. Education level
Research suggests that couples with higher levels of education tend to have lower divorce rates. Education can empower individuals to make informed decisions, communicate effectively, and constructively navigate conflicts.
4. Cohabitation before marriage
While cohabitation has become more common, it's associated with a slightly higher risk of divorce. Some couples who cohabitate may do so as a trial run for marriage, leading to a less-committed attitude toward the institution.
5. Religious and cultural background
Religious beliefs and cultural norms play a significant role in divorce rates. Societies or communities with conservative values may discourage divorce, leading couples to seek alternatives to separation even in challenging times.
What is cohabitation among seniors?
Cohabitation among seniors, often referred to as "gray cohabitation," is a growing trend where elderly individuals form unmarried partnerships and live together. This phenomenon has gained traction due to longer life expectancies, financial considerations, and a desire for companionship without marriage.
Seniors may choose cohabitation to maintain social connections, share expenses, and avoid potential legal complexities associated with marriage or remarriage. Gray cohabitation challenges traditional perceptions of relationships in later life. It raises questions about the implications for inheritance, healthcare, and family dynamics.
What is the cohabitation effect?
The cohabitation effect is complex and can be influenced by various factors. One explanation is that cohabitating couples may slide into marriage without carefully considering the implications of their commitment.
Unlike a formal marriage proposal, cohabitation can happen gradually, without a clear decision-making process. As a result, couples might find themselves married without thoroughly discussing their long-term goals and expectations.
Another perspective focuses on selection bias. Couples who choose to cohabit might have certain characteristics that make them more prone to divorce, such as lower levels of commitment to the institution of marriage. These individuals might view cohabitation as an alternative to marriage, indicating a different attitude toward commitment.
Additionally, past experiences of cohabitation can influence future relationships. If a person has cohabited with multiple partners, they might develop a mindset prioritizing individual independence over relationship commitment. This mindset could affect their approach to marriage if they choose to marry after cohabiting.
However, it's important to note that the cohabitation effect has evolved over time. While early research suggested a strong link between cohabitation and divorce, more recent studies have shown that the effect has weakened.
This shift might be due to changing societal attitudes toward cohabitation, as well as increased acceptance of non-traditional relationship paths.
Ultimately, the cohabitation effects highlight the complexities of modern relationship dynamics. It's not that cohabitation causes divorce, but rather the circumstances and attitudes surrounding cohabitation that contribute to its correlation with higher divorce rates.
What's the average duration of marriages after cohabitation?
The duration of marriages following cohabitation can vary widely. Some couples who cohabit before marriage have long and successful marriages, while others might face challenges that lead to divorce. Research suggests that couples who cohabit for longer periods before marriage might have a slightly higher chance of marital stability.
However, factors such as relationship quality, communication, commitment, and individual personalities also play significant roles in determining the longevity of marriages that follow cohabitation. It's important to note that each couple's experience is unique, and no strict rules apply to the duration of marriages after cohabitation.
Ann Margaret Carrozza, an American lawyer, and politician, weighs in on why it's essential for unmarried couples to have a cohabitation agreement in place:
Commonly asked questions
Explore commonly asked questions about cohabitation and marriage. Learn about divorce risk, cohabitation percentages, marital satisfaction, divorce timing, age effects, and the evolving relationship dynamics.
Does living together before marriage increase the risk of divorce?
Want to know why is cohabitation bad and does it have any adverse effects? Research shows one of the negative effects of cohabitation is that couples who cohabit before marriage may have a slightly higher risk of divorce, but this correlation has weakened over time.
Factors like commitment level, communication, and relationship quality also contribute to marital success.
What percentage of couples cohabitate before marriage?
Around 60-70% of couples in many Western countries cohabitate before marriage. This percentage has increased as societal norms around relationships have evolved.
How does cohabitation impact marital satisfaction?
The consequence of living together before marriage is that couples might experience initial boosts in satisfaction, but over time, the positive effects can diminish. Factors like commitment and the intention behind cohabitation can influence how it affects marital satisfaction.
How long after marrying do couples typically divorce?
The average duration before divorce varies, but commonly, divorces occur within the first 8 years of marriage. However, many couples maintain successful long-term marriages as well.
How does the age at the time of marriage influence divorce rates?
Marriage at a younger age is often associated with higher divorce rates due to factors like personal development and maturity. Couples who marry in their late 20s or older tend to have more stable marriages.
Is premarital cohabitation a good choice?
Premarital cohabitation is a complex phenomenon. While it might slightly impact divorce rates, individual commitment, communication, and relationship quality play pivotal roles in determining the success of marriages. Societal attitudes and changing dynamics shape how couples approach cohabitation and marriage, making each relationship unique in its journey.
Share this article on
Planning to get married?
Just engaged or contemplating marriage? Discover how to transition smoothly into the next phase of your relationship with Marriage.com's Pre-Marriage Course. Begin your incredible journey with this guide designed by experts and lay a strong foundation for your path of togetherness - forever!
You May Also Like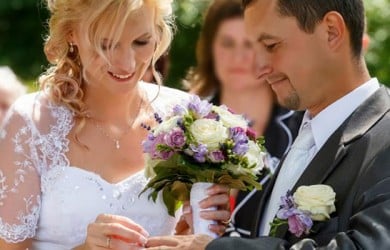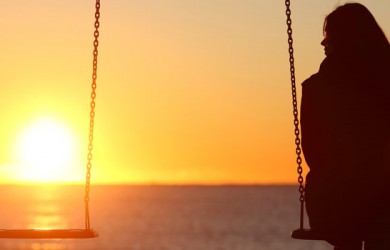 Popular Topics On Getting Married