Pre-Marital Questions to Consider Before Tying the Knot
Getting married is the climax of a healthy relationship but it is quite unfortunate that most relationships of nowadays break up before a long term commitment such as marriage.
But before venturing into long term commitments or marriage, there a few questions that should be asked and answered by you and your partner to see how compatible both of you will be eventually when you get married to one another. The success or failure of your marriage depends on how well you handle some personal issues and challenges that will emerge in the relationship.
Review these questions with your partner to know the compatibility of you and your partner
1. Are you going to have children and will you be active in the children's lives?
Before marriage, couples should honestly discuss if they want children in the marriage. How many children do they want? At what point should they have them? And how do they consider their roles as parents? Talking about birth-control methods before planning a pregnancy in a marriage is vital.
Also, questions should be asked regarding who will be active in the kids' lives. Who will be a role model for them, who will change their diapers, who will take them to the park on weekends, who will be responsible for their schooling? These questions should be asked and discussed before a marriage.
Recommended – Pre Marriage Course
Summarily, these questions should be asked:
How long should you be married before having children?

What kind of parent do you think you and your partner will be?

What is your parenting philosophy?

Will one of you stay home after having children?

What type of birth control should you use in case you and your partner want to postpone or prevent parenthood?
2. Will your partner help you out in time of need?
It's important to know how your partner feels about finances, emotions, work and whether he or she expects you to keep your resources separate or together.
Before venturing into a marriage, you have to know whether your partner is ready to face challenges and shortcomings with you or he or she will leave you to your own fate.
3. Do you like each other's parents?
As long as you and your partner present are united and love each other, having a bad relationship with your in-laws can be manageable. But if a partner is not willing to address and resolve the issue with his or her parents, it can affect the long-term health of the marriage.
4. What do you admire about each other?
Before going into marriage, you have to know what you love about your partner and what your partner loves and admires mostly about you. Get to understand the qualities, attitudes and features you admire in your partner and tell him or her the thing you love most about her.
Also, if there is any attitude or thing you don't like about your partner, let him or her know and try to resolve the conflict of interest before venturing into marriage.
5. How does your partner visualize the marriage in 10 or 15 years?
Keeping the answer to this question in mind helps couples with current conflict as they work toward their ultimate relationship goal. You have to visualize the goals that you will have attained and the ones you are going to be working towards.
This discussion is also an opportunity to raise the question of whether each partner will consider a divorce or separation if the relationship deteriorates, or whether they expect marriage to be for life.
6. Should you and your partner keep separate accounts or a joint account?
Addressing this question helps in understanding how finances will be managed in the relationship. Asking whether to keep a joint account or separate account increases your chances of joint funds or capital if you are into a business. A lot of couples hope to keep their autonomy in the financial area of their life at the same time they are building a partnership with their spouse. They may be unwilling to share finances, hobbies or friends, and this can lead to a tensed feeling of rejection. If it isn't discussed before marriage. Your partner may also have different ideas as to what "privacy" means.
7. How arguments and disagreement are to be handled in a relationship?
There is no perfect relationship; hence in every relationship, there are going to be conflict of interests, arguments and disagreements. There might be arguments on what car to get, where to get your house sited, how much to spend on shopping every week, what bank and bank account they should operate and so on. A relationship's growth is based on how differences, conflicts and arguments are dealt with.
Under this, these questions should also be discussed:
Are you going to make decisions together?

Are you both willing to face difficulties or do you try to avoid conflicts?

Do you think both of you have problems in your relationship that you need to deal with before your wedding?

How are you and your partner different?
Share this article on
Want to have a happier, healthier marriage?
If you feel disconnected or frustrated about the state of your marriage but want to avoid separation and/or divorce, the marriage.com course meant for married couples is an excellent resource to help you overcome the most challenging aspects of being married.
Related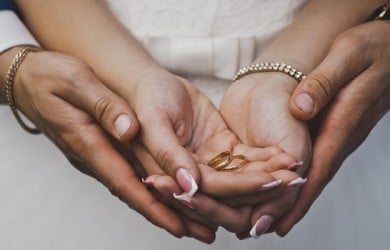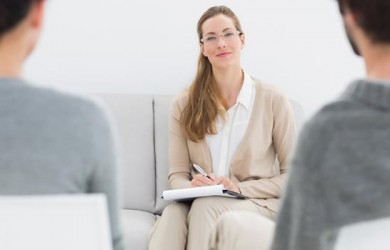 Recent