Discipline with Love — How to Talk to Kids
Being a parent is never easy. No matter if it's your first or second time, there are always new challenges to face when it comes to raising our kids. One way of effective parenting is knowing how to talk to kids and getting them to listen. We, as parents have to remember that the method on how we talk to our kids will have a very important role not just in their learning abilities but with their overall personalities.
The importance of communication
We all have to agree that as we continuously strive to teach our children how to properly behave, act, and react, we also impart knowledge to them about how they can communicate. We want a family where our children are not afraid to tell us their problems or their dreams.
We want to set an example by how we speak to them and therefore, encourage them to respond to us and to everybody for that matter, with politeness.
While there are destructive ways to talk to kids, there are also so many other ways to reach out to them with discipline that will show how much we love them.
Good communication practices for children
As parents, we'd want to know the best practices and approaches that we can use to communicate with our kids. Let's start off with the basics of healthy communication.
1. Encourage your kids to talk to you at an early age
Make them feel that you are their safe place, their best friend but also someone who they can trust. This way, even at an early age, they will feel safe to tell you what they are feeling, what bothers them and they are thinking.
2. Be there for them
Have time for your kids every day and be there to listen when they talk. Most of the time, with our busy schedules and gadgets, we tend to be with them physically but not emotionally. Never do this to your kids. Be there to listen and be there to answer if they have questions.
3. Be a sensitive parent to your kids
What does this mean? It means that you should respond to them fairly not just when they have accomplished something but even when they are angry, frustrated, embarrassed and even when they are scared.
4. Don't forget about body language and as well as the tone of their voices
Most often, a child's body language can reveal words that they might not be able to voice out.
Areas to improve on how to talk to kids
For some, this may have been a common practice but for others, the practice of how they talk to their kids can mean a lot of adjustments too. It's a brave thing that a parent wants to do this for their children. It's never too late. Here are some of the areas where you can start.
1. If you are always busy — make time
It's not impossible, in fact, if you really want to be a part of your child's life, you'll find the time. Give a few minutes of your time and check on your child. Ask about school, friends, feelings, fears and, goals.
2. If you have time, be there to talk about anything
From what it was like when you were a child, or how you rode your first bike and more. This builds trust and confidence.
3. Allow your child to vent
Children get angry, scared, and frustrated too. Let them do that but be sure that you are there to talk about it after. This gives you a better way to understand your child. It also gives your child an assurance that no matter what, you are here for them.
4. The tone of voice is also important
Be firm when you don't like what they are doing and don't give in. Using the right tone of voice gives you authority. Discipline your kids but do this with love. Explain to them why you were angry so they would understand that you're angry about the action or decision but never to the person.
5. Make sure that you give emphasis to the significance of being honest
You can do this by reassuring and supporting your child, to be honest and also by setting an example.
How to listen to your kids – give and take
When your child has started opening up to you, don't rejoice just yet. Listening is as important as learning how to talk to your kids. In fact, it's a skill that both parent and child need to understand.
1. How to talk to kids is just the beginning
Listening however is an integral part of communication. You just don't talk — you listen as well. Start with the urge to listen no matter how small the story is. Encourage your child by asking him to tell you more, to show how interested you are with his words and descriptions.
2. Never cut in when your child talking
Respect your child even if they are young, allow them to speak and be heard.
3. Don't rush your child into solving their problems on their own
Don't rush your kid into solving their own problems, this will only pressure your child and will cause them to be stressed out. Sometimes, all your children need is your presence and your love.
4. Ask them before you judge them
If there are cases where your child seems distant with other kids or has become quiet all of a sudden, approach your child and ask what happened. Don't show them that you will judge them, instead listen to what really happened.
Setting an example
How to talk to kids without making them feel that they are being scolded or being judge isn't that hard but it's definitely something that we need to get used too. If you fear that your child may become distant to you, then it's good to start this practice early.
Being able to have time for your kids and to be there for them especially in their first year of life is only ideal if we want them to grow up close to us. Discipline them but also show them that you love them.
Don't be afraid of opening yourself up to your kids fearing that they won't respect you — instead it will give you and your child a better bond because with communication and listening, nothing can go wrong.
Share this article on
Want to have a happier, healthier marriage?
If you feel disconnected or frustrated about the state of your marriage but want to avoid separation and/or divorce, the marriage.com course meant for married couples is an excellent resource to help you overcome the most challenging aspects of being married.
More On This Topic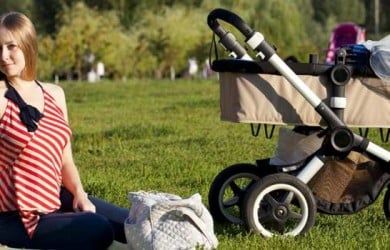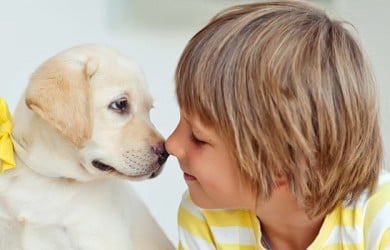 You May Also Like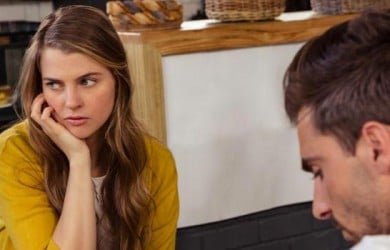 Popular Topics On Married Life