A Child Focused Approach to Separation and Co-Parenting
Knowing your custody transition options post-divorce can help in making one of the most important decisions of you and your children's lives; whether to leave a relationship that feels deeply unhealthy to you. You may have tried all possible options to save the relationship including therapy, appeasement, and denial. But that feeling of aching soul death, the living nightmare that your life seems to have become won't end.
Guilt associated with divorce
You may be certain that your relationship is over but totally terrified about the impact you're ending it will have on your children. As liberating as the thought of being on your own may be the same emotional roadblock keeps popping up" am I permanently damaging my children by doing what feels crucial to my own psychological and emotional survival".
Trying to determine whether your motivation for leaving is warranted or purely self-centered is an all-consuming, angst-driven dilemma.
You wonder if perhaps the right thing to do is to stay in the relationship, to sacrifice your sense of self for the sake of your children and tough it out.
It's natural to struggle over this issue
Relationships do require ongoing work and sacrifice. If your best efforts don't bring about a manageable, trusting and mutually supportive relationship; if you seem to be doing all the work and making all the sacrifices, then maybe it's time to move on.
You may also wrestle with why a relationship that seemed so right ended up making you emotionally, and perhaps physically, ill. The attending emotional components of these core, existential questions are varied but generally involve anxiety, guilt, and fear.
One antidote to this anxiety is to be aware of your post-separation custody options so that you can make informed decisions in your children's best interests.
Don't beat yourself up
It's natural to take responsibility for difficult, challenging things that occur in our lives. I believe we do this to feel that we have some degree of control over the crises that arise. However, there's really no use in beating yourself up for being in an untenable situation.
Many times, in life we make a relationship and other important decisions based on our family script or the childhood environment we were impacted. Relationships can feel "right" to us not because they are healthy but because they are familiar, or we are vulnerable to certain people and relationship dynamics because of what we experienced as kids.
Children can remain unscathed from divorce
As to the question of harming the kids by separating, there's no question that separating and forming two households will have a profound impact on them.
They will be forever impacted by the separation, but they will not be incapacitated or pathologically damaged as some writers have implied.
Dealing with and overcoming challenges is part of life, not a prescription for failure.
Most children of divorce adapt and form loving to both parents
They take the best from what each parent has to offer and thrive. The damage from the split is much more likely to be caused by post-divorce acrimony between the parents. Children who exhibit school and social problems post-divorce usually have been exposed to a toxic dynamic between the parents.
Parents that discuss the specifics of the divorce and family court issues with the kids do great harm and show little understanding about the need to act in their children's best interests.
When one parent abruptly moves out
In the recent past, the usual paradigm for separation has been that one parent will move out of the family home abruptly. It may take weeks or months for a custody schedule to be arrived at. In the meantime, the acrimony that exists over lack of access to the children and/or division of community property assets can escalate.
This "shock and awe" approach to a two-home arrangement can be very disruptive to the children even if they saw the separation coming.
Parents need to work on their parenting skills during separation
The current state of post-separation co-parenting in general leaves a lot to be desired in terms of creating a healthy environment for the children. In most cases, the barely suppressed acrimony between the parents is a constant presence in the children's lives.
The kids adapt using their friends and therapists as sounding boards and struggle to not blame themselves for their parents' hostility toward each other.
At the same time, the parents' preoccupation with feeling victimized trumps their ability to give the kids the attention they sorely need during this major transition.
In subsequent articles, I'll examine some common approaches to establishing a two-home custody arrangement. These will include Birdnesting as well as other more traditional methods of custody plans. Every family has different needs. There is no one size fits all way to separate. Having information regarding the benefits and potential problems involved can prevent parents from committing to actions they may later regret.
Share this article on
Want to have a happier, healthier marriage?
If you feel disconnected or frustrated about the state of your marriage but want to avoid separation and/or divorce, the marriage.com course meant for married couples is an excellent resource to help you overcome the most challenging aspects of being married.
More On This Topic
You May Also Like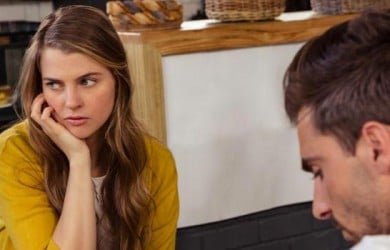 Popular Topics On Married Life