7 Tips to Connect with Your Partner After Baby
Most new mothers are barely thinking about sex and intimacy in the few weeks after birth.

Your body is battered, the recovery can last for weeks, and there is always a needy baby all over your body. The last thing on your mind is pleasure and closeness with your partner. In fact, most doctors tell women not to even have sex for the first six weeks-phew! You're in the clear.

However, right around that postpartum checkup, many partners begin asking that dreaded question – "when can we have sex again babe?".

Once you get clear from your doctor at your postpartum visit, you may be physically ready for sex but that is just a minor part.

Maybe you had a traumatic birth or a C-section and things still don't feel right. Often, you might not be able to create the time for intimacy or even want to be touched by someone at all. You may not want to cuddle or even kiss your partner.

This is normal!

Many times, when women become mothers, that role is all consuming and it takes time to find your other identities again. Add in lack of sleep, lack of consistent hygiene, and ongoing demands of the family and it can be a recipe for disaster.

Here are some tips to ease back into a regular sense of intimacy and connectedness with your partner:
1. Intimacy does not have to mean sex
It's ok to tell your partner that you want to be close but doesn't feel like sex tonight. Maybe you just want to lay next to each other and watch TV, get/give a foot rub, cuddle, hold hands, or just kiss.
That's ok, just do your best to communicate this nicely to your partner and they should be happy to oblige.
2. Discuss postpartum pain with doctor or midwife
If you continue to struggle with pain or other physical issues during sex, don't be afraid to discuss this with your doctor or midwife.
Postpartum pain shouldn't really last more than a couple months and sometimes there are larger issues at hand. For example – A badly healed episiotomy/tear, scar tissue pain, or hormonal issues causing dryness.
If something feels truly wrong, it may be and is worth a closer look. Some women have had luck seeing a female physical therapist to work on these issues.
3. Plan some time out of the house
Try to plan for some time out of the house, even just an hour or so. Grab a coffee with a friend, get your nails done, run to Target after the baby is in bed at night, and so on.
The goal is to do some typical things so you remember you're a normal woman still.
A break from the monotony of early parenting could be enough to shift things and spark an intimate mood.
4. Schedule sex
Yes, this may seem desperate and boring but the new mom phase is a unique period in life that requires a little shift of the rules.
While it might seem official and stilted, in the end, you will have made time for your partner and this little bit of prioritizing will go a long way.
Once or twice a month, in the beginning, may be sufficient, discuss this with your partner though to find out what you both expect.
5. Talk to your friends
Find out how they dealt with sex and intimacy in the postpartum period. They might have some tips. This will help you by normalizing your experience (hopefully) or giving you an incentive to work on things if you end up feeling that all your friends are doing fine except you.
Don't worry, you're still normal.
6. Try to do things that might put you in the mood
If you have the time (haha) – take a bath, watch a sexy movie or read an erotic story, think about fantasies you may have or had in the past.
Get creative!
This may be a tall order but sometimes you have to pull out all the old tricks.
7. Plan an overnight away without the baby
If you and your partner feel up to it and have the right support system in place, try to plan an overnight away without the baby.
Doing so early on has many benefits –
It introduces your baby to other caregivers that you have chosen and trust

It allows you and your partner to become comfortable leaving the baby for a night

It forces you to have some alone time with the person you love.
Maybe you will crawl into that hotel bed and just sleep the entire time but it will be worth it.
Also, if you are able to leave the baby early on, it increases the chances that you will do it again and that is the start of a beautiful and healthy parent/child/family helper relationship.
Share this article on
Want to have a happier, healthier marriage?
If you feel disconnected or frustrated about the state of your marriage but want to avoid separation and/or divorce, the marriage.com course meant for married couples is an excellent resource to help you overcome the most challenging aspects of being married.
Learn More On This Topic
You May Also Like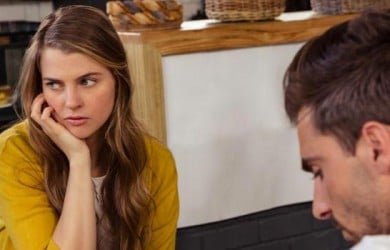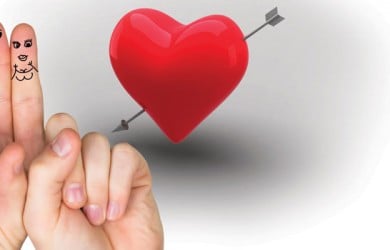 Popular Topics On Married Life