10 Reasons Every Couple Needs Time Away From the Kids
Becoming a new parent is beautiful, but babies require your constant time and attention, which can sometimes lead to your marriage taking a back seat. That's why a couple needs time away from the kids.
Newborn cuddles, cooing sounds, and not to mention that new baby smell. Becoming a parent is an honor, but let's not forget the dark side of parenting – crying, poopy diapers, and, lest we forget, sleep deprivation.
Whether you are raising newborns or teenagers, parenting is a full-time job that takes precious time away from your marriage. Here are ten reasons why a couple needs time away from the kids for their relationship to thrive.
The importance of time away from the kids
There are many reasons why couples need to spend time together, away from babies, toddlers, and teens.
The importance of alone time in a marriage is twofold. First, it allows you time to strengthen your marriage and focus on romance. Second, it allows you to reconnect with yourself.
These things are needed if you want to be the best parent and partner you can be.
Watch this video for more tips on how to keep your marriage exciting.
10 reasons a couple need time away from the kids
There are several reasons why a couple needs to spend time away from the kids. Here are 10 reasons you must know.
1. Because you've been spending time apart
Parenting, especially in the early stages, requires a lot of time focused on the baby. This is great for bonding with your little one, but you and your spouse may feel more like two ships passing in the night than passionate lovers.
This is why a couple needs time away from the kids.
The importance of quality time in a relationship is to show love to your spouse and make them your priority. Spending quality time together will allow you to lavish them with attention in ways you can't entirely do when your kids are around.
2. To reconnect emotionally
Don't fall into the trap of thinking you will resume your relationship when kids are away at college. To have a strong marriage, you need to maintain strong emotional intimacy throughout the many stages of parenthood.
Not only will emotional intimacy improve your romantic connection, but it will allow you to be vulnerable and lean on each other when you need support.
3. Because you deserve to de-stress
The importance of quality time in a relationship sometimes has nothing to do with romance and everything to do with relaxing.
Whether you're dealing with sleep regressions, toddler tantrums, or your teen's first broken heart, parenting can take its toll on you.
Carnegie Mellon University reports that couples in happy marriages carry less cortisol, the stress hormone, in their bloodstreams than divorced or single individuals.
Further studies have shown that married couples will experience greater happiness and less stress when spending time together.
Finding couple things to do without the kids (an exciting and adventurous date night or three hours of binging your favorite show with a bed full of snacks) can help reduce stress in your marriage.
4. To show your child that marriage is important
Another reason for the importance of quality time in a relationship is to teach your children that marriage should be a priority, not an afterthought.
When you devote all of your time to your little ones, they may realize that the world revolves around them. While they may not be too far off base, showing them the importance of quality time in a relationship for mom and dad is beneficial.
Related Reading: What Are the Three Biggest Priorities in a Relationship
5. It helps your marriage grow
A couple needs time away from the kids to continue tending to their relationship.
Of course, you can do this while the kids are at home, but not with the same intensity as you can when one-on-one with your spouse.
If the marriage lasts, you need to continue to grow as partners.
Making special time for yourself without the kids allows you to create new experiences and memories together that will keep you connected and thriving.
Related Reading: 6 Useful Tips on Growing Love and Intimacy in Marriage
6. To make you a better parent
Parenting is wonderful and rewarding, but it is also incredibly consuming, especially if your child is under five years old.
The Sunday mornings you used to spend sleeping in, ordering takeout, and having leisurely sex with your partner have now been replaced by early rising and family outings.
And sure, family outings are wonderful, but they don't afford time for much romance.
A couple needs time away from the kids to keep their relationship strong. Doing so brings them back into the family unit, feeling refreshed and ready to take on their parenting duties with strength and a smile.
7. It allows you to be spontaneous
The importance of quality time in a relationship is all about feeling alive. For example, dating when you have kids is not the same as dating when your first met your partner.
Back when you were two singles, you had all the time in the world to do whatever you wanted. Go out for a jazz night mid-week? Sure!
Random vacation for the weekend? Sign me up.
Stay out past 8 pm? Naturally.
But, once you have children, structure and routine become your best friend.
A couple needs time away from the kids to connect, have fun, and be as spontaneous as they desire.
8. To be intimate
The quickest way to rebuild the bond in marriage when you need a break from kids is to be intimate together.
A satisfying sexual experience with your partner fills your body with oxytocin-the love hormone.
This magical hormone increases trust, reduces stress, and promotes bonding.
9. To carve out some time for yourself
When you find couple things to do without the kids or even carve out some time for yourself without your spouse, you reconnect to the person you used to be. The one with a buzzing social life and endless exciting hobbies.
As much as you love being a parent, it's important to maintain a sense of self.
10. To remember why you love being parents
We all love our children, but the adage: "Distance makes the heart grow fonder" applies highly to making special time for yourselves without the kids.
After days on end of diaper changes and routines, a new parent can start to feel overwhelming – if not a little mundane.
Being away from your little ones and reconnecting with your partner is rejuvenating, but it also gives you the chance to miss your kids and remember how special parenthood really is.
The importance of quality time in a relationship is that you continue to learn and connect as a married couple.
10 couple things to do without kids
A couple needs time away from the kids. When kids are away, you grow your relationship by developing new hobbies and interests as partners.
Looking for couple things to do without kids? We've got you covered.
Go to a museum

See a movie together

Go for a romantic dinner somewhere that doesn't serve coloring books with the appetizers

Make love all day (or hey, at least for an entire afternoon)

Have a spa day

Go to a vineyard/do a wine tasting

Head to a comedy club

Go on a food tour

Stargaze

Take a class/learn something new together
All of these couple things to do without kids activities are designed so you and your spouse can either have fun, relax, or heighten the romance in your life.
How to keep your marriage spicy while raising kids
A couple needs time away from the kids. One study published in the Iranian Journal of Psychiatry and Behavioral Sciences reveals that one of the best ways to rebuild marriage is to be intimate together.
Research shows that marital satisfaction was significantly associated with sexual satisfaction. The more satisfactory sex a couple has, the stronger their marriage is.
What's more, sexual satisfaction predicts a stronger emotionally intimate bond between partners.
So, how can you keep the spark alive and carve out some time for yourself and your spouse to get naughty?
The simple answer is you have to make time.
Get a babysitter or bring the kids to your parents for the afternoon

Be willing to compromise about the time when you are intimate (in the mornings, during child naps, or after the kids go to sleep)

Take the occasional vacation and make it all about pleasure

Find other ways to be intimate, like holding hands and cuddling
(For other amazing tips for keeping things saucy when you need a break from kids, read the article: Top 10 Ways to Keep Your Marriage Spicy While Raising Kids)
Conclusion
Don't feel guilty for feeling like you need a break from kids.
Dating when you have kids is just as important as dating back when you first met your spouse, maybe even more so. You and your partner need to spend some time together without the kids to refresh your marriage, strengthen your bond, and be refreshed.
Find new couple things to do without kids for your date nights. This will keep your relationship feeling fun and fresh.
Don't be afraid to prioritize your spouse before your kids. Doing so will not only benefit your marriage, but you'll be a better parent for it.
Share this article on
Want to have a happier, healthier marriage?
If you feel disconnected or frustrated about the state of your marriage but want to avoid separation and/or divorce, the marriage.com course meant for married couples is an excellent resource to help you overcome the most challenging aspects of being married.
More On This Topic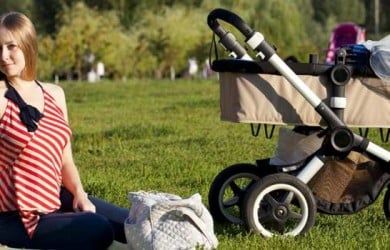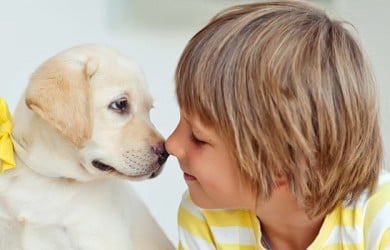 You May Also Like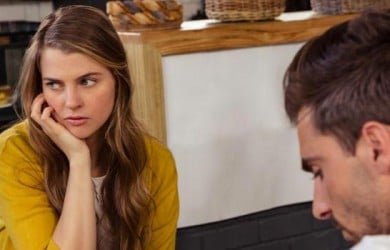 Popular Topics On Married Life