5 Tips to Resolve Conflict in Neurodivergent Relationships
Human nature is complex. This can make relationships both beautiful and challenging. No two brains are the same, and we're finally starting to appreciate the range of that difference, especially when it comes to neurodivergent relationships. A little bit of knowledge goes a long way in making those relationships successful.
Understanding neurodivergent relationships
15 to 20% of the population experience some form of neurodivergence, according to the National Cancer Institute's article on neurodiversity. Moreover, nearly 60% of Americans don't understand what it is, according to PR Newswire's study on neurodiversity.
First, let's define neurodivergent couples. Those relationships are when one or both partners are considered to not be in the typical range of brain activity. This non-medical term describes people who process information differently from the majority of people.
Although, of course, all our brains are different, with neurodivergent relationships, there are more differences. Nevertheless, differences aren't a bad thing, and understanding them builds a deeper relationship.
As the Stimpunks Foundation for neurodivergent and disabled people further explains in their article on neurodivergent, this term covers everything from autism and epilepsy to ADHD, OCD, and more.
The key takeaway is that these terms aren't about excluding people in neurodivergent relationships. On the contrary, the aim is to be more inclusive by understanding more specifically how each of us is different.
We can then tailor our language and assumptions to create neurodivergent intimacy and deeper love.
5 ways neurodivergent relationships struggle
It's hard to see other people's perspectives regardless of where you are on the typical spectrum. Dealing with neurodivergence adds another layer of complexity because we live in a world dominated by a specific definition of what normal means.
We could all do with greater understanding and compassion for each other's differences.
1. Varying needs
One of the main causes of conflict is the various ways neurodivergent people interact with the world. So, on the one hand, someone with ADHD might look vacant if the other person is talking for too long. This can make the speaker feel unheard and unvalued.
Nevertheless, ADHD and relationships can go very well together. Both partners simply need to understand what each person needs.
As this guide on ADHD and relationships further explains, one might need some validation, while the ADHD person might need more space. It all starts with understanding and communication.
2. Assumptions work differently
Some neurodivergent couples might have one of them who is autistic as another example. In that case, the other partner might assume that everyone feels and talks about emotions as they do.
It can be hard to accept that autistic people struggle to express emotions, especially if they need emotional connection. That doesn't mean that autistic people don't feel emotions. In fact, they can often hold onto them deep down for days.
So, don't assume we all handle and manage emotions in the same way.
3. Contrasting perspectives
Autism in relationships also means appreciating different viewpoints and ways of coming to a conclusion. Moreover, they tend to be highly attuned to sensory input, which means they can go into a meltdown with sensory overload.
As this article on autistic people and logical thinking further explains, autistic people tend to think with a bottom-up approach. This contrasts with many people who use a top-down style.
In short, autistic people tend to look at the details and work their way up, whereas others usually prefer to consider concepts and context before drawing conclusions. This can cause havoc in neurodivergent relationships when partners don't know this difference in thinking.
4. Non-verbal cues
People in a neurodivergent marriage have to learn how they both communicate, including the non-verbal cues that can often cause the most distress.
As well as processing sensory information differently, many neurodivergent people also struggle to read non-verbal cues. That means that communication has to be very clear with no subtext or mind-reading assumptions.
5. Communication styles
When it comes to communication and neurodivergent intimacy, there is a range of styles. Some prefer to avoid eye contact, while others need direct statements.
Others might get offended by an overly honest way of speaking and prefer to hear social pleasantries. Some people find that virtually impossible to do and, actually, very pointless.
Again, there is no right or wrong, but the conflict comes from not appreciating the differences.
5 tips for reconciling conflict in neurodivergent relationships
As you start learning the differences in how neurodivergent people think and behave, you can follow these guidelines to ease the process.
1. Explore boundaries and needs
The best starting point for people in neurodivergent relationships is to write down and share with each other all the things they struggle with. This could include sensory overload, difficulty with focus, or even what causes them to shut down.
Do your research for your particular condition and then be honest with each other. The more you open up together, the more likely you can build understanding. Furthermore, you'll be able to work out ways to support each other's struggles.
2. Practice clear communication
Neurodivergent communication is about making sure you speak clearly while stating your assumptions. It's also important to include all forms of communication. So, some people prefer writing or even drawing to express themselves.
Another point is to watch the time of day and each other's energy levels. If sensory overload is an issue, neurodivergent people can become overwhelmed towards the end of the day, which is not a good time to have deep conversations.
Similarly, with neurodivergent dating, be clear about your boundaries and what spaces you're comfortable with. For some couples, that might mean delaying sex until there is a deep level of trust because of the potential for sensory overload.
3. Take your time
The most important point in neurodivergent relationships is to remember the time-out concept. This is especially true when dealing with autism in relationships because of the potential for information overload.
Regardless, other neurodivergent people also often need time to process information. They might also be reaching their meltdown point, so it's important for both partners to watch out for those.
4. Investigate sensory differences
We've mentioned sensory overload a few times, but when it comes to neurodivergent love, sensory differences also need to be understood. For instance, some people don't like being touched, but others need to be touched.
As this Steampunk Foundation article on the 5 Neurodivergent Love Locutions explains, there are different ways for neurodivergent people to express their love.
In summary, these are info dumping, talking about their partner passionately, parallel play, or simply being together; support swapping or helping each other with tasks; deep pressure or a tight hug; and penguin pebbling or giving small gifts.
5. Reach out to professional guidance
Just like any marriage, a neurodivergent marriage might need to reach out to couples therapy for help and guidance. We still live in a world that is dominated by "normal" rules that don't teach us the tools we need, in this case.
Watch this video by actor Alan Alda who talks on Big Think about the top 3 rules for clear communication:
Some commonly asked questions
Here are the answers to some pressing questions about neurodivergent relationships that can help clear up your doubts about this:
How does neurodivergence shape love and intimacy?
Neurodivergent dating can sometimes feel frustrating. One person might come across as defensive, while the other one might appear too verbose. Those frustrations come from a lack of understanding and lead to relationship breakdown.
Instead, neurodivergent people should be clear about who they are, including their needs. It's about showing others what you offer rather than excluding yourself from relationships. With curiosity and open communication, everyone can have healthy and rewarding relationships.
How to manage varying communication styles?
Neurodivergent relationships usually come with a different love language. So, they might not express themselves with a multitude of emotional words. Instead, they might show their love through small gifts.
Neurodivergent love is a beautiful experience as long as there is open and continuous communication. This means being direct such that neither person needs to mindread.
In fact, neurodivergent communication is very similar to communication with anyone. Be curious about the differences and look for how those differences enhance your relationship and experience of the world.
Finding balance in neurodivergent relationships
Neurodivergent relationships are when one or both partners have differences in brain function that don't fit with what society considers the norm. That's not to say that there is a right or wrong, and in fact, neurodivergent people often excel in certain areas, for example, memory, creativity, and visualization.
Nevertheless, neurodivergence is often misunderstood, which leads to conflict. The first step is exploring the specific differences in each person and, therefore, what they need to feel safe and supported.
For many, this might mean turning towards couples therapy for guidance while also learning some tools and techniques. Many of us don't learn such techniques growing up, but we owe it to ourselves to get to know them so we can all build successful relationships.
No one is perfect, but we can all find the right love rhythm regardless of our differences.
Share this article on
Want to have a happier, healthier marriage?
If you feel disconnected or frustrated about the state of your marriage but want to avoid separation and/or divorce, the marriage.com course meant for married couples is an excellent resource to help you overcome the most challenging aspects of being married.
Learn More On This Topic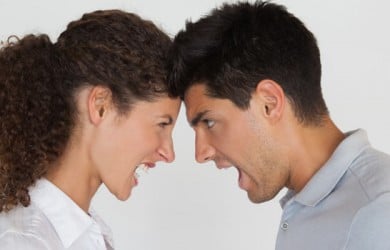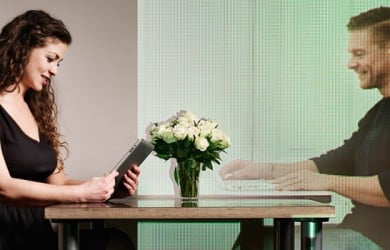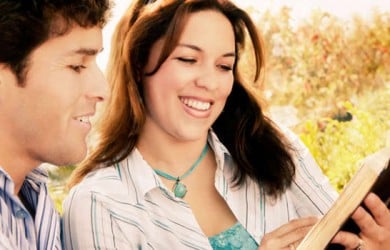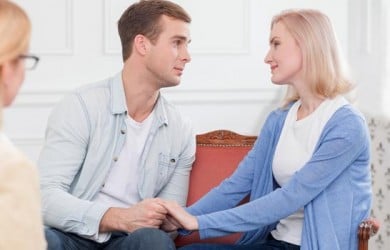 You May Also Like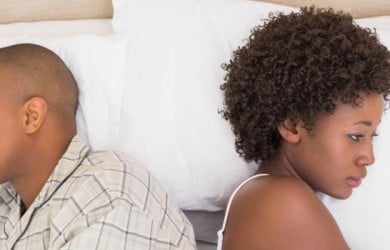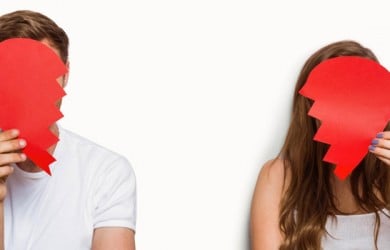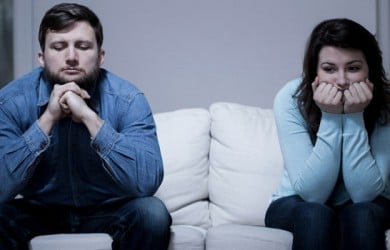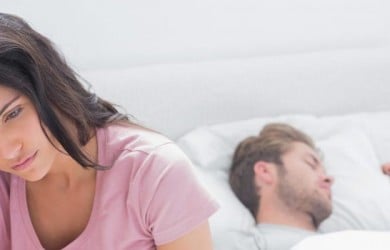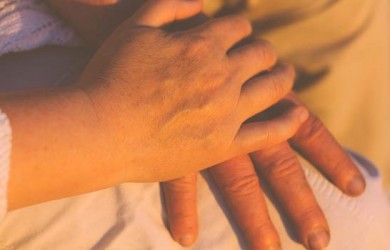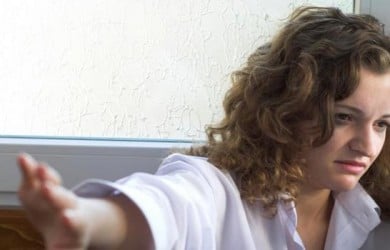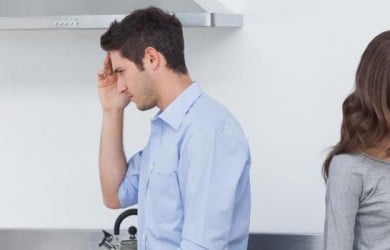 Popular Topics On Marriage Help