What Does Wear Your Heart on Your Sleeve Means & Its Importance
Have you ever heard the phrase "Wear your heart on your sleeve"? It's an idiom that dates back centuries, suggesting a display of one's emotions openly rather than keeping them hidden.
But in a world where vulnerability is often seen as a weakness, is there value in letting your emotions show?
The answer is a resounding yes. Wearing your heart on your sleeve can be one of the most authentic and courageous ways to live. It's about being genuine, connecting deeply with others, and embracing the full spectrum of human emotion.
Know the origins of this phrase and explore the compelling reasons why wearing your heart on your sleeve is not just a poetic expression but a way of life worth embracing.
The power of wearing your heart on your sleeve
The phrase "Wear your heart on your sleeve" has a rich history and a profound meaning. So, what does wearing your heart on your sleeve mean? At its core, the "Wear your heart on your sleeve meaning" implies a candid display of one's emotions rather than concealing them.
When someone says, "You wear your heart on your sleeve," they acknowledge your openness and vulnerability in expressing your true feelings.
There are several signs you wear your heart on your sleeve. These signs often manifest as a genuine reaction to situations, be it tears during a touching movie or an uncontrollable smile whe n hearing good news.
People who embody this trait are unafraid to show their emotions, regardless of the setting. They may ask, "Why do I wear my heart on my sleeve?" The answer often lies in their innate desire for authenticity and deep connections with others.
However, "What does wearing your heart on your sleeve" mean in the broader context of human interactions? It signifies courage. Being transparent is brave in a world where many are conditioned to guard their emotions.
It's a testament to one's strength and authenticity. But, like all strengths, it comes with challenges. "When you wear your heart on your sleeve," you risk getting hurt more easily as you're more exposed to the world's unpredictability.
Yet, the power of this trait lies in its ability to encourage genuine connections, build trust, and create a world where emotions are celebrated, not shunned.
4 ways to wear your heart on your sleeve to live a more fulfilling life
Wearing your heart on your sleeve can be both a blessing and a challenge. It allows for genuine connections but can also expose one to potential hurt.
However, with the right strategies, you can wear your heart on your sleeve and lead a richer, more fulfilling life. Here are ways to achieve this balance with some wear your heart on your sleeve examples:
1. Embrace vulnerability
Understanding "How to wear your heart on your sleeve" begins with accepting vulnerability. Displaying emotions isn't a sign of weakness; it reflects your authentic self. Being open encourages others to reciprocate, leading to deeper connections.
2. Set boundaries
While openness is key, knowing when to protect yourself is equally crucial. This doesn't mean learning "How to not wear your heart on your sleeve," but rather discerning when to share and hold back. Setting boundaries ensures you don't overextend emotionally and helps maintain your well-being.
3. Practice self-awareness
Being in tune with your emotions is essential. Recognize and understand your feelings, and reflect on why certain situations or people evoke strong reactions. This self-awareness can guide you in navigating emotional interactions more effectively.
4. Seek supportive communities
Surround yourself with people who appreciate and respect your emotional openness. Being in an environment where you feel safe to express yourself without judgment can be incredibly empowering and fulfilling.
Do's and don'ts of wearing your heart on your sleeve
Embracing vulnerability can be empowering yet challenging. This section offers tips for authentically expressing emotions while maintaining balance in personal and professional relationships.
Do's:
Being open with your feelings is great! Here are some tips to help you share in the best way.
Always be true to yourself and your feelings.

Understand and recognize your emotions.

Know when to share and when to hold back.

Surround yourself with understanding and empathetic individuals.

Encourage open dialogues about feelings and emotions.

Be open to others' perspectives about your emotional expressions.

Recognize the strength in showing emotions.
Don'ts:
While it's good to be open, there are some things to watch out for. Here's what to avoid.
Avoid overwhelming others with your emotions.

Don't neglect self-care or emotional health.

Avoid bottling up feelings; find healthy outlets.

Don't base your worth on others' reactions to your emotions.

Respect others' comfort levels and emotional boundaries.

Avoid getting defensive if someone doesn't understand your openness.

Always seek ways to grow emotionally and understand yourself better.
5 reasons why wearing your heart on your sleeve in relationships is important
Wearing your heart on your sleeve in relationships is not just about expressing emotions but building a foundation of trust, understanding, and mutual growth. Here's why it's necessary:
1. Deepens emotional intimacy
One of the cornerstones of a strong relationship is emotional intimacy. Wearing your heart on your sleeve allows your partner to see your true self, warts and all. This vulnerability can cultivate a deeper emotional connection.
Dr. Brené Brown, a renowned researcher on vulnerability, has emphasized that vulnerability is the birthplace of love, belonging, and joy. By being open with our emotions, we invite our partners to do the same, creating a mutual bond of trust.
2. Promotes authentic communication
Authentic communication is vital for the health of any relationship. When you wear your heart on your sleeve, you communicate your feelings, needs, and concerns honestly. This transparency can prevent misunderstandings and conflicts.
3. Builds trust
Trust is a foundational element in relationships. By openly expressing emotions, you show your partner that you trust them with your deepest feelings and insecurities. The act of faith often encourages reciprocation, further solidifying the relationship's foundation. Research has consistently shown that trust is directly correlated with relationship satisfaction.
Watch Geoffrey Setiawan, a relationship & marriage consultant, as he explains the key mindset shifts you need to make to learn how to be more vulnerable with your partner and be more vulnerable now.
4. Facilitates personal growth
Relationships often act as mirrors, reflecting our strengths and areas of growth. By wearing your heart on your sleeve, you allow your partner to know you better and get insights into your own emotional landscape. This self-awareness can be a catalyst for personal growth.
Research highlight: The Personal Growth Process (PGP) model, developed by researchers from Lund University, is based on Carl Rogers's organismic valuing process (OVP). It describes personal growth as a sociocognitive embodied process involving various mental shifts over the long term, leading to well-being and tied to one's social environment and social responsibility.
5. Enhances emotional support
Having a partner who understands and resonates with your feelings can be invaluable in times of distress. Being open with your emotions creates an environment where both partners feel safe to seek and provide emotional support.
According to a study conducted by Ong, Bergeman, Bisconti, and Wallace in 2006, emotional support plays a crucial role in coping with stress and adversities.
Commonly asked questions
Emotions can be complex. This section addresses common questions about expressing feelings and the implications of wearing one's heart on one's sleeve.
Is it good to wear your heart on your sleeve?
If we have to define "wear your heart on your sleeve," it means openly showing and expressing your emotions. While it promotes authenticity and deep connections, it can also expose one to potential hurt. However, many believe that the benefits of genuine interactions and relationships outweigh the risks.
How can I be more honest about my feelings?
Being honest about feelings starts with self-awareness. Reflect on your emotions, understand their origins, and practice expressing them in safe environments. Over time, this self-reflection and practice can lead to more genuine interactions and clearer communication.
How can I be more vulnerable in my relationships?
Vulnerability in relationships involves taking risks. Start by sharing personal stories, fears, and dreams. Listen actively to your partner and create a safe space for them to do the same. Remember, vulnerability is a two-way street that requires giving and receiving.
How can I protect myself from getting hurt when I wear my heart on my sleeve?
While being open has its merits, it's essential to set boundaries. Recognize the difference between being genuine and oversharing. Surround yourself with supportive individuals and learn to discern when to open up and when to hold back.
What are some common challenges people wear their hearts on their sleeve faces?
People who wear their hearts on their sleeves often face challenges like misinterpretations, being labeled as "too emotional," or feeling more susceptible to emotional pain. However, these challenges can be mitigated with understanding, self-awareness, and supportive environments.
In a nutshell
As the examples suggest, wearing your heart on your sleeve means being open with emotions. While it comes with challenges, it also paves the way for deeper connections, personal growth, and authentic living. This candid approach to life allows genuine and meaningful interactions with others, nurturing trust and empathy.
By embracing vulnerability, individuals can break down barriers, strengthen relationships, and better understand themselves and those around them. It's a path to authenticity that encourages personal development and a richer, more fulfilling life.
So, while it may not always be easy, the rewards of wearing your heart on your sleeve are immeasurable.
Share this article on
Want to have a happier, healthier marriage?
If you feel disconnected or frustrated about the state of your marriage but want to avoid separation and/or divorce, the marriage.com course meant for married couples is an excellent resource to help you overcome the most challenging aspects of being married.
You May Also Like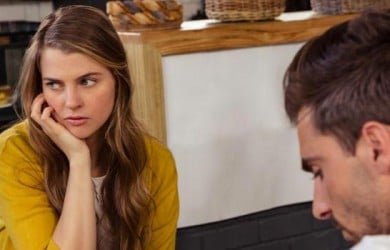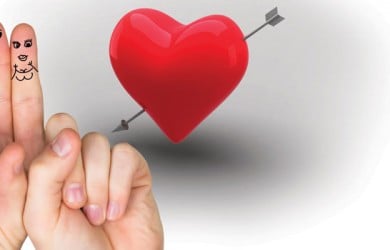 Popular Topics On Married Life