Understanding Love Maps: The Concept and Its Importance
American psychologist John Gottman believes that Love maps are the fundamental and essential element required in making a marriage work in the long run. But what exactly is a Love Map?
A love map is the knowledge you have of your partner. Once you build a love map, you will have your partner in your grasp.
However, it is not that simple. The more you know about your significant other, the richer and better the love map will be.
So what goes inside the love map and how does it work? To find this out, keep on reading.
What are love maps in a relationship?
Love maps in a relationship refer to the deep understanding and knowledge that partners have about each other's likes, dislikes, dreams, and desires. It's like having an internal GPS system that guides you toward a closer emotional connection.
Building love maps involves actively listening, asking meaningful questions, and investing time in getting to know your partner on a profound level. It enhances intimacy, strengthens the bond, and promotes long-lasting happiness.
John Gottman has elaborated on this concept in his book The Seven Principles for Making Marriage Work.
Why are love maps important?
Couples who stay with one another for the long haul are in the relationship for a reason.
The reason is not great sex, the power of will, or lack of arguments but instead is because they like each other. The reason behind this likeness is how well both partners know each other.
Without a love map it can be difficult for you to know about your partner and if you don't know them, you cannot love them.
Staying together without a love map can send a negative message; if you are not willing to take time out and know about your partner and communicate with them on a daily basis then how can you live together forever and ever?
Love maps are crucial because they foster emotional connection by deepening your understanding and knowledge of your partner. They create a strong foundation for intimacy, trust, and long-term relationship satisfaction.
Examples of love map
Love maps act as insurance for your marriage; a deep love map acts as a strong foundation for your marriage, and similarly, a weak one acts as a weak foundation.
What is a love map psychology? Couples that have a more rich love map can cope better during stressful events happening in their lives. A strong love map can strengthen the bond you have and similarly, a weak one can cause you to lose direction when things get hard in your marriage.
Before we delve into how to build a love map let's study what constitutes a love map
Mentioned below are a few love map examples in a relationship:
1. Pillow talk
The first example of love mapping! Sometimes bedroom conversations can be the perfect time for you to expand your love map. During this time both partners are vulnerable and feel connected making it the perfect time to discuss each other's life, worries, fears, and more.
2. Deep romance
The movie Before Sunrise is the perfect example of deep romance love maps. The whole movie is based on the romance of magic of getting to know your partner like nobody has ever done.
Similarly, the movie Fargo is an example of a relationship without any Love Map. This movie sends a clear message that when you know nothing about your partner then "I love you" sounds meaningless.
3. Personal goals and dreams
Understanding each other's aspirations and dreams enables you to provide support, encouragement, and motivation. By actively engaging in conversations about future plans, you show genuine interest in their growth and contribute to a fulfilling relationship.
4. Preferred love expression
Identifying and understanding your partner's love expression(such as words of affirmation, acts of service, quality time, etc.) allows you to express love and affection in ways that resonate deeply with them. It enhances emotional connection and strengthens the bond between you both.
How to build and update love maps
To build a love map, you will have to know about some common things and some uncommon things about your partner.
An example of what goes inside a love map includes:
Name two of my best friends

Name one of my hobbies

What stresses am I facing in my life

What is my favorite getaway spot

What is my ideal job

What is my favorite cuisine
Asking such love map questions will not only help you get greater insight into the lives of your partner but will also get a detailed look at your partner's world.
However, keep in mind that getting to know your partner is an ongoing process and you must keep to each other regularly; take time out with one another and catch up.
Remember the more you will know about each other the stronger the connection will be, and the more rewarding your relationship will turn out to be.
To summarize what love maps are made of; goals and dreams, fears and worries, favorite cities, holidays, food, etc. along with the major events happening in your partner's life.
To update love maps over time, prioritize open and ongoing communication. Continuously ask questions, actively listen, and show genuine interest in your partner's evolving preferences, dreams, and goals. Regularly explore new experiences together to deepen your connection and keep the love maps vibrant and up-to-date.
At the start of a relationship, it is very easy to build love maps. As time goes by it is very common that couples to start taking one another for granted and avoid updating each other's love maps or even asking one another about their day.
Stopping to care or disengagement might be the first sign of betrayal and can cause a perfect romance to die down.
The role of love maps in conflict resolution
Love maps play a crucial role in conflict resolution within relationships. When conflicts arise, having a solid foundation of understanding and knowledge about your partner allows you to navigate disagreements with empathy and clarity.
By referring to your love maps, you can identify triggers, understand each other's perspectives, and find common ground for resolution.
For example, let's say you know from your love map that your partner had a challenging experience with criticism in the past. During an argument, you can avoid triggering their past wounds by expressing your concerns in a constructive and non-critical manner.
By understanding their emotional triggers, you can approach conflict in a way that promotes understanding and prevents further harm.
Furthermore, love maps help uncover underlying needs and desires. By drawing upon your knowledge of your partner's love language or personal goals, you can find solutions that address those needs and promote relationship growth.
For instance, if you know your partner values quality time, you can suggest setting aside dedicated time to reconnect and discuss the issue at hand, strengthening your bond in the process. Love maps serve as a compass, guiding you toward resolution and a deeper connection even in the face of conflict.
Watch John Gottman himself, speaking on 'The Science of Love':

Additional questions
Love maps are a real concept that plays a vital role in relationships. Let's delve into some frequently asked questions to understand the significance and development of love maps.
Is love map a real thing?
Absolutely! Love maps are a real and valuable concept developed by renowned relationship expert John Gottman. They represent the depth of understanding and knowledge partners have about each other's inner world, creating a stronger emotional connection.
What is the goal of love maps?
The goal of love maps is to foster deeper emotional intimacy and connection between partners. By developing a detailed understanding of each other's likes, dislikes, dreams, and experiences, couples can navigate their relationship with empathy, support, and a shared sense of purpose.
How is a love map developed?
Love maps are developed through open communication, active listening, and genuine curiosity about your partner's thoughts, feelings, and experiences. Regular conversations, asking meaningful questions, and showing interest in their life journey help build a comprehensive and ever-evolving love map.
A map that leads to stronger relationships
To sum it up, why should anybody care about love maps and getting to know their partner better? Well, the answer to this is; the better you will know your partner the stronger and more solid your relationship will be.
The more you ask for the partner, the more care you will get and the more care they will feel. The more you share, the deeper your relationship bond will get, and the higher quality of your relationship will get.
Share this article on
Want to have a happier, healthier marriage?
If you feel disconnected or frustrated about the state of your marriage but want to avoid separation and/or divorce, the marriage.com course meant for married couples is an excellent resource to help you overcome the most challenging aspects of being married.
Learn More On This Topic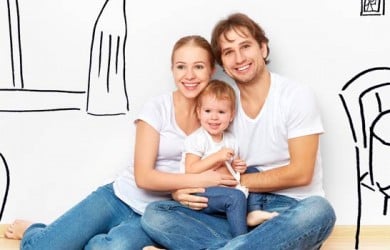 You May Also Like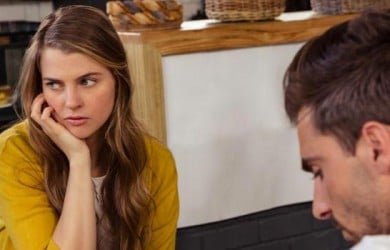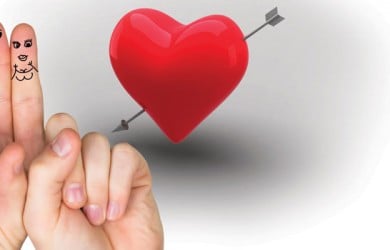 Popular Topics On Married Life