Recovering From Infidelity: Mending Your Marriage After an Affair
Infidelity is one of the top causes of divorce. Recovering from infidelity and healing a relationship after a partner steps out of the marriage is difficult. There may be a lot of sadness and anger surrounding the situation, and many may want to throw in the towel.
There are stages that a couple goes through during infidelity recovery. Whether the discovery is by accident or a spouse comes clean on cheating, it is possible to be in a better place only by deciding which direction the relationship will move rather than holding endless discussions about the past.
After some time passes and heads are cleared, some couples may try to save the marriage by addressing the issue and doing their best to move past it. With these efforts, couples can successfully recover from infidelity.
Related Reading: 

Marital Infidelity Signs That You Must Know
Defining infidelity
What is infidelity?
It can be challenging to put the finger on or draw a specific line defining a human behavior, such as infidelity, especially when it is so sensitive and subjective. Does only an emotional connection with someone else, without any physical intimacy fall under the category of cheating?
Would online relationships fall under infidelity? Having said that, couples may need to define infidelity for themselves and set rules and boundaries about what they consider cheating and acceptable.
Marital infidelity, in that way, can just be described as not following the set of rules of marriage as discussed and just the mere lack of honesty in a relationship or marriage.
How common is cheating in marriage?
Contrary to popular belief that infidelity may be a rare case in marriages, according to data in a book by Psychiatrist Dr. Scott Haltzman, about 40 percent of marriages are affected by infidelity at some point or the other.
Still, people are just too scared or embarrassed to admit it. Many people who you would not think participate in infidelity. These people include celebrities, and when cases of their infidelity come out, the public finds it too hard to believe.
Related Reading: 

Common Causes of Infidelity in Relationships
Reasons for infidelity: Why do affairs happen?
Cheating on your partner may not be correct, but one cannot deny that infidelity is common and can happen to anyone for various reasons.
Some of the common causes of infidelity and reasons why couples can drift apart and form a connection with someone else include:
Lack of fondness, affection, and care for the partner

Physical or mental health problems like disability, chronic pain, depression, etc.

Addiction issues

Other marital problems.
What percentage of marriages survive infidelity?
Infidelity can be a sensitive and challenging issue to deal with, especially in a marriage.
The book by Psychiatrist Dr. Scott Haltzman says that 4 in 10 marriages suffer the blow of infidelity, but it also says that more than half of these marriages can survive it.
According to licensed clinical psychologist Joseph Cilona, Psy.D, from Manhattan, since infidelity is a sensitive issue, it is difficult to tell how many couples decide to stay together after one of them has cheated on the other.
He, however, speculates that more and more couples are choosing to stay together and recover from infidelity than not.
Related Reading: 

Why Do People Cheat in Relationships?
Can a spouse ever forgive infidelity?
According to relationships and sex experts, getting past the affair or forgiving infidelity in a relationship or marriage may be possible, and a lot of credit for it must be given to therapy. However, they do agree that while recovering from infidelity is possible, it is not easy.
While there is no sure-shot guide to surviving infidelity in marriage, it is essential to acknowledge that the road to recovery from a cheating partner may be long, and it takes a long time to rebuild the trust that has been lost.
Can a relationship go back to normal after cheating?
Some people may think that successful relationships after cheating are impossible. There are chances for a relationship to go back to normal, even after infidelity has rocked the boat. Healing after an affair is the first step to trying to go back to everyday life and a normal relationship.
These chances of moving forward in a relationship after cheating depend on whether both partners want to give it another shot. Recovering from infidelity depends on how they chose to deal with the issue. To save a marriage after infidelity and lies, it is crucial to rebuild trust after cheating.
Infidelity recovery stages – What to do when the affair comes to light
There are different stages that a couple goes through when the issue of infidelity comes to the fore.
While deciding to give the relationship another shot or to let it go is a decision that comes much later, it is recovering from infidelity.
The recovery after cheating and being cheated on also takes some time to settle in. Things are likely to be very tough at first since it may hurt your self-esteem when your spouse cheats.
It is difficult even for the person who has cheated on their partner as they spiral into a phase of guilt, and they may turn aggressive or depressed because of it.
The first phase of recovering from infidelity is the crisis stage, where the initial shock of having a partner who has cheated on you starts to sink in. Grieving is necessary as it begins the

process of closure

.

The next phase of recovering from infidelity is where an understanding develops about the situation at hand, and you try to move past the blame. This is the time to move on from the period of anger and confusion.

The last phase of recovering from infidelity is where a decision has to be made about staying and healing from infidelity by resolving the issue or moving apart. If you decide to be together again, then this is the time to set new

rules of the relationship

.
How long does it take to recover from infidelity?
Because of the subjective and sensitive nature of the topic, there is no definite answer to how long someone would take to recover from infidelity.
Similarly, you cannot tell how long a relationship will take in recovering from infidelity.
According to licensed marriage and family therapist David Klow, it takes at least a year to recover from infidelity. It may also take up to two years to feel normal again.
Related Reading: 

How Long Does It Take to Forgive a Cheating Spouse?
How to save a relationship after cheating
Believe it or not, there may be ways to fix a marriage after infidelity has caused both partners to drift apart.
If you and your partner decide on saving your marriage after infidelity, here are some tips that can help you find your way.
Talk about the affair with your partner
No matter what the reason was for one of the spouses to cheat, recovering from infidelity may be possible if an open discussion is held about it. This conversation may be one of the hardest, but it has to be done for recovering from infidelity.
During this conversation about cheating, everything must be laid out on the table, including details about the affair, and feelings must be expressed. You may talk at first about how to help your spouse heal from your affair or to recover from infidelity by analyzing what made you drift apart.
This first talk is likely to be intense, but it is essential to keep communication as productive as possible. You should embrace your emotions and let them be known as you work towards a solution. The objective is to decide what steps to take next for recovering from infidelity.
Many relationships break down due to life changes, external pressures, or a communication breakdown. Therefore, identifying the cause of the affair is vital in recovering from infidelity and taking preventative steps in the future.
Discussing the affair openly with your partner will also allow you to see their reaction to you finding out about it and play a significant role in recovering from infidelity. Are they empathetic? Did they apologize? Do they show regret for their actions?
If they do, it's essential that you, as the betrayed partner, accept their apology. That's not to say you have to forgive them, but accepting that they are sorry for their actions should reassure you that there's hope for the relationship yet.
Related Reading: 

Things to Ask for from Your Cheating Partner 
Rebuilding trust and intimacy
As Amy Begel, a family therapist, wrote in a recent Huffington Post article, "Repairing trust can only happen in a real relationship, with well-meaning people who have been committed to each other.
"It cannot be rebuilt when the "cheater" is a serial sociopath, who has affairs and doesn't feel guilty about it, or where there is such a power imbalance that one person does not have a voice," she adds. Discussing the affair is one of the ways to rebuild trust.
It's essential to analyze the relationship yourself internally, thoroughly assessing whether the deception is a one-time thing or has the potential to happen again in the future. It's about trusting yourself, questioning the strength of your relationship rather than the strength of your sanity.
This video may help you rebuild trust in your relationship and survive infidelity.
Related Reading: 

How to Regain Trust in Your Partner After Infidelity
Once the ball is rolling, married couples dealing with infidelity must proactively work towards improving their relationship. The primary focus, in this case, is rebuilding trust and repairing the connection. To do that, behaviors and dynamics have to change.
Healing from infidelity depends on the willingness of both partners to stay together while working towards a solution. The entire process is a journey but is one worth taking. A relationship can survive infidelity just that both parties must be willing, open, and honest.
In order to rebuild a relationship, you may need to set goals for yourself and your partner. If you and your partner have decided to work out the relationship, short-term and long-term goals for both of you can help.
You can start by setting goals such as regular date nights, taking counselling sessions, and other similar ones.
Affairs are often described as addictive, with many occurring due to the deceiver receiving a lack of attention or sexual excitement in their current relationship.
As mentioned already, discussing the reason or reasons behind the affair is a vital step towards understanding why it happened in the first place. However, starting that conversation can be difficult, especially if there is a resistance to discussing it by one or both partners.
At this point, enlisting the support of relationship experts can help, with couple counseling proving to be a great way of analyzing the broken relationship. The counselors will be able to act as a mediator, guiding you through the process and helping you identify methods that can recover the relationship.
Maggie Morrow, a psychotherapist and life coach says, "Couples counseling can enable you to resolve problems effectively and build love, fun and trust back into your relationship. Even if your partner refuses to take part, it's possible to get them to respond differently by making simple changes in your behavior."
Find a relationship counselor in your area and get started with the process immediately. Wondering, how can a marriage be saved after an affair? Well! You just found the correct answer to your question.
Related Reading: 

Recovering From an Affair: Couples Therapy After Infidelity
Mistakes to avoid making when trying to heal after cheating
Even as you make an effort to heal from infidelity, some mistakes can take you back to the problem. As you try to fix your relationship with your partner and move past infidelity, know some errors you need to avoid successfully giving your relationship/marriage a fair second chance.
Not cutting ties with the affair partner
The first port of call is to make sure that the affair itself is over. When it comes to an affair, it is not just the betrayed partner who has to recover from it – the deceiver has to recover as well.
Their recovery only starts after all ties with the person they had an affair with are cut so that they can then invest their time into fixing their relationship. Getting over an affair is the first step to recovering from infidelity, both for the cheater and the partner cheated on.
When first finding out about an affair, most people react by lashing out in anger. While this is usually justified, reacting angrily doesn't help mend the relationship. Quiet admissions of "I feel so hurt" or "I don't understand" will better resonate with the betrayer and lead to faster healing.
As Erika Myers, a licensed psychotherapist, explains, "Anger is a powerful emotion, and it can mask other feelings. [It] may feel like a safer way to manage your pain, but it will slow your healing."
Likewise, becoming excessively angry at your partner can build resentment, which can also prevent recovery. As difficult as it might be, keeping your temper in check and being able to understand the reasoning behind your partner's deceit can go a long way towards mending the relationship.
Repeated stingers (i.e., comments designed to infer guilt on the betrayer) also won't help. They might make you feel better temporarily, but they won't help fix the relationship in the long run.
Do not hide from the truth
There's no hiding away from it – recovering from an affair can be a complicated thing to do. However, it's not impossible and, with the proper dedication and attitude, it can help relationships become stronger over time.
The first step to recovery comes from an in-depth discussion between both partners. Questioning why the affair happened, what it was hoping to achieve, and how it could have been prevented can help identify where and why the relationship started to dwindle.
Related Reading: 

After The Storm: Life After Infidelity
Bottom line
Affairs are often challenging to come to terms with. Whatever you do, don't just sit in silence if you've been deceived, as that can only lead to further hurt. Remember that it is possible to rebuild that trust back again, but only if you put in the time and energy.
But also remember that watering a dead plant makes little sense. Put the effort in if that is what you want, and do all you can to recover your relationship. If you feel you cannot, it may be time to let it go and move past it.
Share this article on
Want to have a happier, healthier marriage?
If you feel disconnected or frustrated about the state of your marriage but want to avoid separation and/or divorce, the marriage.com course meant for married couples is an excellent resource to help you overcome the most challenging aspects of being married.
You May Also Like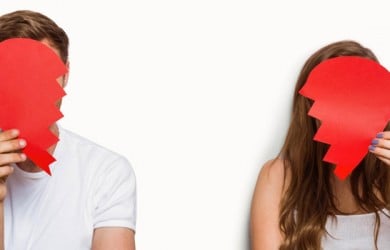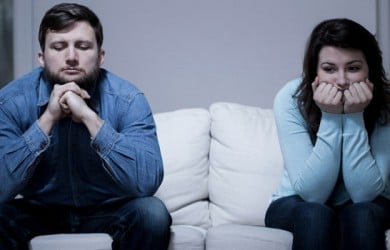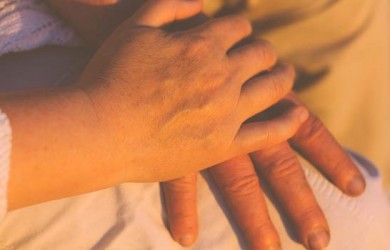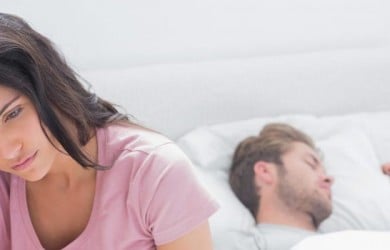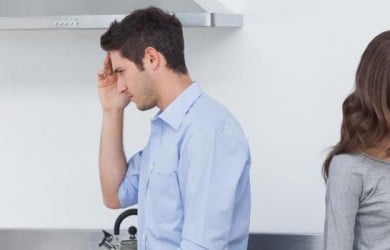 Popular Topics On Marriage Help