Is Recovery After Infidelity Possible? Yes, It Is!
Infidelity is one of the top causes of divorce. Recovering after infidelity and healing a relationship after a partner steps out of the marriage is difficult. There is a lot of sadness and anger surrounding the situation and many just want to throw in the towel.
There are several stages that a couple goes through. Whether the discovery of infidelity is by accident or a spouse comes clean on cheating, it is possible to be in a better place only by deciding which direction the relationship will move in rather than holding endless discussions about the past.
After some time passes and heads are cleared, couples often try to save the marriage by addressing the issue and doing their best to move past it. With these efforts, couples can successfully recover from infidelity.
How to get over an affair: Reasons for infidelity
While nothing can justify cheating on your partner, this is something that can happen to any couple. Some of the common reasons why couples can drift apart and form a connection with someone else include:
Lack of fondness, affection and care for the partner

Communication breakdown

Physical or mental health problems like disability, chronic pain, depression etc.

Addiction issues

Other marital problems
Infidelity recovery stages

There are different stages that a couple goes through when the issue of infidelity comes to the fore. Things are very tough at first since it hurts the spouse's self-esteem and the betrayal can make them go into a shock. It is difficult even for the person who has cheated on their partner as they spiral into a phase of guilt and they may turn aggressive or depressed because of it.
The first is the crisis stage where the initial shock of having a partner who has cheated on you starts to sink in. Grieving is necessary as it begins the process of closure.

The next phase is where an understanding develops about the situation at hand and you try to move past the blame. This is the time to move on from the period of anger and confusion.

The last phase is where a decision has to be made about staying and healing from infidelity by working on resolving the issue or moving apart. If you do decide to be together again then this is the time to set new rules of the relationship.
How to save a relationship after cheating: Discuss the issue
No matter what the reason was for one of the spouses to cheat, recovering after infidelity is possible if an open discussion is held about it.
Surviving after infidelity begins with a conversation. Once the betrayal is known, spouses have to talk about it and take the steps for affair recovery. This conversation may be one of the hardest but it has to be done for recovering from infidelity.
During this conversation about everything must be laid out on the table, including details about the affair (who, why, how long) and feelings must be expressed. You may talk at first about how to help your spouse heal from your affair or how to deal with a spouse's infidelity by analyzing what made you drift apart.
This first talk is likely to be intense but it is important to keep communication as productive as possible. You should embrace your emotions and let them be known as you work towards a solution. The objective is to decide what steps to take next for recovering after an affair.
Take action
There is a lot of advice shared for dealing with infidelity and on recovering after infidelity. The main point is to seek counseling help. In fact, infidelity counseling is one of the best things to do when you are wondering how to get over an affair or how to handle a partner who has cheated on you.
Counseling not only gives couples the opportunity to try to save their marriage but identifies the infidelity causes. When a husband or wife cheats on their spouse, it is often a result of an underlying problem like an emotional disconnect or sexual dissatisfaction.
With counseling, couples can establish trust, fix the underlying problem(s), forgive and ultimately save the marriage. The presence of a mediator puts discussions on the right track and gives each conversation more purpose to pave the path towards recovering after infidelity.
Be pro-active
Once the ball is rolling, married couples dealing with infidelity must proactively work towards improving their relationship. The primary focus in this case is rebuilding trust and repairing the connection. In order to do that, behaviors and dynamics have to change.
Healing from infidelity depends on the willingness of both partners to stay together while working towards a solution. The entire process is a journey but is one worth taking. A relationship can survive infidelity. Just that both parties must be willing, open and honest.
Share this article on
Want to have a happier, healthier marriage?
If you feel disconnected or frustrated about the state of your marriage but want to avoid separation and/or divorce, the marriage.com course meant for married couples is an excellent resource to help you overcome the most challenging aspects of being married.
Related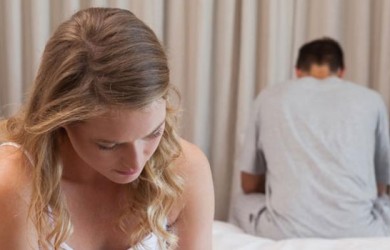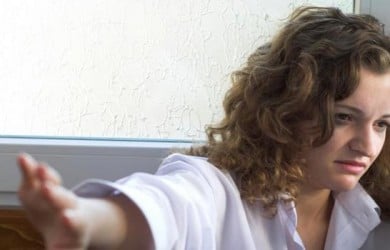 Recent