How to Forgive Your Husband for Cheating and Lying – 4 Steps to Healing
Unfortunately, many wives find themselves in a position of wondering how to forgive their husbands for cheating and lying to them. Statistics reveal that there is a lot of cheating in marriage. Approximately in one out of three marriages one or both spouses admit to such transgressions. And, even these numbers should be taken with a grain of salt, since keeping an affair secret is the top priority of all cheaters. So, it's no wonder if you found yourself trying to figure out how to get over your husband's infidelity. Here's how the healing process will go, and how you can help it.
Phase 1 – You (finally) confirm your suspicions
Whoever went through finding out about their husband's affair will confirm it – there is no such thing as "It wasn't a surprise". It's always a shock. No matter for how long you've had your suspicions, you've been making up the excuses as well. If he used to stay at work late, you worked your hardest to believe that he had the nastiest boss in the whole world.
So, when you finally confirm your fears, this cannot but come as the most profound shock in your entire life. You probably felt as if the world came apart. And yours did, indeed. Everything that you thought about your life, your family, your marriage and your future, is now put into question.
This is why it is essential for both of you, and your process of forgiving, to sit down and analyze what had happened. It will be hard for you both. For him to watch the pain that he had caused. For you to hear what made him do it. You might hear things that you don't want to think about right now. But, the sooner you understand the reasons and how it occurred, the sooner you will be able to move on to the next phase.
Phase 2– The horror of betrayal and the grieving
After you've come to understand what exactly had occurred in your marriage and outside of it, you will hit the grieving phase. You've lost something. You were robbed of your vision of your life, your husband, and your future together. Things will never be the same again. And such realization needs you to take the time to grieve.
How to get through this phase successfully, and fast? By realizing that, although you didn't ask for it, your marriage after the affair can be better. Not only does it not need to be the end of the relationship, it can transform it into something new and much stronger. Even though you might not believe it at this stage, there are many marriages that managed to thrive after the husband's infidelity.
But, for now, focus on your emotions. Don't fight them don't try to avoid or deny the pain. Don't push yourself into being strong and getting over the affair quickly. You have the right to mourn your loss, and to do it for as long as you need. Don't fear your feelings, let them run wild, so that you can recover once you've come in touch with them all.
Phase 3 – The acceptance
After you've gone through the initial shock and anger accompanying it, and after you've spent a fair amount of time grieving the loss of your marriage as you know it, it is time to grow out of these emotions. When you've both sailed out of the turmoil of the traumatic experience, you will begin to experience a calm phase of acceptance.
Acceptance doesn't, however, mean denial of the severity of what had happened. You are not expected to say it was all alright. You're not supposed to accept that being hurt and lied to is the new normal. On the contrary. It is recognizing the reasons why it happened and learn from it.
At this stage, by accepting the affair, its causes and consequences, you also accept that you're now on a new road. This road is bound to be bumpy at first, as you still get to settle in new ways. You should accept that your marriage as it was before the affair wasn't perfect. You should also learn to see through your husband's eyes. That is the only way to be able to forgive him.
Phase 4 – Rebuilding of the relationship and reconnecting with your husband
In the end, after you've accepted the reality of your relationship, and your husband's perspective (which may include your own imperfections as well), you are now on a path towards a new, stronger, transparent, and much more profound relationship. You now get to fall in love again, only with a man that you know and understand much better.
Share this article on
Want to have a happier, healthier marriage?
If you feel disconnected or frustrated about the state of your marriage but want to avoid separation and/or divorce, the marriage.com course meant for married couples is an excellent resource to help you overcome the most challenging aspects of being married.
More On This Topic
You May Also Like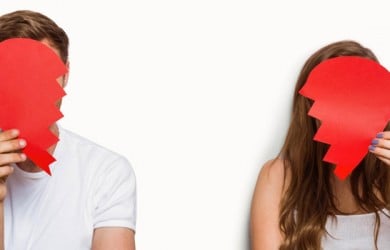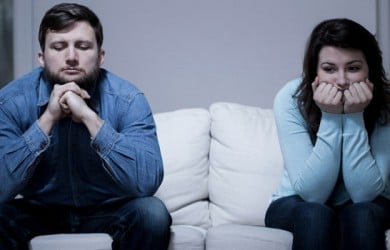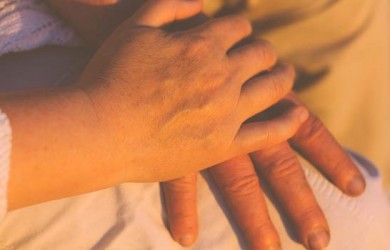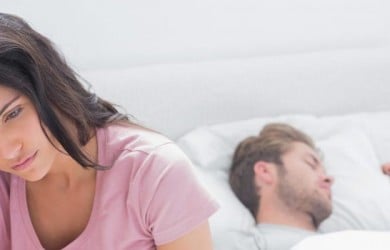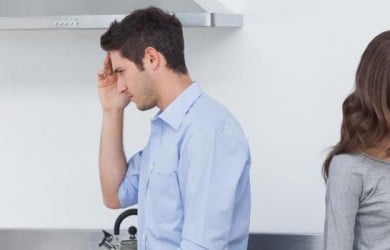 Popular Topics On Marriage Help