Wills for Married Couples: How to Make a Will With Spouse
One of the most important things you can do for your family is to have a will in place. This is the reason why many people opt for various wills for married couples.
Imagine that when you die, your assets aren't distributed to your spouse and children as you would want and that they get caught up in expensive and exhausting legal matters related to those assets. Creating a will is a way to help eliminate those issues.
A will is essentially a document that allows you to retain control over how your estate (your assets and property) is managed and distributed when you die.
This could be as simple as how funds in a bank account are split between children or how who receives the home in Florida and the one in New York.
Talking about wills and marriage
A will is a legal document that outlines what a person wants to happen to their property and assets after they pass away. Marriage can have an impact on a person's will, especially if they are married at the time of their death.
This is where wills for married couples come into the picture.
Does marriage override a will? It may.
When a person gets married, their will may need to be updated to reflect their new marital status. In some jurisdictions, getting married automatically invalidates any previous wills a person may have had unless those wills were made in contemplation of the marriage.
If a person dies without a valid will, their property will be distributed according to the laws of intestacy in their jurisdiction. These laws typically prioritize spouses and children over other relatives, but the specifics can vary depending on the jurisdiction.
Wills and pre-marriage planning
Another possibility is that you may be referring to pre-marriage planning, where a couple creates wills for married couples in anticipation of their upcoming marriage.
Married couples wills can be a good idea for a couple who wants to make sure their assets are protected and their wishes are clear in the event of one spouse's death.
Creating wills before marriage can also help avoid any confusion or disputes between family members in the event of one spouse's death. This can be especially important if one or both spouses have children from previous relationships or other complicated family situations.
''Wills for Marriage'' could refer to updating a will after getting married or creating wills as part of pre-marriage planning. However, if there's a specific context or situation you have in mind, please let me know and I'll do my best to provide more targeted information.
What happens when you don't have a valid will?
It is important to understand that if you don't have a valid will when you die, your assets will likely be subject to the laws of the state.
In other words, the state will determine who inherits what. This process of transferring the property to the rightful heirs is known as probate. The judge will appoint an administrator to serve as the executor (a person named in a will to manage your estate) of your estate.
It is also important to note the critical word "valid" when it comes to the will. If a will is deemed invalid by the court, this could trigger the same action of the court assuming control.
Laws related to wills vary from state to state; thus, it is important to seek out the direction of an attorney experienced with creating wills and estate planning or to seek out the respective laws of the state.
Drafting your own will
If you intend to draft your own will or looking for free wills for married couples, there are some common steps that should be taken:
The document should be typed or printed legibly with blue or black ink.

Create a heading "Last Will and Testament"

The first line should include your name, city, and state of residence, your date of birth, and that it is your intent to create a final will.

If you have a previous or existing will that you are replacing or revising, include a statement that you are revoking all former wills.

[If applicable] Provide the name of your spouse and the date and location of the marriage.

Provide the number and names of any living children that you have.

If you have minor children, identify who will care for them after your death. It is a good practice to provide an additional guardian for minor children in case the first chooses or is unable to act as their guardian.

Appoint someone to be the personal representative of your estate. It is a good practice to provide an additional person to act in this capacity if the first chooses or is unable to perform the function.

Create a list of all property, assets, finances, etc. that you will be giving away, to whom it will go, and any additional terms associated with the distribution. Be as specific as possible when describing the property.
For instance, provide the specific make, model, and year of an automobile. Also, clearly identify the individual to whom the distribution will be made including their full name and relationship to you.
At the bottom of the document, print your name, current city and state of residence, and date.

Create a line for your signature.

Create name, address, and signature lines for three witnesses below your signature line. Witnesses cannot be anyone named as a beneficiary in the will.

Sign your will in front of the three witnesses and have them provide their information and signatures respectively.
How to talk to your spouse about making a will
Talking to your spouse about creating a Will is essential to ensure that your family's financial future is secure. It is important to approach the conversation with sensitivity and understanding as it can be a difficult topic to discuss.
Start by expressing your concerns and the importance of creating a Will. Try to understand your spouse's reservations and address their concerns while reassuring them that creating a Will is the responsible thing to do.
Discussing important issues, such as guardianship for children and distribution of assets, can help facilitate the conversation. Lastly, it may be helpful to seek the assistance of a professional to create the Will, which can alleviate any stress or confusion surrounding the process.
There are some financial matters that every couple needs to discuss. Watch the video to learn about them:

What are the best wills for married couples?
Married couples have several options when it comes to creating Wills, each with unique benefits and drawbacks. Here are the different types of Wills available:
Joint wills
A simple will for married couples!
Many couples opt for a joint will, which allows them to create their wills together with shared wishes but still have room for individual requests. It can cover important topics like legal guardianship for children and distribution of assets while also enabling specific gifts to certain individuals or charities.
Mirror wills
A pair of mirror wills for married couples are created so that each spouse leaves their estate to the other and then usually to their children. Although these wills are straightforward, there are some risks, as either spouse can change their Will without informing the other.
This may result in complications, such as sideways disinheritance and inheritance disputes in the future.
Mutual wills
One of the best type of will for married couples!
Mutual wills for married couples are similar to mirror wills but with an essential distinction. Changes to this type of will require the consent of both parties, which reduces the risk of sideways disinheritance after one spouse's death.
However, these wills are rigid as they cannot be modified once one person passes away.
This inflexibility could prevent the inclusion of new beneficiaries or the taking advantage of changes in tax laws that could benefit the heirs.
Commonly asked questions
Let's read the next section which deals with frequently asked questions about making a will as a married person. Continue and gain some insight.
Can a wife override a husband's will?
Whether a wife can override her husband's will depends on the circumstances. If the will is legally binding and meets the requirements of the jurisdiction in which it was created, it is generally difficult to override.
However, there may be certain situations where a will can be challenged, such as if there is evidence of fraud, coercion, or undue influence. It is important to seek legal advice if there are concerns about a will or if there are disputes among family members.
Are joint wills a good idea?
Joint wills for married couples can be a good idea depending on individual perspectives and situations. Joint wills can be beneficial for couples who have shared wishes and assets, as they allow both parties to make decisions together.
However, joint wills can be inflexible and may cause problems if there is a change in the relationship or circumstances. Furthermore, joint wills can limit the ability to make changes after one spouse passes away.
It is recommended to consult a legal professional or seek proper marriage counseling to determine if a joint will is appropriate for your situation.
Educate yourself and proceed likewise
Choosing the best wills for married couples for you and your spouse is a critical decision that can impact your family's financial future. There are various types of wills available, each with its own benefits and drawbacks, as we have discussed in this article.
It is essential to discuss your options with your spouse, address any concerns or reservations, and seek the advice of a legal professional to ensure that the will meets the requirements of the jurisdiction.
By selecting the most appropriate will for your unique situation, you can ensure that your wishes are carried out and provide peace of mind for you and your loved ones.
Share this article on
Want to have a happier, healthier marriage?
If you feel disconnected or frustrated about the state of your marriage but want to avoid separation and/or divorce, the marriage.com course meant for married couples is an excellent resource to help you overcome the most challenging aspects of being married.
Learn More On This Topic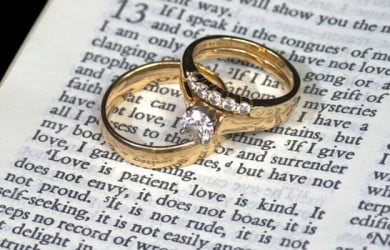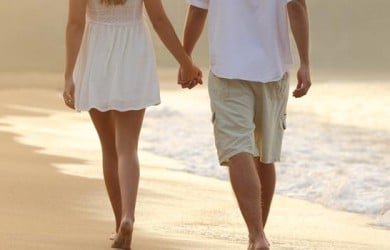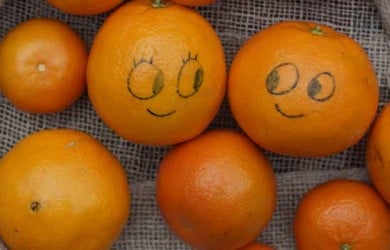 You May Also Like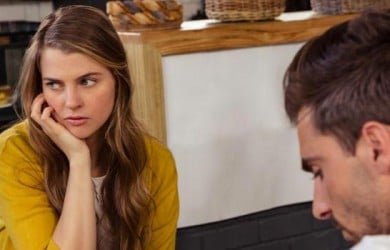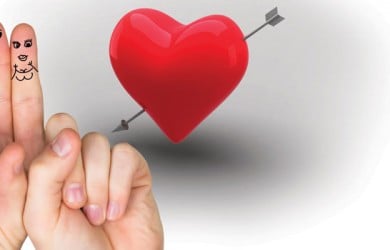 Popular Topics On Married Life