Wills and Marriage
One of the most important things you can do for your family is to have a will in place. Imagine that when you die, your assets aren't distributed to your spouse and children as you would want and that they get caught up in expensive and exhausting legal matters related to those assets. Creating a will is a way to help eliminate those issues.
A will is essentially a document that allows you to retain control over how your estate (your assets and property) is managed and distributed when you die. This could be as simple as how funds in a bank account are split between children or how who receives the home in Florida and the one in New York.
Marriage and wills
It is important to understand that if you don't have a valid will when you die, your assets will likely be subject to the laws of the state. In other words, the state will determine who inherits what. This process of transferring the property to the rightful heirs is known as probate. The judge will appoint an administrator to serve as the executor (a person named in a will to manage your estate) of your estate. It is also important to note the critical word "valid" when it comes to the will. If a will is deemed invalid by the court, this could trigger the same action of the court assuming control.
Laws related to wills vary from state to state, thus it is important to seek out the direction of an attorney experienced with creating wills and estate planning or to seek out the respective laws of the state. If you intend to draft your own will, there are some common steps that should be taken:
1. The document should be typed or printed legibly with blue or black ink.
2. Create a heading "Last Will and Testament"
3. The first line should include your name, city and state of residence, your date of birth and that it is your intent to create a final will.
4. If you have a previous or existing will that you are replacing or revising, include a statement that you are revoking all former wills.
5. [If applicable] Provide the name of your spouse and the date and location of the marriage.
6. Provide the number and names of any living children that you have.
7. If you have minor children, identify who will care for them after your death. It is a good practice to provide an additional guardian for minor children in case the first chooses or is unable to act as their guardian.
8. Appoint someone to be the personal representative of your estate. It is a good practice to provide an additional person to act in this capacity if the first chooses or is unable to perform the function.
9. Create a list of all property, assets, finances, etc. that you will be giving away, to whom it will go, and any additional terms associated with the distribution. Be as specific as possible when describing the property. For instance, provide the specific make, model and year of an automobile. Also, clearly identify the individual to whom the distribution will be made including their full name and relationship to you.
10. At the bottom of the document, print your name, current city and state of residence and date.
11. Create a line for your signature.
12. Create name, address and signature lines for three witnesses below your signature line. Witnesses cannot be anyone named as a beneficiary in the will.
13. Sign your will in front of the three witnesses and have them provide their information and signatures respectively.
Statutory wills
What are the effects of marriage on a will? Making the decision to draft a will is an important step when you are married. Deciding which type of will, the costs for preparing the will, state laws impacting wills, and the complexity of the property and assets that will be identified in the will be unique to each person.
If you have limited property and assets and are looking for a simple, fill-in-the-blank will, a statutory will may be for you. That said, only a few states permit this type of will (currently only California, Maine, Michigan, New Mexico and Wisconsin). Other factors that may lead to the need for a statutory will include:
You experience an emergency, thus needing to have a will immediately.

You can't afford to have a non-statutory will drafted.

You are leaving on extended or foreign travel and don't have a will in place.
Statutory wills are pre-formatted wills that have the individual fill in answers and check boxes. They are generally inexpensive to prepare and are very limited in their scope (thus eliminating your ability to customize the will). An important note…avoid altering a statutory will as it increases the risk that a court may render it invalid.
Thus, if access to a simple, no cost will that is consistent with your state laws, doesn't require an attorney, and addresses your intent, a statutory will may be right for you.
Living wills
Now that you are married, imagine that you have a horrible accident that leaves you in a coma or vegetative state. Now imagine that your spouse and/or children believe that there is some hope of you recovering and want to extend the time the doctors are saying they will keep you on life support. What would you want to happen in this situation? Well, absent a legal document expressing your wishes in these situations, the choices will likely be left to the doctors. This is where a living will comes into play.
A living will is one that is often confused with other types of wills, but is one of the most important documents you can have when you are married and engaging your estate planning. Don't think of a living will as one that is used to leave property when you die, but a directive to healthcare professionals reflecting your wishes when you are facing end-of-life medical care or are unable to communicate your decisions. It also provides the opportunity to identify caregivers who you authorize to make decisions for you on your behalf. Thus, unlike other wills, it has no power after you die.
Living wills are often used in conjunction with a durable power of attorney. In some states, these two documents are often combined as one. When preparing your living will, some factors to consider include resuscitation, tube feeding, medications that will be used, pain management, mechanical ventilation, and dialysis.
Although different from other wills, there are still legal requirements related to its preparation and they will vary from state to state. Generally, though, living wills must adhere to state laws and requirements related to notarizing the document and witnesses. Once it is signed, notarized and witnessed (depending upon your state's laws), the living will is effective (although won't be needed unless you are in a situation where you are unable to communicate your wishes about treatment). These wills can also be revoked at any time.
By planning ahead and preparing a living will, you can help avoid the unnecessary grief and suffering that your family would otherwise experience as well as provide guidance about your choices when you are facing a terminal illness, injury, coma or end of life.
Joint wills
When a couple are married, they often see their union as one that includes entering a single will for both of them. Thus, they agree to dispose of their property upon their death as agreed in the will. Generally, the result is the surviving spouse inheriting all of the other spouse's property. In other words, when one spouse dies…the surviving spouse inherits everything…when the surviving spouse dies, everything goes to the children.
Joint wills are often sought out by married couples since they involve one document (and subsequently only the costs for one document and simplifying the intended terms). Often, they are also desired when a spouse has children from a previous relationship and they want to be sure that they are taken care of during the remainder of their life. This is typically followed up with the property and assets left to the surviving spouse being distributed to their heirs when they die.
Although the spouses may intend to will their estate to their surviving spouse, the element of being the Last Will and Testament of both parties can lead to challenges. Issues are often experienced when the surviving spouse remarries and wants to change the distribution of the estate at their death or they simply want to disinherit the heir. Other challenges may be experiences when the couple create a joint will when they are young and one of them has an unexpected, early death. Due to the joint will, the surviving spouse is unable to react to the changed circumstances, thus being potentially faced with estate tax issues or being unable to distribute an heir's inheritance early.
When making the decision to enter into a joint will when you get married, it is important to consider your key concerns when it comes to distribution of your estate. By doing this, you increase the chances of guaranteeing that your children's inheritance will be protected and distributed to them as desired (as opposed to future children or spouses of the surviving spouse).
If you decide to pursue a joint will, it is highly recommended that you seek the guidance of a qualified estate planning attorney.
Drafting your own will
Drafting legal documents, especially ones that can significantly impact you and your family, is a task that qualified attorneys should be sought out for. There is nothing worse than a poorly and non-legally compliant will being tossed out by the court, thus resulting in the court making decisions about your estate…as opposed to your spouse.
Again, it is always recommended that you seek out a qualified attorney to assist with preparing your will or other legal documents. If you choose, though, to draft the document yourself, it is important to first understand the applicable state laws and procedures related to wills. Failing to do this can result in significant consequences.
Many states offer forms that require individuals to answer questions and enter information. Thus, it is recommended that you research to see if your state offers a template or form for the type of will you are wanting to create. If you are unsuccessful in your search, you may be left with creating the verbiage on your own. Note: There is a lot of information on the internet related to drafting and sample wills. This doesn't mean that they are accurate, comply with your respective laws, or include the information that you need. Even worse, imagine using a template you find online and without realizing it, you rely on a clause that relinquishes yours or your family's rights.
To get you started, please see the sample verbiage below for a Last Will and Testament. Also, this example is for information purposes only, is not intended for use, and is not is not guidance, advice, or a recommendation.
Last will and testament
I, John Doe, born October 24, 1960 and residing at 12345 South ABC Ave., Los Angeles, CA 90052 in the County of Los Angeles, State of California, and being of sound mind and memory and not acting under fraud, menace, duress or the undue influence of any person whomsoever, do hereby make, publish and declare this to be my Last Will and Testament, and hereby expressly revoke any and all former wills and codicils to wills heretofore made by me.
I declare that I am married to Jane Doe with date of marriage being January 1, 2005 at Santa Clarita, CA and residing at 12345 South ABC Ave., Los Angeles, CA 90052 in the County of Los Angeles, State of California, and all references in this will to my wife are to her.
I declare that any references in this will to my children shall include any child of mine from this day forward, or legally adopted. At the present time, I have two children, Janna Doe, born November 13, 2008 and James Doe, born May 23, 2012. Janna Doe and James Doe shall collectively be referred to as my children in this will.
If my wife and I should die simultaneously, I nominate Bill Doe, residing at 25852 South XYZ St., San Antonio, TX 75265 in the County of Bexar, State of Texas to be the guardian of any of my children who have not achieved the age of 18 years at the time of our death. In the event Bill Doe is not willing or is unable to act as guardian for my children, I nominate Jill Doe to be the guardian of any of my children who have not achieved the age of 18 years at the time of our death. I nominate the appointment of guardian as described and request the court to appoint the nominee, grant the guardian custody of the child or children, permit the guardian all statutory and discretionary powers under the laws of the State of California, including but not limited to changing the residence and domicile of the children to the state where the guardian may then reside, and appoint said individual as the guardian of the estate of such child or children.
I nominate William Doe, with residence at 25864 JKL St., Miami, FL 52589 as the sole Executor of my Estate. In the event William Doe is unable to or chooses not to perform the duties as Executor, I nominate Alyssa Doe, with residence at 45878 DEF Ave., Seattle, WA 74563 as the alternate or successor Executor of my Estate. Bond shall not be required of any Executor nominated above by me. Reference in this Will to my Executor includes any personal representative of my estate.
I wish to assign my estate as follows:
1. The title of residence at 12345 South ABC Ave., Los Angeles, CA 90052 in the County of Los Angeles, State of California to my spouse.
2. Universal Life Insurance policy with ABC Life Insurance Company, Policy # 123-654-GH, in the amount of $750,000 to be distributed 50% to my spouse and the remaining 50% to be distributed evenly between my living children. If any of the beneficiaries of this policy do not survive me, the non-surviving beneficiary's distribution shall be distributed evenly among the surviving beneficiaries of the policy.
3. The title of the 2012 Range Rover, VIN#GB2589658762575 to my spouse.
IN WITNESS WHEREOF, I have hereunto affixed my signature this _______ day of ____________, 20___ in ________________, ______ and hereby declare that I sign and execute this instrument as my last will and testament willingly, that I execute it as my free and voluntary act for the purposes therein expressed, and that I am of the age of majority or otherwise legally empowered to make a will, and under no constraint or undue influence.
_______________________________________
John Doe
Address: 12345 South ABC Ave., Los Angeles, CA 90052
Social Security Number: 125-45-6789
On this ______ day of __________, 20____, John Doe declared to us, the undersigned, that this instrument was his will and requested us to act as witnesses to it. He thereupon signed this will in our presence, all witnesses being present at the same time. We now, at his request and in his and the other witnesses' presence, subscribe our names and declare we understand this to be his last will and testament and that to the best of our knowledge, he is of the age of majority, is legally empowered to make a will, and is not acting under duress, menace, fraud, or misrepresentation, nor is he under contrition or undue influence. We declare under penalty of perjury under the laws of the State of California that the foregoing is true and correct.
Witness #1
Printed Name: _________________________ Signature: ___________________________
Address: __________________ City ________________ State ________ Zip Code ________
Witness #2
Printed Name: _________________________ Signature: ___________________________
Address: _________________ City ________________ State ________ Zip Code ________
Witness #3
Printed Name: ______________ Signature: ___________________________
Address: ________________ City ________________ State ________ Zip Code ________
Changing or revoking a will
When you get married and have a will, there are times when events may trigger the need to revise or revoke a will. So what could trigger the need to do either of these? Maybe it is outdated and there have been significant changes that need to be addressed. Maybe you have recently been divorced and you don't want your ex-spouse to receive any of your estate? Whatever the reason, it is important to understand what your rights are and the processes required to revise or revoke a will.
Let's start by distinguishing changing from revoking. Changing can mean that you are making a new will or adding an amendment (also known as a codicil) to your existing will. In other words, changing a will isn't crossing out sections of a will. Whether or not you use a codicil or draft a new will be tied to the types of changes that need to be made.
Some reasons that are commonly associated with changing a will include changes to executors and trustees that you have nominated in the will, added beneficiaries (e.g., new children, adopted children, etc.), getting married, changes to state laws, significant changes in the value of your estate, and divorce.
When a will is revoked, it's no longer valid. If you have a will when you die and you have revoked one or more wills over time, the most recent unrevoked will is what determines how your estate will be handled. If you revoke a will and fail to get a new one in place before you die, this means your estate will be subject to the intestacy laws of your state.
If you choose to revise your will, there are steps that are generally required for it to be considered legal. These include being in writing, be signed by you, being signed by witnesses, and your intention for it to become a part of the will.
Revoking a will, on the other hand, can be achieved in various ways. For instance, destroying the will (e.g., burning, ripping it up, shredding it, etc.) or implementing a properly executed new will revoking all wills made before the new one.
As with the construction of wills, it is important to understand your state's laws related to revising and revoking laws. It is also recommended that you seek out the direction of a qualified estate planning attorney to ensure you don't end up with an invalid will.
Share this article on
Want to have a happier, healthier marriage?
If you feel disconnected or frustrated about the state of your marriage but want to avoid separation and/or divorce, the marriage.com course meant for married couples is an excellent resource to help you overcome the most challenging aspects of being married.
More On This Topic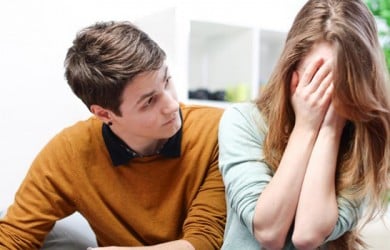 You May Also Like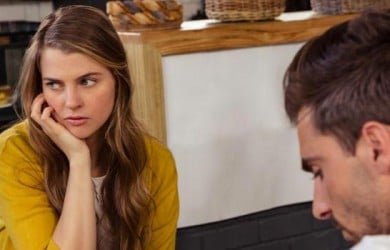 Popular Topics On Married Life