Embracing The Joy and Excitement of Planning a Family
Planning a family can truly be one of the most wonderful parts of being a married couple and therefore you want to put a great deal of thought into it.
Though you both have so much to say about it, you are also going to find that there is a certain approach that you want to take in thinking through how to start a family or how to plan a family.
Starting a family may not come as naturally as you might think, and you want to be sure that you keep the communication alive and well the entire time. This is an exciting time, but you should be sure that you have some important conversations along the way.
Some of the best advice for planning a family is to try to relax and enjoy the process. Do consider if you are ready for kids and how many kids you would ideally like to have.
Ask yourself when to start a family? What are the pros and cons of having twins? Are you financially stable to have kids? These are only some questions to ask yourself before having a baby or when you feel you are ready to start a family.
Do talk about the future in terms of what you want for your kids or how you will raise them. Beyond that though, just be sure that you are also considering the fact that having a baby brings a wide array of emotions.
You want to go in with your eyes wide open and know that being a team or a true family will help dramatically.
Take the stress out and try to enjoy the process
In thinking through how to start planning a family, know when the time is right. Know too that not everything will align perfectly for you, but there are going to be considerations that you must discuss with one another.
If you are planning a family, think of the space that you have, the timing, what the future will look like, and what type of parents you want to be. Take the stress out of the equation and try to make decisions considering that having a baby is an exciting thing and one full of happiness.
If you can put aside the negative sentiments and get to a point where you can enjoy the process, then planning a family can be one of the most rewarding aspects of your life together as a married couple.
Sometimes the best advice for planning a family is to enjoy the journey just as much as the destination, and know that it will all fall in line if you work together as a true team.
Maintain a healthy mind and body
Here are certain things you can do to maintain a healthy mind and body when and if you are planning a family.
Once you and your spouse have started trying to have a kid, make sure you

pay attention to your ovulation cycle.

Determining the exact ovulation period or day gives a couple a much higher chance of conceiving a baby.
One of the most essential activities that a couple needs to administer before starting a family is to

get rid of certain vices.
Expecting mothers or husbands should quit smoking as it can be very harmful for both the mother and the baby. Similarly, alcohol consumption is very harmful for the mother and baby during and for a while after the pregnancy.
Both under and overweight women are at risk of manifesting complications during pregnancy.

Try to attain a healthy weight possibly before pregnancy

but do not go overboard with the idea of healthy weight, which can have harmful repercussions as well.
Get your medical checks done at regular intervals

to stay ahead of any complications that may arise during or after pregnancy.
While you are at it, also consult an expert on parenthood so that you can prepare yourself for what is to come during and after pregnancy.
Partners play a vital role in creating a healthy environment for the partner having a baby. Not only is it important to ensure that the mother stays physically fit, but

a healthy lifestyle away from negative thoughts and ideas for both partners is very essential.
Consider taking a genetic carrier screening test to identify if you carry any genetic mutations

that can be inherited by the baby. Genetic disorders such as Autism, Down syndrome etc. can be detected through genetic screening testing.
In case you do bear such mutations you can prepare yourself and make arrangements to make yours and your child's life more comfortable.
Crunch the numbers
Planning a family is hard and expensive and as a couple, you need to consider your financial situation and ascertain how you would manage. As per the report published by USDA in 2015, the estimated expense to raise a child from birth through age 17 is $233,610.
Apart from the monthly expenses after the baby is born, there would be a considerable amount of cost involved before giving birth. Car seats, cradles, strollers, clothes, diapers, and many other things can cost you a fortune.
You might have to extend your health and life insurance policy to accommodate the newborn. Certain policies can be changed mid-year but that would again need a lot of considerations once you take a hard look at your finances.
Kids grow up fast and before you know it they are off to school and colleges. If you want to secure your kids' future, you need to start saving even before they are born. Higher the education, higher the cost.
Wanting to start a family or planning a family needs a lot of deliberations on your current and future life choices, not that it all won't be worth it at the end but you can make the process a lot less strenuous on you and your partner.
Share this article on
Want to have a happier, healthier marriage?
If you feel disconnected or frustrated about the state of your marriage but want to avoid separation and/or divorce, the marriage.com course meant for married couples is an excellent resource to help you overcome the most challenging aspects of being married.
Learn More On This Topic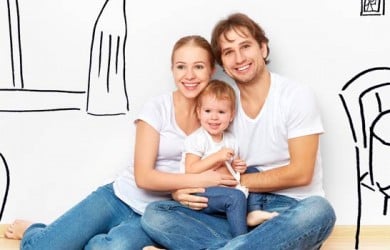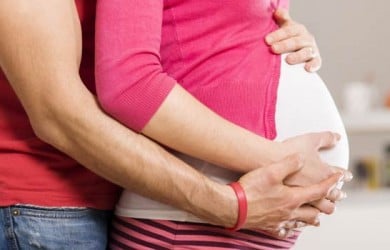 You May Also Like