How to Rebuild Life After Divorce at 50: 10 Mistakes to Avoid
A divorce doesn't just tear your heart into pieces. It can break up your world, identity, and belief system. It might feel like there is nothing left afterwards, but there is always hope. In fact, how to rebuild life after divorce at 50 starts with redefining your life.
What is a gray divorce after 50?
According to the American Bar Association, in their article on the highest divorce rates, the term "gray divorce" was coined by the American Association of Retired Persons. Furthermore, those starting over after divorce at 50 seem to be at the highest rate.
As this divorce lawyers' article on Gray Divorce further explains, people getting divorced when their hair is graying is steadily increasing. This seems to be partly because getting divorced is more acceptable.
People are also living for longer, and expectations often change after children have left the family home. As you can imagine, how to rebuild life after divorce at 50 is very different from someone in their 20s or 30s.
Interestingly, studies shows that life after a divorce for a man over 50 is different than for a woman. Overall, the rate of deaths in men after divorce is higher than for women.
10 things to avoid for a smoother divorce after 50
Surviving a divorce after a long marriage might feel like a daunting and superhuman task. Nevertheless, instead of seeing a future of endless lonely years, try to break things down into one day at a time, especially when reviewing these tips.
1. Not staying on top of finances
Divorce proceedings can quickly turn sour as each seeks to protect themselves. As such, you should also make sure you understand the details of how you contributed to the family home and which part you own, including any debts you might have.
The aim is to avoid any surprises for both of you that could trigger you into a blame game.
Related Reading:

  

Financial Guide to Help You Through Your Divorce
2. Ignoring the legal details
How to rebuild life after divorce at 50 starts with researching how the legal process works. In short, how much can you do things amicably, and when do lawyers need to step in?
3. Disregarding your friends and family
Whilst getting a divorce at 50 is perfectly acceptable, many people still feel a combination of guilt and shame. That's when you need your support group more than ever.
As a friend of mine recently discovered, everyone has a similar story. Having divorced himself at the age of 54, he finally started opening up to people and was both touched and reassured at hearing similar stories that he never expected.
4. Forgetting logic and planning
It's easy to fall into the trap of thinking there is no life after divorce. After all, you are no longer a spouse but a single person without the joys of being young and carefree.
Instead, consider planning some time out with friends or enjoying your hobbies. What else will you try?
In many ways, getting divorced is a problem like any other that needs to be solved. So, how will you reprioritize your time and energy?
Related Reading: 

10 Things to Keep in Mind When Planning a Mutual Divorce
5. Avoiding health insurance
How to survive divorce at 50 means caring for yourself and making sure your health is the number one priority. It is, therefore, important to take out your own insurance if yours was previously tied in with your spouse's work plan.
6. Not listing your assets
A gray divorce is much more complex when you have financial worries to add to everything. While everyone wants an amicable divorce, it's still good to know what you own before considering filing for divorce.
In general, how to rebuild life after divorce at 50 is about having as much information as possible.
7. Pass over the retirement details
When considering how to rebuild life after divorce at 50, remember to review your retirement plan and separate it from your spouse's one if that's applicable. Moreover, you should look into the tax details to make sure you won't be penalized if you make any withdrawals.
8. Omit the children
No one is going to forget the children, but emotions can do strange things to us. Although, as this HBR article on Emotions isn't the Enemy of Good Decision-Making, we need to manage emotions.
So, how to rebuild life after divorce at 50 means learning to face and channel your emotions whilst giving the problem-solving part of your mind space to breathe with some good coping techniques.
9. Becoming the person you'll later regret
Getting a divorce at 50 is one of the toughest life events you'll face. Nevertheless, do you want to become that hateful person who blames their spouse and the world? Or do you want to be someone who self-reflects and grows into the next phase of their life?
The journey isn't easy, but, as we'll see in the next section, it means facing those emotions. You can then more easily choose how you want to respond to this challenge.
10. Neglecting the future
When getting divorced at 50, try not to fall into simply surviving. Of course, you need to embrace the pain first, but then, you can gradually start reframing this terrible challenge into an opportunity.
Some questions to help you reflect might include: what am I passionate about? How can I translate this into life goals? What can I learn about myself through this challenge? What does life look like in 5 years?
Let yourself be creative, and don't be afraid to dream. 50 is still young enough to redefine yourself, but you also have the benefit of wisdom.
Related Reading: 

10 Things You Should Know When Getting a Divorce
How to rebuild life after divorce at 50
As mentioned, the first step is to understand and manage your emotions rather than simply wishing the bad ones gone. As psychologist, Susan David explains in her TED talk, sticking to labels of good and bad for emotions during challenging times is unhelpful.
Instead, see how her talk can inspire you to develop emotional agility:
1. Mourn your married self
When starting over after divorce, a powerful way to face your emotions is to grieve your old self.
Whether you light candles, throw away some of your married stuff, or simply sit quietly, this is about accepting things as they are and letting go of wishing them to be different.
2. Leverage your support network
Another beneficial way to process your emotions is to talk about them. At the same time, make sure you avoid false positivity, as Susan David explains in her video above.
Overall, how to rebuild life after divorce at 50 means accepting that life is stressful and that bad things happen, nevertheless, your friends and family are there for you.
3. Test out the "new you"
Starting over after divorce at 50 allows you to create new meaning in your life. Naturally, discovering your purpose isn't something that's going to happen overnight, but you can test things out.
Perhaps do some volunteer work or take a course to learn new things to help you explore what this new phase of life looks like.
4. Develop coping strategies
How to rebuild life after divorce at 50 means finding your coping routine. Whether you focus on self-care or positive affirmations is for you to play around with.
If you find nothing works to enable you to embrace and accept your emotions, make sure you help yourself by going to couples therapy. Of course, this can be useful initially to allow you to decide if divorce is the right option.
If yes, a therapist will guide you to redefine your new life.
5. Trigger your curiosity
You might be surprised to hear that life after divorce can be just as rewarding and fulfilling, if not more so. You are now in the driving seat, and you have years of experience to guide you in how to rebuild life after divorce at 50.
What happens beyond divorcing at 50
The key takeaway is that there is life and hope beyond divorce. Essentially, many of the benefits of divorce after 50 lies in the fact that you are now forced to question everything about yourself.
As many wise people have said, the more complex the challenge, the greater the growth and consequent "groundedness" that follows.
Reclaim Your Life After a Divorce at 50
How to rebuild life after divorce at 50 is about embracing those painful emotions and accepting that this is one of life's challenges. As you work through the divorce process, remember that redefining your new post-divorce identity is also just another of life's problems to solve.
Remember that couples therapy can also support you before, during, and after the actual divorce. Either way, life does not end after having a divorce at 50, but it can flourish more than you ever thought possible.
Share this article on
Want to have a happier, healthier marriage?
If you feel disconnected or frustrated about the state of your marriage but want to avoid separation and/or divorce, the marriage.com course meant for married couples is an excellent resource to help you overcome the most challenging aspects of being married.
You May Also Like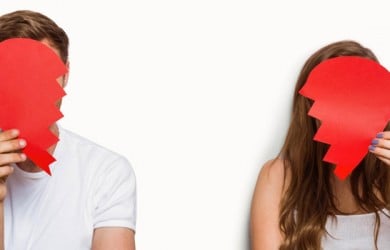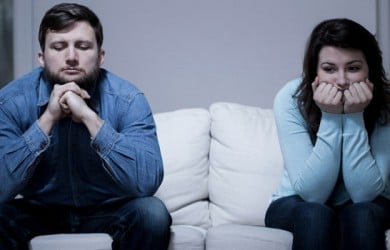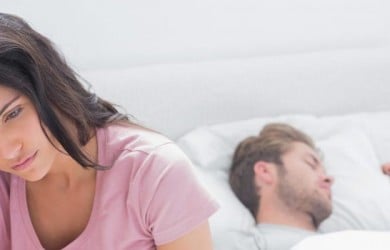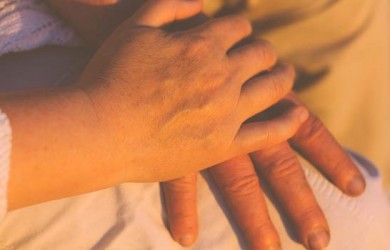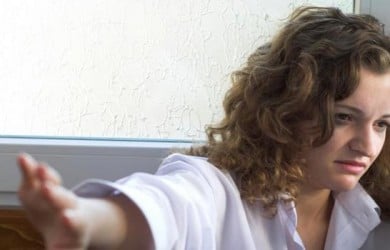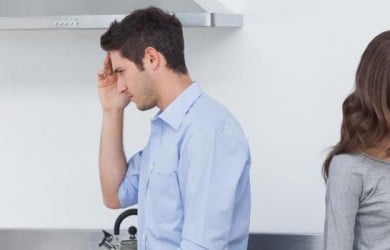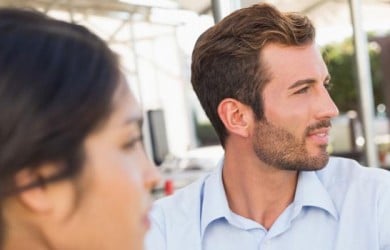 Popular Topics On Marriage Help