Best Places to Have Sex, According to Your Zodiac Sign. Leo Will Make You Blush!
Whether you're a strong-willed Aries, a nurturing Virgo, or a free-wheeling Sagittarius, your zodiac sign says more about your sexual style than you might think.
Leveraging the energy of your sign and choosing the perfect place to get busy can go a long way toward ensuring a satisfying encounter for everyone involved.
Stumped for ideas for how to change up your love-making routine? Here are the best places to have sex for each zodiac sign.
1.Aries (March 21-April 20) – Break the rules
Strong-willed, determined Aries usually likes to play by the rules of society, as long as they get to call the shots.
Aries can be a little stodgy about how things should be done. So, it's a good idea to tap into that fiery wild side hiding behind that restrained exterior.
That's why the best place to do it for an Aries is someplace that's a little taboo – in a public restroom stall at a bar, in a parked car in the movie theater parking lot, on the balcony of your apartment or hotel room.
Let the element of the forbidden stoke the flames!
2.Taurus (April 21-May 20) – In the lap of luxury
Taureans are most at home when they're in their own homes, and those homes tend to be filled with creature comforts.
For Taurus, the best place to have sex is somewhere luxurious. Think canopy beds, satin sheets, Jacuzzi tubs, and room service.
Splurge on a 5-star hotel or a luxury glamping adventure complete with king-size bed with a million pillows. Start off in a luxe bubble bath with some fine cheese, wine, and chocolates and see where things go!
3.Gemini (May 21-June 20) – Get adventurous
Geminis are the adventurers and explorer of the zodiac, and sex is no exception.
Geminis will have the hottest sex anyplace they can explore their partner without interruption. Whether it's turning off all your technology in favor romping around in a nest of pillows in the living room, or running off to a cabin in the woods where no one can reach you, adding a bit of adventure to your lovemaking will keep your Gemini heart happy.
4.Cancer (June 21-July 20) – Get cozy
Cancerians are the real homebodies of the zodiac.
They tend to be a bit shy and uncertain when they're out of their comfort zone, and that doesn't lend itself to sexy-times.
The best place for Cancers to get it on is in the comfort of their own homes. Cancers tend to feather their nests into cozy retreats where they feel safe and secure. This helps them let down their guard.
For Cancers, home is where the HOT is!
5.Leo (July 21-August 20) – Your adoring public
Leos do almost anything better when they have an audience.
They're the flamboyant showstoppers of the zodiac. For a Leo, sex in public or with an audience is where it's at. Try going to a sex club or dungeon where you can play in public.
If that's not your scene, sex in a public place like a beach where there's a risk of being seen can satisfy the Leo's need for applause.
6.Virgo (August 21-September 20) – Get clean to get dirty
Virgos are the organizers of the zodiac, and they're not getting down anywhere that's not perfectly clean.
But when they let go, Virgos can be quite the frisky lovers! A bed with spotless, crisp white cotton sheets, whether at home or in a chic bed and breakfast, is sure to delight a Virgo.
Virgos are pre-romp showers. So, make sure you're both perfectly clean everywhere – isn't a bad idea, either!
7.Libra (September 21-October 20) – I see you
Libras love to see both sides of every issue, and they're also fond of their own reflections. For a hot time with a Libra, find a place with mirrors over the bed or mounted on the wall across from the headboard.
Changing positions often will keep the show interesting!
8.Scorpio (October 21-November 20) – Kinky, kinky
Scorpios are pretty "anything goes" when it comes to sex.
They love to explore pleasure, pain, dominance, submission, and all kinds of role play. A Scorpio will be most turned on in a dungeon or other BDSM space.
If something more private is your scene, creating a red velvet and black leather "pleasure room" can take a Scorpio to the heights of ecstasy. Remember to play safe!
9.Sagittarius (November 21-December 20) – Into the woods
Sagittariuses are super in touch with their wildness, and there's no better place to have sex with a Sag than out in nature.
Whether in the woods under a canopy of trees, in an open meadow under the full moon, or in the white sand of a beach, Sagittarians love getting it on close to Mother Nature.
A weekend camping trip could be just the thing!
10.Capricorn (December 21-January 20) – Just the two of us
Capricorns are often thought of as stuffy, but they're actually just intensely private.
The best place to have sex for a Capricorn is somewhere private and intimate. A spa weekend is a perfect way to get your Capricorn to switch from all-business mode to hot and heavy.
Hole up in a great hotel, BnB, or resort and enjoy each other to your Capricorn heart's content. Make sure there's room service, and don't forget the Do Not Disturb sign!
11.Aquarius (January 21-February 20) – Play with me
Aquarians are pretty adventurous and unconventional, so keeping things fresh and new in the bedroom is always a plus.
Aquarians will find the best place to have sex, wherever they can indulge their playful side.
Whether you choose a staycation at home, a stranger's house via AirBnB, or a hotel, Aquarians will get off on anyplace with an array of role-playing costumes and props, unconventional surfaces on which to get it on (kitchen island, anyone?), and lots of room to romp and play.
12.Pisces (February 21-March 20) – Water, baby!
Pisces lives up to their name of 'The Fish' when it comes to lovemaking.
They love to do it in water – the pool, the hot tub, the lake, the ocean. A hot, steamy shower with a Pisces is sure to lead to even hotter sex. Try a spa shower where you have different jets, a bench for support when trying new positions, and a lot of room to move around.
Caution, though – slippery when wet!
Share this article on
Want to have a happier, healthier marriage?
If you feel disconnected or frustrated about the state of your marriage but want to avoid separation and/or divorce, the marriage.com course meant for married couples is an excellent resource to help you overcome the most challenging aspects of being married.
You May Also Like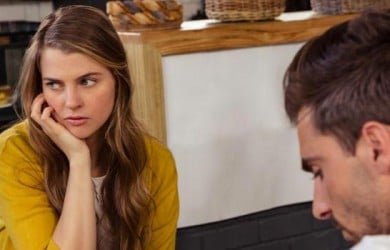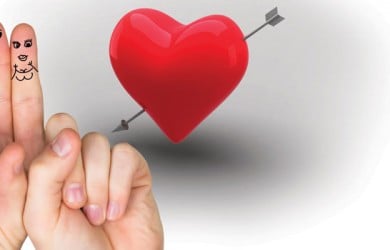 Recent Articles
Popular Topics On Married Life