Holotropic Breathwork Therapy
Holotropic breathing is a form of intervention that may be beneficial for treating psychological issues. Learning more about holotropic breathwork can help you to decide if this practice might be useful for you.
What is holotropic breathwork?
According to researchers, holotropic breathwork is said to alter a person's state of consciousness in a way that significantly changes their senses and perceptions. This, in turn, produces changes in thinking.
Christina and Stanislav Grof, who developed the holotropic breathing technique, aimed to help people alter their consciousness without using medication. It utilizes quick, deep breathing coupled with emotionally charged music and body movements in a group setting to achieve this.
Some researchers have described holotropic breathing as involving hyperventilation and prolonged deep breathing. Others have explained that this form of breathing can bring people into a trance.
How does holotropic breathing work?
Per experts, holotropic breathwork is thought to work by altering a person's consciousness so that they can become aware of uncomfortable or painful emotions and then process them to facilitate healing.
During this process, breathing therapy is thought to change the brain so that unconscious material is brought to the surface.
While breathing brings these thoughts to the surface, proponents of breathwork therapy believe that the music and body movements that accompany the breathing provide a form of release.
That is to say, as the body moves, the tension from previously subconscious trauma or emotional pain is released.
Breathing alone may release some of the trauma, but theorists feel that physical body movements are necessary to release it fully. This occurs without people reliving their trauma. Instead, they are re-experiencing the physical and emotional sensations associated with it.
Uses of holotropic breathwork
Research shows that the technique has been used for a variety of purposes. Some of these include the following:
Treatment of addiction
To improve self-esteem
To resolve anxiety surrounding the death
To alleviate psychiatric symptoms
To improve mood
Some research does suggest that breathing technique can be beneficial for the above purposes. Other experts have described breathing therapy as being beneficial for treating trauma.
One study found that the technique was useful for increasing people's level of self-awareness. Those who participated in the intervention experienced reduced hostility, lower neediness levels, and fewer interpersonal problems after four breathwork therapy sessions.
Researchers generally believe that holotropic breathing is a low-risk treatment that can address a wide range of psychological problems, as well as facilitate personal growth.
That being said, this method can be beneficial not only for treating legitimate mental health problems but also for self-improvement. In summary, there is more than one use of holotropic breathwork.
Given the fact that breathing therapy is thought to help people release trauma or painful emotions, it may be used to treat any psychological problem that causes uncomfortable feelings, in addition to the specific uses discussed here.
Concerns and limitations of holotropic breathing
Breathwork therapy does have a variety of potential uses, but it is not without limitations. For example, the practice is said to alter a person's state of consciousness, but there is limited research evidence showing that this is true.
Holotropic breathwork may be useful for some people. Still, the claim that it allows people to enter a new realm of consciousness may be exaggerated or make this form of therapy seem like a panacea.
One study did find that people reported experiencing altered states of awareness after engaging in breathing therapy. Still, more research is needed, as one study does not indicate that breathwork will be beneficial for everyone.
Another potential limitation is that the treatment alone may not be enough to treat psychological conditions.
Some research has found that breathing therapy is beneficial for healing trauma, but it is reported to be a complementary approach used with psychotherapy. This means that people who use breathwork may also need to engage in additional counseling beyond simply participating in holotropic breathwork sessions.
Also, among the limitations of breathwork therapy is that this treatment may not be safe for people with the following conditions:
pregnant women
seizure disorders
high blood pressure
glaucoma
heart disease
stroke history,
severe psychiatric problems like panic or psychotic disorders
Finally, it may be difficult to find a therapist who is specifically trained in holotropic breathing. If you live in a small town or an area with few mental health services, there may not be a certified practitioner near you.
How to prepare for holotropic breathwork
To prepare for holotropic breathwork, it is essential first to locate a certified practitioner. According to the developers of this form of treatment, a person must be certified to practice breathing therapy.
Choosing a certified practitioner ensures that you are working with someone competent to practice breathwork therapy. You can locate certified practitioners across the globe through Grof Transpersonal Training.
You can also search online for "holotropic breathing workshops near me" to locate something nearby. Furthermore, you must ensure that you are physically and mentally able to engage in breathing therapy.
If you have concerns, speak with your primary care doctor to ensure you do not have any conditions that could make it unsafe for you.
What to expect from holotropic breathing
You can expect holotropic breathing to be different from traditional psychotherapy. As researchers have explained, a breathwork therapy session typically does not involve any talking. You can also expect your session to be relatively lengthy.
Sessions tend to last one to three hours, and clients determine when a session is complete. Also, your session will probably occur in a group format with others participating.
If you are interested in simply improving self-esteem or self-awareness, you may benefit from a breathwork therapy session. If you have more complex mental health conditions, such as post-traumatic stress disorder or significant anxiety, this treatment may be a useful add-on to your usual counseling regimen.
If you are unsure about breathwork therapy, trying just one session may provide you with new insights. You may find that you are able to resolve any issues with a single session, or perhaps you will find that this practice is useful enough that you would like to continue it.
Share this article on
Want to have a happier, healthier marriage?
If you feel disconnected or frustrated about the state of your marriage but want to avoid separation and/or divorce, the marriage.com course meant for married couples is an excellent resource to help you overcome the most challenging aspects of being married.
Learn More On This Topic
You May Also Like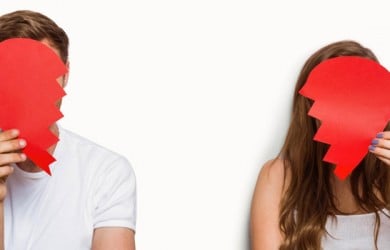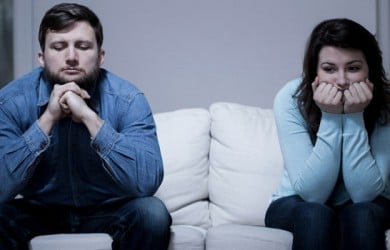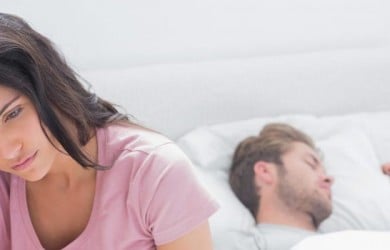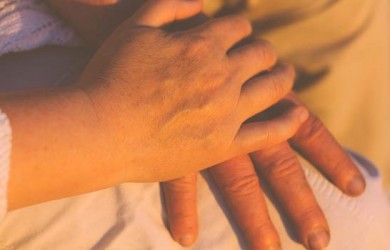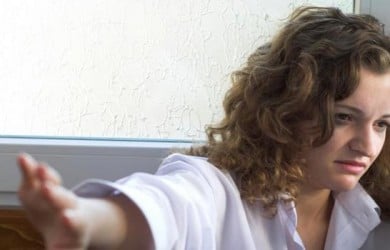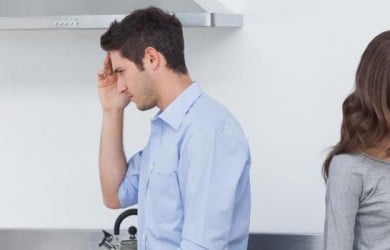 Recent Articles
Popular Topics On Marriage Help